These robots are not called Transformers, but 'Letrons'
Many of us grew up watching or playing with Transformers. And with the recent Transformers blockbusters their popularity has only grown.
Turkish Company Letvision has taken this popularity to the next level.
Letvision has been turning regular BMW's into actual robots.
These robots are not called Transformers, but 'Letrons'.
The Letrons can't walk just yet. However, they can move their limbs and head to a certain degree. The Letrons also shoot out smoke.
Letvision says:
"The walking functionality can be added if a reasonable funding is provided for a new research and development project."
With the popularity of Transformers it's not unlikely to think that funding will be provided.
Without walking, Letrons may seem unimpressive. However, the transformation from 2013 BMW to a standing robot is a marvel.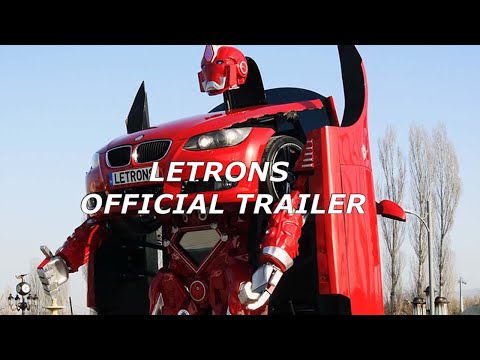 The BMW itself can't be driven, despite having a working steering wheel. Though it can be driven remotely.
However, Letvision does claim that:
"This is possible in the near future due to its electric engine."
Even sitting in the vehicle before or during its transformation is a bad idea. The seats contain essential electronics and hydraulics.
Though the Letrons have been initially created from BMW's, Letvision claims that the robots can be created from various models.
This means there can be a wide variety of Letrons made in the future.
Before you get excited about having a transformer in your home when you're a millionaire, Letvision has nipped this in the bud.
The Letrons are for sale, but exclusively. Letvision says:
"Yes, Letrons can be for sale if the buyers project and their reasons for use, meets the criteria of the Letrons team."
Though the exact cost of these Letrons haven't been released, you can count on it being above most people's pay grade.
Despite this, the technology used in creating Letrons is a step in the right direction. Take a look at the website here.