Can we really blame Simon for harbouring bitterness towards the FBI?
One episode away from the winter finale and Quantico drops the biggest tease of the season.
Simon Asher (Tate Ellington) confesses: "I'm the one who planned Grand Central."
Looking as guilty as ever with every move he makes and every word he utters at Quantico, this shouldn't come as a surprise.
It's still hard not to jump back with a gasp though, when this moment of honesty finally arrives after nine weeks of guessing games.
As Alex Parrish (Priyanka Chopra) probes further, Simon explains his plan is 'a political act, a statement on behalf of a group of people who are sick and tired of us killing each other'.
He admits to planting two bomb threats at a temple and mosque, but they were never meant to go off, which leads him to believe someone stole his plans and used them to attack Grand Central.
Although this provides further proof that there is a second bomb in New York, the Quantico bunch (or whom Alex calls family) abandons her at the eleventh hour due to personal grievances.
Shelby, Caleb, Nathalie, Simon, Nimah and Raina may well have every right to do so.
First, they are told Alex has negotiated immunity for them as part of her guilty plea to the court. So they offer to help her survey their former classmates and find the terrorist.
The moment they leave the briefing room, Liam and Miranda instruct Alex to spy on them as a precautionary measure.
The intelligent and alert Nimah soon figures it out and cannot wait to tell everyone about it – the same way she exposes Simon's past with the military to the entire class at Quantico.
Naturally, they get mad at Alex for betraying their friendship. They walk out and vow to never side with her again.
However, as trained FBI agents, you would think out of all people they should understand the stakes and put the interest of the public first.
If Ryan wasn't lying in the hospital with a gunshot wound, he would no doubt preach them with his soldier ethics and stand by Alex's tough decision.
On the verge of losing it all, Alex begs for Simon's help by evoking the memories and good spirit during their training days.
But it is clear he has lost faith in doing good since being kicked out of the training academy by Miranda, for assaulting Ryan not long after he arrived at Quantico.
Can we really blame him for harbouring bitterness towards the FBI, who decides he is unfit to train for something he did weeks ago, after proving time and time again he is a valuable asset with practical skills and unparalleled intelligence?
The episode also sees Ryan depart from the academy to return to his post. As he bids Alex goodbye, the love between them is only growing stronger.
Time is ticking for Alex who is now without her trusted allies, to locate and disarm the second bomb in less than 24 hours.
Watch the promo trailer for the next episode here: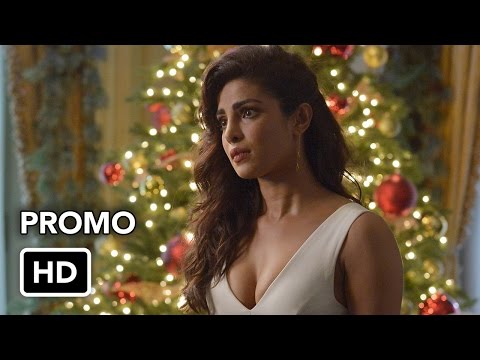 The winter finale episode of Quantico will air on December 13, 2015 at 10pm (US time) on ABC.