"Three indian origin players in one team, Bhangra to Banta hai boss."
After a close victory against Pakistan in Abu Dhabi, the New Zealand cricket team decided to celebrate their victory with a Bhangra dance.
The Kiwis beat the Men in Green by four runs in the first Test of their United Arab Emirates (UAE) tour at Abu Dhabi on November 19, 2018.
Consequently, the Black Caps celebrated in the dressing room with a little Punjabi MC.
This decadent dance appears to have been encouraged by the team's desi players, including left-arm-spinner Ajaz Patel, leg-spinner Ish Sodhi and leg-break bowler Jeet Raval.
The players can be seen singing, laughing and yes, doing Bhangra in their dressing room.
See the dance moves in action below:
New Zealand players celebrating the win in Abu Dhabi with a bit of bhangra #PAKvNZ pic.twitter.com/UJNN0FRnH7

— Saj Sadiq (@SajSadiqCricket) November 19, 2018
In the video two of the players can be seen, knees high at 90-degree angles, dancing buoyantly, with one, even drop squatting.
Some solid Bhangra moves to boot, the team were clearly running off the high of their recent victory in the Test Cricket match against strong competitors, the Pakistani cricket team.
Bhangra was originally a folk dance performed at harvest to celebrate the results of all the farmers hard-work.
It seems the New Zealand cricket team took a liking to the idea of performing Bhangra to celebrate the rewards of hard work.
Although the clip is short, the team members who did dance, gave their full vigour to this dance, Bhangra is not for the faint-hearted.
It involves a lot of core muscles as well as strength in the legs, all those drop squats need a good base.
So it was surprising to see how much energy the boys had after this match and their victory.
Then again, with Bhangra anthem like Punjabi MC's track 'Mundiyan To Bach Ke' (2003), it's hard to resist the beat.
This song was brought to astronomical heights of success when rapper Jay Z remixed the track.
Listen to the tune below: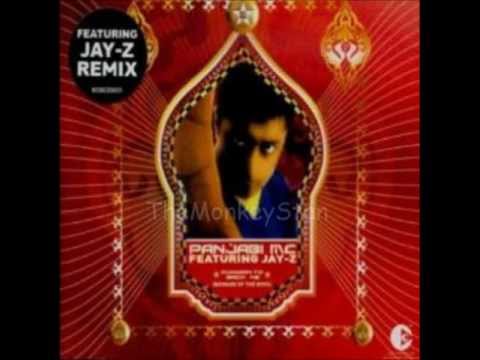 With over 20,000 views and over 1,500 likes, twitter seems to be loving this nod to Bhangra by the New Zealand cricket team.
The tweets came pouring in to celebrate New Zealand's win, with Twitter showing excitement and appreciation of the Kiwis Bhangra performance.
Many congratulated the New Zealand team, meriting their hard work and skill, enjoying this visual display of joy and celebration in the form of Bhangra.
Love to hear punjabi songs in new Zealand dressing room

— sonu singh (@Sk9045007) November 20, 2018
@Sk9045007, also known by his twitter as Sonu Singh said:
"Love to hear punjabi song in New Zealand dressing room."
While another Twitter user highlighted how the team had been practising for this match in a tent filled with heaters that wafted hot air in as the players would practice.
This was to emulate the stifling and humid conditions of Abu Dhabi.
So it makes sense that after all that hard work, the guys wanted to blow off some steam with some Bhangra.
A particularly entertaining quote came from, @s_a_m_a_r_5 also known as Samar who put it simply:
"Three indian origin players in one team, Bhangra to Banta hai boss."
https://twitter.com/s_a_m_a_r_5/status/1064601966582603777
With three players of South Asian origin in this team, Bhangra was a fitting tribute to the team's success. The players this tweet refers to are Ajaz Patel, Ish Sodhi and Jeet Raval.
All of whom are players of the New Zealand cricket team, as such it was a nice touch to celebrate their victory in an inclusive way.
By giving a nod to these three players' culture by doing Bhangra to celebrate the win the Kiwis highlighting sportsmanship in the best way.