"As sportspeople, you pride yourself on being mentally strong and ruthless."
British Asian cricketer Monty Panesar admits to using medication for his battle against mental illness.
After being released by Essex at the end of last season due to 'off-field' issues, he is rebuilding his career with the first ever county of his test career with Northamptonshire, after a bout of mental health issues.
The 34-year-old spinner says that he has been taking medication to help fight his daily battle against depression, anxiety and paranoia that stems from loss of self-confidence and self-esteem.
He admits that he was initially reluctant to take the prescribed medication, as he had always believed that such treatments came with dangerous side effects.
Monty says: "I don't believe in medication. I've been brought up to say it isn't good for you."
Despite his previous reservations, he says that the medication has helped him bring his anxiety under control: "I went on medication. It calmed things down in my mind and took away the symptoms of being paranoid."
He was recently named as Mental Health Ambassador for the Professional Cricketers Association (PCA), succeeding Andrew Flintoff.
Monty is now using his personal experience and his role as an ambassador to highlight difficulties faced by cricketers, in living up to the highly competitive and resilient standards of performance that sportsmen are subjected to.
He urges cricketers to open up in order to receive the help they require to overcome issues such as depression and anxiety.
In a video released by the PCA, he comments:
"It's really important when you feel down that you engage with other human beings and you speak to other people about it.
"Once a cricketer gets isolated, they are signs that you really should look after that person. As sportspeople, you pride yourself on being mentally strong and ruthless, all the attributes that lead to competitive performance.
"But when you have a weakness in you, you don't really want to open up to it. You always want to show that you are strong. The quicker you open up the quicker, you will get the support and the help."
His words will resonate with not only cricketers and athletes, but many Asian men who suffer from mental health illnesses but may feel ashamed to seek help.
Watch the video here: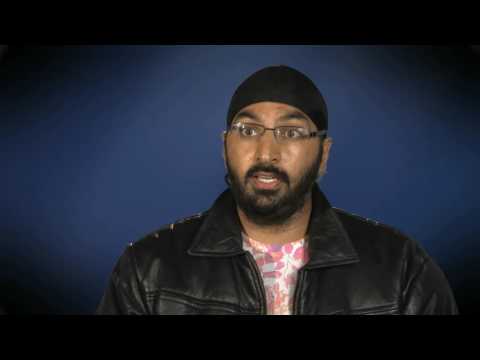 In Asian societies certainly, there is a stigma surrounding mental illness: especially in men.
Discussions about mental health, depression and anxiety are viewed by many South Asians as a sign of weakness.
This stigma prevents many Asians, especially men, from seeking the help they need out of fear, even by talking to loved ones.
It is crucial to remember that depression and anxiety as well as other symptoms related to mental illnesses are medical conditions, and can be treated.
If you are suffering from symptoms such as anxiety, paranoia and depression, contact organisations such as Mind or Muted – Men Understanding Treating and Experiencing Depression – a charity whose specific aim is to reduce the stigma and reluctance to recognise depression in men.