the music keeps the same fast and furious pace
Kamal Raja is back and he is back with a bang! Giving the world of Asian music his third single, especially named 'L.A.M.' The Amsterdam born singer has come up with yet another unique and up-tempo tune to be enjoyed by all.
After the smash hit of his second single 'UFFF,' Kamal RAJA releases 'L.A.M' to remind us that not only he can be a romantic guy but that he can be someone else… guess who?
Three capital letters 'L.A.M' sound like a gang signature but what they are in fact are a short and enigmatic title, as are usually Kamal RAJA's songs titles. Everything in this single is different from what Kamal RAJA has done up to now. It is a complete change in his dress style, his body language, his music and his lyrics.
It is no wonder when one knows that Dr Zeus composed the music for this very different style of song. It is magnetic with no lull and everything pumps with a fast tempo. Kamal RAJA sings in English and the story unfolds in Punjabi with a more than ever mesmerizing voice.
New codes are set: love is no more synonymous with tenderness and trust but is used as a device. Gazing at the other is also a means to reveal his inner thoughts and avoid being trapped. In this world nothing is perfect. The whole video for this grooving song is shot like an action movie with bad guys and good guys. The action and the music keep the same fast and furious pace.
The music video of 'L.A.M' was released and produced by BOLLYWOOD ZONE, and here it is for you to enjoy: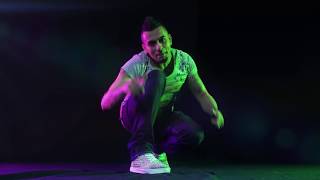 Music is always present in Kamal's life. Living by the saying: "Dream as if you have forever, and live as if you have only today," Kamal has aspired to produce his songs to be different with a unique energy and theme.
This single features the production by UK producer Dr Zeus (aka Baljit Singh Padam), who gained stardom in India in late 2003 with his hit song "Kangna", which was also starred in "Chaar Din Ki Chandni". He has given albums like Back Unda Da Influence, Back Unda Da Influence, Immortal, Judaa, Zindabaad and Folk Attack. He has large fan bases in India, the United States, Pakistan, the United Kingdom, Canada, and other large Punjabi markets.
With the evergreen support of producer BOLLYWOOD ZONE, Kamal Raja's music video of 'L.A.M' is available from June 8, 2012. The single will also be available from 8th June.
Kamal RAJA is a puzzling singer and for sure his future projects should be as astounding and surprising as he is himself.
Beat Drops
After receiving a huge response with L.A.M Feat Dr Zeus, Kamal Raja decided that the world should hear the original composition which was all done by himself. Three weeks of intense studio time Kamal Raja strikes again with another music video featuring Jasz Gill, which will mark his official comeback. Jasz Gill was recently signed with Bollywood Zone Record Label.
The lyrics to Beat Drops are the same as L.A.M but this project is totally different as Kamal Raja has produced, mixed and mastered the song himself.
Kamal Raja says: "I knew Jasz Gill was ready to make a comeback so I hit the studio & worked on my very own first ever composition marking this as the Official Kamal Raja & Jasz Gill Project. There are no barriers for me when it comes to music so let the beat drop."
This is just the beginning of something new for Kamal Raja & Jasz Gill.