"Don't worry, you'll know soon and it's a name you're never going to forget."
The phenomenal web-series following the controversial life of ex-porn star and Bollywood actress, Sunny Leone, gives you an incredible insight into her story starting out as Karenjit Kaur.
ZEE5's Karenjit Kaur: The Untold Story of Sunny Leone is a biopic of India's most googled celebrity, Sunny Leone. The Bollywood star made her debut in Pooja Bhatt's Jism 2 and has captivated audiences ever since.
Depicting the epic journey of a girl-next-door to a Bollywood superstar, it comes as no surprise that ZEE5 has brought this highly anticipated series to Indian audiences.
This version of Sunny Leone's life follows a much more serious and hard-hitting documentary called Mostly Sunny on Netflix, which gave viewers a series of real-life interviews with Sunny, her brother and husband Daniel Weber.
The ZEE5 series takes a different approach to the story of Karenjit Kaur. It is being told with actors playing significant roles unravelling Sunny Leone's life.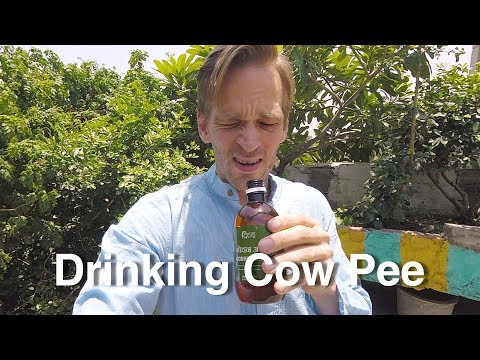 You will see Sunny from a young age played by 14-year-old Rysa Saujani.
Her brother Sunny is played by Karamvir Lamba, her father and mother are played by Bijay Jasjit Anand and Grusha Singh respectively. Daniel her husband, is played by Marc Buckner.
The series is directed by Aditya Datt, who is the grandson of Bollywood lyricist Anand Bakshi, and produced by Namah Picture and Fresh Lime Films.
Thes biopic series consisting of two seasons has 10 episodes in the first season.
The first season takes us on the earlier life journey of Sunny Leone, revealing her transition into the adult film industry featuring her struggles, opportunities and clashes with culture being a young girl from a Sikh Punjabi household settled in Canada.
With major input from Sunny Leone herself, the series intends to take us on an emotional rollercoaster of the actress growing up.
Rysa who plays the younger Karanjit Kaur said:
"I am playing her innocent years between the age around 12-13 up to 15. I felt like the role was emotionally very challenging."
She added:
"Before arriving on the set, I did regular Skype calls, and felt like that helped me to understand young Sunny's journey a lot more. I was able to have my questions cleared which allowed me to act in my best ability.
"I have nothing but respect for her (Sunny Leone). She has always been very gracious and made me feel comfortable."
In a press conference, when asked if choosing a porn career was easy for Sunny Leone, Sunny said:
"It's a very personal choice. We don't talk about those things. They are very personal for most people."
Asked if she sees herself as a victim of a forced choice, she replied:
"I think that this is maybe your view. Or maybe the view of a very small percentage of people. But not the view of the mass majority of the entire world. Otherwise, it would be an industry down the tubes and not flourishing."
Talking about being emotional about her parents whilst making the series, a Sunny with a hint of sad emotion said:
"I had emotional outbursts on the set almost every day.
"It was really hard. It's still hard you know. When your parents are not there anymore you miss them and it's very natural and I love them very much.
"The first season we get to know our parents and the second season we say goodbye to them."
Like many girls, in the series, the young Sunny goes through the same exhausting and upsetting situations that we are all too familiar with.
From being bullied over her looks in a P.E lesson through to kissing a childhood crush who is white and being caught by her father.
A sudden change seems to take over the young Sunny as she becomes determined to perfect her looks in an attempt to earn money for her family who is suffering from financial difficulties.
She takes part in pageants and undergoes a dramatic transformation both mentally and physically. She becomes a stylish young woman from the tom-boyish girl she once was.
With such big dreams, it becomes only a matter of time before this girl-next-door transforms into the star, Sunny Leone is known as.
The biopic shows Sunny's move to Hollywood where she breaks into the adult film industry.
Her personal development is depicted in her professional trials, from a naive young girl with uncertainties to someone who goes onto own what she is doing.
In a scene, when another adult performer patronisingly asks Sunny for her name, she quickly replies:
"Don't worry, you'll know soon and it's a name you're never going to forget."
Sunny actually took the name from her brother, who is known as Sunny Singh Vohra. Something that he took no objection to at all.
Sunny certainly wasn't wrong to have taken the name.
In 2001, she went on to be a hit with the famous Penthouse magazine as she made the front cover. Sunny was even named Penthouse Pet of the Month for the March issue that year.
As well as Penthouse, Sunny also appeared in Cheri, Mystique Magazine, High Society, and Swank, to name a few magazines. The budding star quickly rose to fame in the industry and was able to earn enough money to aid her struggling family.
Sunny's determination is hard to ignore and it becomes difficult to not admire the ambitious young character.
It is not long before the conflict between Sunny's job and her family is highlighted.
Being very close to her brother, it is when her photo appears on the cover of Penthouse magazine, she agrees with him that she has to tell her parents rather than they find out from someone else.
She endures difficult conversations with her parents where she exposes her career in the adult film industry as the source of her money.
Alongside these emotional family scenes, we also see Sunny getting intimate on some steamy occasions as we see the evolution of her adult star career. Including physical affection with on-screen lovers and hints of Sunny's bisexuality.
The actress who has been married to Daniel Weber since 2011, stars alongside Marc Buckner as her on-screen husband. Sunny shared this news with her fans on her Instagram after posting a picture of them together.
We see Sunny being grilled as part of an Indian television interview with a presenter who is determined to ask more controversial questions about her life.
Whilst Sunny seems to be India's most controversial Bollywood actress, there's no question that we want to know more about her life.
This biopic series will certainly open up Leone's life. It delves into all areas of her personal journey. From love to lust, childhood, family and adulthood, no stone is left unturned.
Check out the official trailer: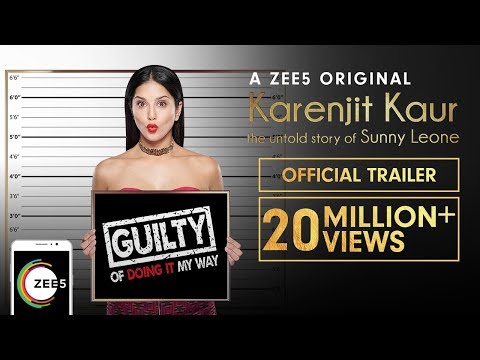 Karenjit Kaur: The Untold Story of Sunny Leone premieres from July 16th 2018.