Garry Sandhu is making his Punjabi movie debut with this film.
Romeo Ranjha is a fully action packed Pollywood movie, releasing from May 16, 2014. A first of its kind, con-comedy from Punjabi cinema, the impressive trailer is generating quite a buzz from Punjabi music fans even before its release. Jazzy B and Garry Sandhu join forces in what is expected to be a thrilling Punjabi adventure.
Originally called, Rambo Ranjha, due to the popularity of the Hollywood movie franchise named Rambo (1985), the makers of the movie were asked to change its title for copyright purposes. Rambo then became Romeo and the new title of the film is Romeo Ranjha.
This title change was announced in the official Facebook page for the movie, which read: "Dear friends, the theatrical trailer release of our film has been postponed to 6th April now.
"This has happened because we have received a notice from the makers of film 'RAMBO' not to use rambo in the title RAMBO RANJHA. Because of this, we have changed the title of the film to ROMEO RANJHA. Please keep loving and supporting. From producers Gunbir Singh Sidhu & Manmord Sidhu."
The cast list for this Punjabi action movie includes names like Jazzy B, Garry Sandhu, Monica Bedi and Parul Gulati. Romeo Ranjha is directed by Navaniat Singh and produced by Gunbir Singh Sidhu and Manmord Sidhu. The stylish action scenes of the movie is created by the action director, Allan Amin. The music director is the very popular Jatinder Shah.
Jazzy B has already won a lot of hearts with his Bhangra music and now he is making a remarkable mark in Punjabi movies.
However, the main craze of Romeo Ranjha is due to actor Garry Sandhu, who is making his Punjabi movie debut with this film.
The storyline of this movie is based on a simple recipe – a good old friendship between two guys and their adventures together. These two guys, skilfully named Romeo (played by Jazzy B) and Ranjha (played by Garry Sandhu) are from Punjab.
Both travelled to Thailand to fulfil their lifelong dream to become rich. A strong bond of friendship is created when these two guys meet in Thailand.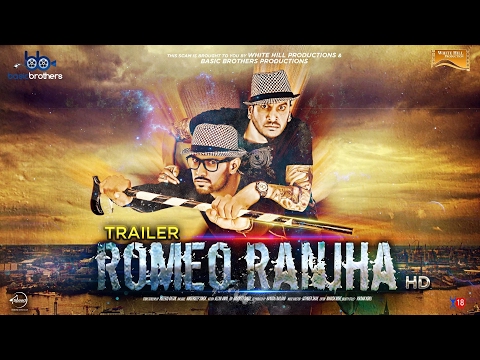 Then comes a girl into this dynamic mix and a sizzling move romance begins. Ranjha falls in love with Preet (played by Monica Bedi), who runs a refugee camp. Preet whose uncle helps her run the camp, introduces Ranjha to him.
The uncle tells Ranjha that he can only marry Preet, if he can replace a huge amount of money for the camp. With this unusual twist, the plot thickens and the boys' friendship is put to the test.
Even though the plot of the movie seems to be a 'non-original' one, the trailer is still full with promises. Especially the pairing of Jazzy B and Garry Sandhu is getting a lot attention as they seem to work quite well together on the silver screen.
Not to mention the action sequences shown in the trailer are rather bold and attention grabbing which is always a good sign for a con-comedy.
The first look of the movie form the trailer makes it quite clear that it can go head to head with its counterpart Bollywood action movies. Although the trailer looked very much alike Dhoom franchise trailers, however this movie has that Punjabi comedy twist which makes it even more charming and entertaining.
The fact that a Pollywood movie trailer looks like a Hindi movie trailer, can only mean that this regional movie industry is rising to the occasion and producing some good quality movies. This step forward for Pollywood can finally prove the point that the Hindi movie industry is no longer in the driving seat of Indian film industry. Romeo Ranjha releases in cinemas from May 16.