"Frame by frame copy of Pakistani song 'Ki Jana'."
Indian singer Brham Darya has caused controversy after he was accused of copying a Pakistani music video.
The music video for his new song, 'Mood Happy', was released on September 4, 2021.
However, social media users were quick to point out that the music video for the Punjabi track looked eerily familiar.
They soon found that the music video was almost identical to the video for Pakistani musician Shani Arshad's song 'Ki Jana'.
Arshad's music video was directed by Nabeel Qureshi and starred Sonya Hussyn and Mohsin Abbas Haider.
It was released in July 2020.
With lyrics by Baba Bulleh Shah, the 'Ki Jana' music video revolved around a couple being pursued by gun-wielding men for being together.
Meanwhile, 'Mood Happy', features a near-identical couple on the run while armed men hunt them.
Even the scenes are the same, from the opening sequence to the final showdown.
Despite being the more recent song, Brham Darya's track is more popular on YouTube, amassing nearly two million views.
While netizens liked the song, they were not happy with the music video's frame by frame similarities to 'Ki Jana'.
One netizen said: "Frame by frame copy of Pakistani song 'Ki Jana'. It's a great shame."
Many social media users returned to 'Ki Jana' to express their dismay.
One person asked: "Who came after the Bollywood directors copied this song by frame to frame?"
Another said: "Came here after reading Indian singer copied frame to frame of this Pakistani masterpiece."
Another agreed: "Came here after knowing India copied this."
One user added: "Now this is the original masterpiece and far better than that copy cats 'Mood Happy'."
A third commented:
"Pakistani song 'Ki Jana' is much better than Indian plagiarised song 'Mood Happy'."
The discussion led to 'Ki Jana' director Nabeel Qureshi pointing out the plagiarism on his Instagram Story.
Despite the copy, Sonya Hussyn defended Darya's music video, saying that it was a positive thing that the wider message was being spread further.
She said: "It has been a privilege to be a part of yet another meaningful project which shared the message of how petrifying honour killings are and if that message is spread further, perhaps, together we can change the mindset of all those in South Asia who still hold archaic belief systems.
"Sending my love across the border for the artists who recreated it."
Sunny Nahal, who directed 'Mood Happy', has not commented on the matter.
Watch 'Ki Jana' Music Video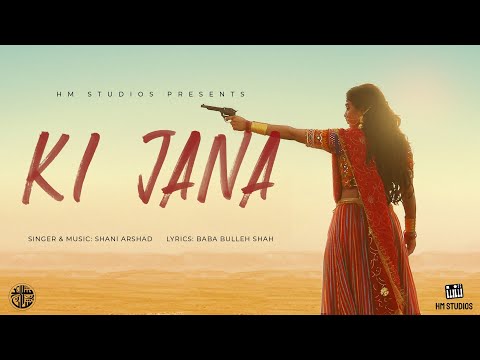 Watch 'Mood Happy' Music Video