"Wow. Such a talented group of musicians! I'm mesmerised."
The Indian Jam Project is making serious progress in the music industry, and they're only getting bigger and better.
Originally founded by Tushar Lall in 2014, the group uniquely combines classical Indian sounds with popular western themes.
Using traditional Asian instruments, the Indian Jam Project truly showcases the beauty of Indian music.
Their productions feature no words or vocals, just a beautiful combination of sounds.
About the Indian Jam Project, Mathumitha says: "Wow. Such a talented group of musicians, I could listen to your work all day. I'm mesmerised."
Key Members of the Indian Jam Project
After its founding by Tushar Lall (below centre) in 2014, the Indian Jam Project consists of three core members.
There is, of course, Tushar who was the producer-composer.
Lall is a self-taught pianist and keyboardist who began playing at the tender age of four. He is responsible for composing and blending the various sounds together into one final piece.
Prathamesh Salunke (above left) and Samay Lalwani (above right) join Lall in the unique group.
Tushar knows Samay from their time at Jai Hind College, Mumbai, while he met Prathamesh at a college fete. The trio are the core members of the group who collaborate with various artistes in different projects.
Playing the tabla, Samay is the percussionist of the Indian Jam Project. Like Tushar, he began playing at four years old.
Prathamesh, meanwhile, plays the flute for the group after learning under the guidance of his father, Ravindra Salunke. He's since performed with renowned singers including Sonu Nigam and Shilpa Rao.
The Indian Jam Project
Trying to describe the group, Samay says: "We've got some sort of experimental, Indo-Western fusion thing going on that we're trying to explore. We're a collaborative platform [who are] looking to work with a lot of artistes."
In their popular cover of the theme tune to Pirates of the Caribbean, the Indian Jam Project collaborate with the sarangi artiste, Sri Sandeep Mishra.
The result is truly incredible, and it is clear to see why it is their most viewed work to date.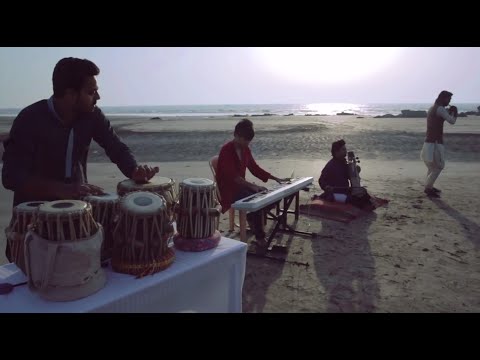 The Indian Jam Project aim to show that music transcends boundaries and has no language. And they are certainly doing just that at the moment. Terry, from the UK, says:
"The Indian Jam Project create such amazing work. They perfectly mix themes from different tracks in a way that really pays homage to the musical roots of India."
Indian Jam Project Covers
Tushar, Samay, and Prathamesh wowed the world with their first release in 2014. Despite being filmed in their home, their cover to the theme tune of the popular television series, Game of Thrones, was greatly appreciated.
Smita says: "It's like someone is telling us a tragic war story in the most beautiful way possible. It soothes my heart."
Following the success of their first release, the Indian Jam Project put more of a conscious effort into their visuals.
Since the arrival of aspiring videographers, Tuhin and Amitesh Mukherjee, the Indian Jam Project music videos have been of professional quality.
Their cover of the Harry Potter theme tune is another piece of impressive work by the group. Nikita says: "I keep listening to this. I swear I cry every time at the end."
But how is it that the Indian Jam Project choose which material to cover? Tushar Lall says:
"It's really hard to choose. It doesn't depend on what we like. Our main objective is to Indianise what we can. So if there are tracks that we can work with, and can evoke emotions in the listeners, then those are our picks."
YouTube Fan Fest 2016
YouTube Fan Fest brings YouTube's biggest stars from around the world together on stage for unique live shows.
In March 2016, the event came to Mumbai, India. The Indian Jam Project were a part of the line-up which also featured IISuperwomanII and Humble the Poet.
The group produced an incredible original composition of music which Anoushka describes as: "The best YouTube Fan Fest performance of 2016!"
You can watch their performance at YouTube Fan Fest 2016 here: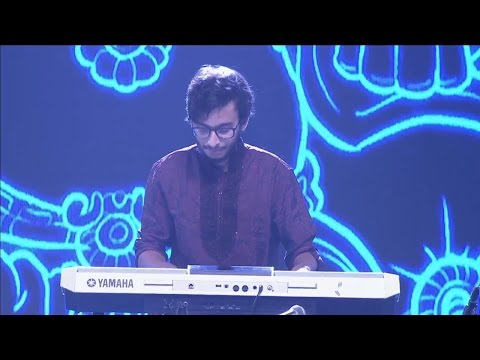 Overview
Be sure to keep an eye out for their latest videos as this group is rising fast.
You can click here to go to the Indian Jam Project YouTube page, and see more of their amazing work which includes covers to Harry Potter and Star Wars.
Or, if you want to see some of the best dhol and tabla covers to western songs, then click here.