The dancer covers her modesty with a vivid red, heart-shaped pillow.
Valentine's Day hails as a time of romance and desire – attributes that also remind us of Marathi star Heena Panchal. As a way to celebrate the special day, the starlet sizzles in her sexiest photoshoot to date!
Heena is a celebrated dancer and performer who has featured in many item songs.
Better known as 'Malaika' of the South, she now tantalises fans with her images, showing us that she loves Valentine's Day!
The actress looks jaw-droppingly stunning as she creates lustful poses for the camera. She first wears a sexy, black ensemble; a sheer, sleeveless jumpsuit that reveals the beauty's voluptuous figure.
Underneath, she wears a matching set of lingerie. With her chestnut hair styled into luscious waves, she injects vibrant colour into her look with a bold, red lip. A perfect choice for the most romantic day of the year!
She also carries a pink heart, adding romance to the photoshoot.
Doesn't the performer look absolutely phenomenal in her photoshoot? We reckon these stunning photos have the potential to break the internet!
However, Heena raises the temperature even more by daring to go topless! Wearing only a pair of white shorts, the dancer covers her modesty with a vivid red, heart-shaped pillow. Yet still reveals her slim torso and stunning, toned legs.
Keeping her red lipstick, she pouts her lips as though to blow a kiss! We're sure you'll agree this Valentine's Day themed shoot shows off the natural beauty of Heena Panchal!
As mentioned, Heena is well-known in the Marathi industry for her item songs in various films. She's often been compared to Bollywood star Malaika Arora Khan, as they share similar looks. Hence her nickname 'Malaika' of the South.
Beginning her career in 2014, Heena has featured in the likes of 'Balam Bambai' from Life Mein Twist Hai (2014) and 'Bebo Bebo' from Manus Ek Mati (2017).
However, her most popular song is 'Mohalla', released in July 2017. As part of the comedy film Shentimental, Heena oozes sex appeal as she performs a sultry dance routine. Wearing a shimmering, pink outfit with gold jewellery, the starlet looks utterly captivating.
Taking centre-stage in the video, the dancer shows off her excellent talents as a skilled performer.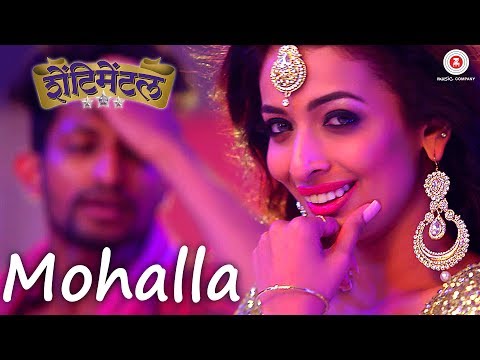 Now, Heena has once again dazzled her fans with this exciting Valentine's Day shoot. Sizzling on the camera, the actress has shown us how much she truly enjoys the special day!
Have a look at our gallery of Heena Panchal, by clicking on any of the images below!