"When it comes to actors from Pakistan, Bollywood is the place for us to be in."
Science Fiction film, Creature 3D  is set to give Bollywood movie goers a new cinema experience.
The film is a creature-based thriller directed by Vikram Bhatt and stars Bollywood hottie Bipasha Basu, and new Pakistani sensation Imran Abbas Naqvi.
Imran Abbas is making his debut into Bollywood with Creature 3D from Pakistan, where he has been working as a television actor and model for the last 10 years.
Bollywood is known to help newcomers become rising stars, and Imran agrees, saying: "When it comes to actors from Pakistan, Bollywood is the place for us to be in."
Creature 3D is a thriller/horror film which introduces a terrifying creature who eats humans.
This is India's first 'creature-feature', and for the first time the stars have had to experience how to act without having another actor in front of them.
The actors had to imagine the creature, as well as develop the emotion of being afraid of something they can't see or feel.
This proved to be quite a challenge for Bipasha Basu and for Imran Abbas.
The story of Creature 3D follows Bipasha Basu's character Ahanna, who opens a hotel. Everything runs smoothly until a creature wakes up and begins killing the guests of the hotel.
The hotel cannot run with a creature feeding off the guests so Bipasha has to decide whether to close down the hotel or fight the creature herself.
Imran was very excited to debut in his first Bollywood movie, he says:
"When Vikram Bhatt offered me this role. I was extremely excited because I knew that the whole combination is perfect."
"This is not a run of the mill kind of a film. This is something that is happening for the first time in India. Vikram is the master of this genre."
For Imran to debut alongside the 'Goddess of Fear' Bipasha Basu, he feels greatly honoured:
"I was very excited to work with Bipasha because in Pakistan no other actor has worked with an A-lister Bollywood actress.
"Being a newcomer it is an honour for me to work opposite her. Bipasha is so seasoned; she does not care about anything and does her work in her own way. She does not care who is opposite her, she just believes in her character and that's it."
After watching the film, Director Mahesh Bhatt tweeted: "In 1943, Shri Vijay Bhatt made a film by the name of Ram Rajya. This was the only film that Gandhiji saw in his entire lifetime!
"70 years later, Vikram Bhatt, his grandson, is the only one who has made a film who's main villain is crafted by computer graphics imagery.
"Creature 3D is made without the assistance of any foreign Vfx studio. Vikram has used the new technology and created a BAAP of all VILLAINS. CREATURE looks more credible than all the works done in Hollywood."
There is also a rumour that Imran and Bipasha share a liplock on screen, at which Abbas says: "The film is meant to cater to all audiences, it has every masala and mazedaar element that is meant for a 21st century new generation audience."
With T-Series behind the soundtrack of the movie and Mithoon composing, we can only expect it to be good and fitting to the movie.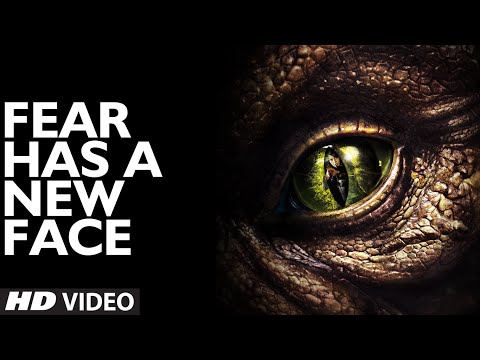 The original soundtrack has a total of 9 songs. 'Sawan Aaya Hai' has 90s Bollywood sound which is accompanied by Nadeem-Shravan and Arjit Singh.
'Hum Na Rahein Hum' is a beautiful melody composed by Mithoon, and audiences will be treated to a softer side of Benny Dayal as opposed to his usual dance numbers.
Mithoon also composes 'Naam-E-Wafa', where Tulsi Kumar sings alongside Farhan Saeed. The soundtrack holds a rock ballad, 'Ik Pal Yahi', which has Mithoon's signature sound, and has newcomer Saim Bhatt giving a wonderful vocal performance.
'Mehboob Ki' is the mellow, lighter song among the soundtrack. The soundtrack also has remixed versions composed by Dj Notorious, Dj Angel and Dj Shiva.
Music director Tony Kakkar also lends his voice to the remix version of 'Sawan Aaya Hai'.
Critics will be eager to see if Bhatt can pull off the graphics of a monster-film like Creature 3D, and also how Imran Abbas will fare in his first Bollywood feature outside the safety net of his home, Pakistan.
With Fawad Khan receiving such a warm welcome into the world of Bollywood, will hunky Imran Abbas remain far behind?
Although the horror/thriller genre isn't popular in Bollywood, this may not have been the best debut for Imran however his acting may pull him through for future films.
Imran Abbas just wishes for visa policies to remain simple and above all for people to accept him, something which we are sure of!
Creature 3D is set to release in India, and will have you terrified from 12th September 2014.