"We want to fight hunger and provide access to good food."
For each meal served, there is approximately 250 tons of ingredients needed to feed the hard-working Olympian stars. Italian chef Massimo Bottura decided too much was going to waste and began devising a plan to feed Rio's homeless.
Alongside the three Michelin star chef, is Brazilian chef David Hertz, who is also a part of this initiative. They are both aiming to cook around 5,000 meals a day for the homeless at Refettorio Gastromotiva.
With more than 5,000 people homeless in Rio, they are aiming to keep the movement going after the games have finished.
The motive was inspired by a similar project called Refettorio Ambrosiano, where 65 chefs from across the globe came together to cook for the poor.
Bottura, whose owns the world's best restaurant, told NY Times: "I thought, this is an opportunity to do something that can make a difference."
"It's not just about feeding people. This is about social inclusion, teaching people about food waste and giving hope to people who have lost all hope."
Eager foodies can pay up to around 250 euros for a three course meal at Bottura's award-winning restaurant. He is now using his special skill to feed the disadvantaged, for free.
Chef David Hertz has also contributed to help those in low-income environments. He is best known for his hard work in the past decade of providing training to the disadvantaged, in order to help them get their foot in the door in the culinary industry.
With approximately 30-40% of food around the world going to waste, Hertz told The Independent: "We [are going to] work only with ingredients that are about to be wasted, like ugly fruit and vegetables, or yogurt that is going to be wasted.
"We want to fight hunger and provide access to good food."
You can see inside Refettorio Gastromotiva here: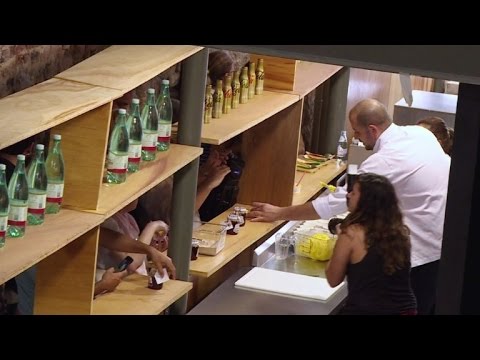 Both chefs are also aiming to provide training for aspiring culinary goers, to keep the project going. Hertz also stated how he would like to see the initiative follow through to the countries hosting the Olympics in the future.