The unbelievable success of both teams led Brit Asians to choose one of the two clubs
Football is the most popular sport on the planet.
It is dominant in Europe, Africa and South America, while becoming increasingly prevalent in Asia and Australia.
If you are a British or South Asian, who shares this worldwide footballing interest, there is a good chance that you may support either Liverpool Football Club or Manchester United FC.
But why are they so popular, and why are they so well supported by British Asians?
Liverpool remain the only club in the Barclays Premier League to have official social media accounts specifically for Indian fans: @LFCIndia, while both clubs rank in the top 3 English teams for their Facebook likes and Twitter followers.
DESIblitz explores why so many of the Brit Asian community support one of these two clubs.
Club History
Liverpool FC were once a team revered across the UK and Europe. They were effortlessly winning league titles, domestic trophies and European Cups alike.
The club won 11 league titles between 1973 and 1989, as well as several domestic trophies – including 4 League Cups in 4 consecutive seasons. They also won 2 UEFA Cups in 3 years (1972/73 and 1975/76), before remarkably winning 4 European Cups in 7 seasons between 1977 and 1984.
This immense post World War II (1945 – 1990) success coincided with the South Asian immigration to the UK from countries such as India, Pakistan and Bangladesh.
When Asian migrants were arriving and settling in to the UK, Liverpool were sitting comfortably on their trophy laden perch, high above their rivals.
Unfortunately for Liverpool, then came one Sir Alex Ferguson. Widely regarded as one of the greatest football managers of all time, he led Manchester United to an incredible 38 trophies in his 26 years of managing the club.
His appointment to the club in 1986, marked the beginning of one of the most remarkable transitions in footballing history.
A Ferguson led Manchester United team won itself 13 league titles since 1993, 4 League Cups since 1992, 5 FA Cups since 1990, and 2 European Cups since 1999.
British Asians were no longer seeing unrivalled Liverpool dominance, but rather, a Manchester United team lifting trophy after trophy.
Following their unprecedented 19th and 20th league titles, in 2010-11 and 2012-13 respectively, many now believe that Manchester United have replaced Liverpool as the most successful football club in the country.
However, as demonstrated by the following table, the two global juggernauts of the sport, have won an equal amount of major honours.
Major Success Table (Club Establishment – February 2016)
| | Liverpool | Manchester United |
| --- | --- | --- |
| League Titles | 18 | 20 |
| European Cups | 5 | 3 |
| FA Cups | 7 | 11 |
| League Cups | 8 | 4 |
| UEFA Cups | 3 | 0 |
| European Super Cups | 3 | 1 |
| Charity Shields | 15 | 20 |
| TOTAL | 59 | 59 |
The unbelievable success of both teams led Brit Asians to choose one of the two clubs.
Generally, newer generations of British Asians – born post 1990 – have grown up surrounded by Manchester United's success, and chosen United, while those before them grew up inundated by Liverpool's glory and offered their sporting loyalties to LFC.
There have been exceptions though; Liverpool FC won a quintuple in the 2000/01 season. Bilal Mahmood – a Manchester born Liverpool FC fan living in the Midlands – says: "It was only in high school that I proper got into it [football] and I pledged my allegiance to Liverpool."
25 year-old Mahmood went in to high school following Liverpool's success in the 2000/01 season, subsequently indicating that increased success leads to more supporters.
Despite Liverpool winning the FA, League and UEFA Cup that season as well as the Charity Shield and European Super Cup, it was Manchester United who won the all important Premier League title and ensured that more youngsters grew up watching their success.
Early Asian Immigration
Many young British Asians of today are supporting Manchester United due to their recent success.
Early Asian migrants however, upon their arrivals to the UK, pledged their support to an almighty Liverpool FC. This would have aided their accustomisation to a country which was, and still is, dominated by football.
John Barnes was one of the first high-profile black players in England's top division. Many Asians essentially looked upon him as a role-model, they witnessed a man of colour play for the world renowned Liverpool FC.
He significantly developed the club's ethnic fanbase and certainly led to more Asians supporting the Reds.
The majority of first generation British Asians therefore became supporters of LFC.
Family Loyalty
Sports fans do not change loyalties easily; the respective choices made by the elder generations were passed on to their children. Youngsters in Asian households followed the example of their parents and family members.
Adil Hussain says: "My uncles supported Liverpool because of the way they had […] they grew up watching Souness, Dalglish, Hansen, Thompson and Rush. They all inspired him, and that got passed on to our generation."
Young Brit Asian footballing prodigy, Yan Dhanda – of Liverpool FC, reiterates this concept of support being passed on through the generations:
"I didn't support anybody because my dad never supported anybody."
In some families, in which there are two or more children, it is often the case that a sibling chooses to support the opposite to their brothers or sisters out of rivalry and competition.
Gurminderpal Singh Samra initially chose to support Manchester United due to his older brother being a devout Liverpool fan. Their younger sister went on to become an Everton FC fan to oppose both of her two brothers.
This pattern is repeated in football orientated Asian households. Anisha and Nitasha Kumari similarly chose to follow Liverpool due to their other two siblings supporting Manchester United.
Iconic Players
Neelam, the eldest sibling in the Kumari family, says: "I had no influences, I chose Man United for their players. I loved Beckham, Ronaldo, Giggs and Scholes."
British and International superstars alike have worn the red of Liverpool and Manchester United.
Who wouldn't want to support a team which has boasted iconic names such as Rooney, Keane, Cantona and Schmeichel or Gerrard, Suarez, Torres, Dalglish and Molby?
The ability of Liverpool and Manchester United to continually attract and produce world class footballers ensure that new supporters are unceasingly generated.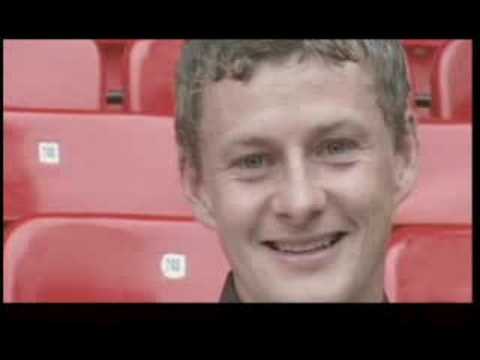 Some young British Asians, whose loyalties do not lie with any particular club yet, will choose to support Liverpool due to family influences or for certain players that they may admire.
This is set to continue in the future with the upcoming emergence of Brit Asian Liverpool prodigy, Yan Dhanda.
Some, meanwhile, choose Manchester United for either the exceptional players they harbour, or for the incredible success they have witnessed first hand – just as first generation Asians did with Liverpool in the 1960s, 70s and 80s.
It is natural for any sports fan to want their team to win, and that is ultimately why Brit Asians traditionally support one of the two most successful teams in the country – Liverpool or Manchester United.
The Future
Is that strong Brit Asian support set to change however? Both teams have faded and are seemingly an age away from winning their next league title.
Young Brit Asians are now watching Manchester City, Chelsea, and Arsenal competing for titles and trophies, just as many of us once saw Liverpool and Manchester United compete.
If we really are a race who inadvertently crave and chase success, the next generation of British Asians will grow up as supporters of these recent title winning teams, and not of the once glorious and all conquering Liverpool and Manchester United.