Riz Ahmed leads this crime thriller set in multicultural London
The annual BFI London Film Festival returns for 2016 with an incredible array of South Asian independent films.
The 60th edition will take place all across London between 5 and 16 October 2016.
Running in partnership with American Express, the 12-day festival will feature 245 films across 14 cinemas.
As well as an extensive programme of world cinema that ranges from fiction, documentary, and drama, the festival also brings an exceptional line-up of Asian cinema.
DESIblitz features some of the big British and South Asian films that you can look out for at the BFI London Film Festival 2016.
The Bait
Showing: 12 October, 21:15, Vue West End Cinema | 14 October, 15:30, BFI Southbank | 16 October, 15:30, Curzon Soho Cinema
Director: Buddhadeb Dasgupta
Known for critically-acclaimed films like Bagh Bahadur, and Uttara, Buddhadeb Dasgupta's The Bait is a surreal story entwined with elements of magical realism.
Based in Bengal, the film explores some extraordinary fables and three unique characters: a postman, a circus tightrope walker and an eccentric Rajah. All three see their paths cross in an unusual unfolding of events.
A Billion Colour Story
Showing: 14 October, 18:15, ICA Cinema | 16 October, 18:00, BFI Southbank
Director: N. Padmakumar
11-year-old Hari Aziz is the coolest kid on the planet. Living in Mumbai, Hari's struggling parents run into financial problems and find themselves caught up in local socio-politics.
It is up to Hari to save the day and restore his parents' and India's hope.
Hema Hema: Sing Me a Song While I Wait
Showing: 15 October, 15:00, Picturehouse Central | 16 October, 18:15, Cine Lumiere
Director: Khyentse Norbu
This Bhutanese film explores the spiritual awakening of a group of masked campers in the jungle. The dark and picturesque Hema Hema is an original movie from director Khyentse Norbu (The Cup).
The film tackles wild impulses and sexual desires by the campers who are protected by anonymity.
An Insignificant Man
Showing: 8 October, 20:50, BFI Southbank | 9 October, 13:05, ICA Cinema
Director: Khushboo Ranka, Vinay Shukla
This Indian political thriller follows real-life of Arvind Kejriwal, an activist who is attempting to take down the corrupt inner world of a democratic nation.
The rare documentary sees the rise of Kejriwal's new political party, The Common Man's Party (AAP) and it's fight for survival within the brutal and power hungry governing ranks.
Junoon
Showing: 9 October, 15:15, BFI Southbank | 10 October, 18:30, BFI Southbank
Director: Shyam Benegal
This digitally restored Indian classic by Shyam Benegal follows the Indian Rebellion of 1857.
Shashi Kapoor becomes obsessed with a young Anglo-Indian woman amidst the Indian Mutiny. Power games and loyalties shift as Kapoor's wife, Shabana Azmi attempts to keep her husband in line.
Lion
Showing: 12 October, 19:15, Odeon Leicester Square | 13 October, 11:15, Odeon Leicester Square | 15 October, 14:45, Hackney Picturehouse
Director: Garth Davis
Lion stars Dev Patel and Nicole Kidman in this compelling story of a young Indian boy Saroo who is swept away from his family and home and ends up being adopted by an Australian couple.
25 years later, haunted by memories of his childhood, Saroo begins to search for his biological family at the expense of his adopted parents and Australian girlfriend.
Mirzya
Showing: 6 October, 17:30, Embankment Garden Cinema | 7 October, 12:00, Embankment Garden Cinema
Director: Rakeysh Omprakash Mehra
Director of Rang De Basanti and Bhaag Milkha Bhaag, Rakeysh Omprakash Mehra invites us to a re-telling of the epic love story, Romeo and Juliet.
The film follows two childhood sweethearts Adil and Soochi who become estranged after Adil is forced run away after attacking a local school teacher.
Years pass and the beautiful Soochi is about to be married into royalty when she crosses paths again with her first love.
You Are My Sunday
Showing: 15 October, 18:00, Vue West End Cinema | 16 October, 12:15, Haymarket Cinema
Director: Milind Dhaimade
Amateur football takes centre stage in this feel-good film of five friends in Mumbai who love to play football.
When their weekly outings draw to an end, the men deal with strained relationships both at home and with each other.
City of Tiny Lights
Showing: 13 October, 21:00, Picturehouse Central | 14 October, 14:05, Odeon Leicester Square
Director: Pete Travis
Riz Ahmed leads this crime thriller set in multicultural London. Directed by Pete Travis, the film is a dark noir that addresses the tense racial strains and radicalisation that exist across the British city.
The talented British Asian actor Riz Ahmed also stars in another festival film, Una, alongside Rooney Mara and Ben Mendelsohn. The film based on David Harrower's play Blackbird explores a relationship that turns dark and destructive.
Also at BFI this year is Queen of Katwe. Desi American filmmaker Mira Nair directs Oscar-winning actress Lupita Nyong'o in a harrowing true-life tale of a young girl trying to escape poverty in Uganda.
Watch the trailer for BFI London Film Festival here: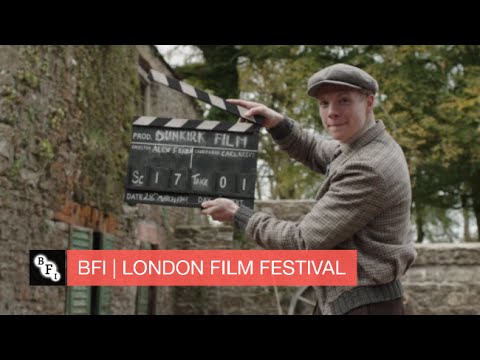 The 2016 BFI London Film Festival offers unmissable cinema, with an incredible variety of cultural South Asian films and documentaries to look forward to.
For more information about films and showtimes, please visit the BFI London Film Festival website here.