"It's seamless to watch three strangers forced to travel to a foreign land and learn to love each other."
The 68th Cannes Film Festival was a double victory for Asians as they took away film prizes and rocked the red carpet.
While Aishwarya Rai Bachchan and Vicky Kaushal showcased the best of Desi fashion, Asian filmmakers and actors were recognised for their artistry.
First-time director Neeraj Ghaywan won the Joint Promising Future Prize for Masaan (2015). He is reportedly the first Indian director to bag the award.
Masaan also won the FIPRESCI award given by the International Federation Of Film Critics, which was announced at Cannes.
Neeraj, who received a standing ovation, was absolutely ecstatic to achieve this for himself and India:
2nd award for India!! #MASAAN MOST PROMISING NEW COMER! See @anuragkashyap72 what your mentorship has got me to! pic.twitter.com/ToQ7IQjzrw

— Neeraj Ghaywan (@ghaywan) May 23, 2015
Dheepan (2015), a story that centres around a Sri Lankan refugee in France, scored the highest honour at Cannes.
Starring Sri Lankan novelist and former child soldier, Jesuthasan Antonythasan, and theatre actress, Kalieaswari Srinivasan, Dheepan was awarded the Palme d'Or.
The film is directed by Jacques Audiard, nicknamed the 'French Martin Scorsese'. He thanked Michael Haneke 'for not making a film this year', as he previously lost the top prize twice to Michael.
Chauthi Koot (2015) also joined the cut-throat competition. Though it did not walk away with any sparkly trophies, it is not every day that a Punjabi film is presented for an international jury.
Asif Kapadia's documentary about the late British singer Amy Winehouse was shown at a midnight screening session.
But his attempt to depict the talented and controversial singer in AMY (2015) sparked an off-screen battle with her family.
Speaking on behalf of the family, a spokesperson criticised the film as 'a missed opportunity to celebrate her life and talent and that it is both misleading and contains some basic untruths'.
In defence of his approach and research, Asif said: "The film had to be honest to her. And that's what we've tried to do.
"It wasn't the intention to upset anyone, but just to show what was going on in her life."
Check out what the critics have to say about these remarkable films:
DHEEPAN
Director ~ Jacques Audiard
Cast ~ Jesuthasan Antonythasan, Kalieaswari Srinivasan, Claudine Vinasithamby, Vincent Rottiers
Jake Gyllenhaal (juror): "The idea that runs through was pretty invigorating for me. Over the course of two hours, it's relatively seamless to watch three strangers forced to travel to a foreign land and learn to love each other."
MASAAN
Director ~ Neeraj Ghaywan
Cast ~ Vicky Kaushal, Richa Chadda, Sanjay Mishra, Shweta Tripathi
The Hollywood Reporter: "Putting aside those exhilarating excesses, Varun Grover's screenplay more modestly frames the rebellion of India's Internet generation in a classically poignant drama of star-crossed love."
CHAUTHI KOOT
Director ~ Gurvinder Singh
Cast ~ Suvinder Vikky, Rajbir Kaur, Gurpreet Kaur Bhangu, Taranjit Singh
The New York Times: "Mr. Singh's work is very much within a distinct art-film idiom. His mentor was the Indian filmmaker Mani Kaul, whose films are, in the United States…best known in the academic, festival and museum worlds."
AMY
Director ~ Asif Kapadia
Cast ~ Amy Winehouse
The Guardian: "It is an overwhelming story, and despite everyone knowing the ending, it is as gripping as a thriller: Kapadia has fashioned and shaped it with masterly flair."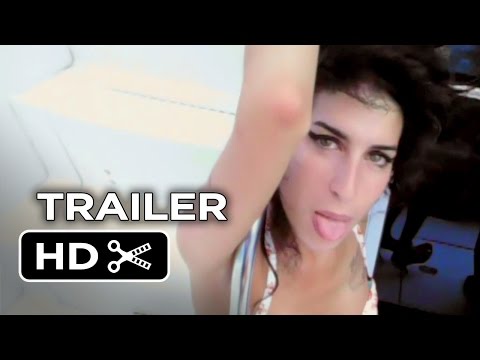 Here is the full list of winners at the 68th Cannes Film Festival:
FEATURE FILMS IN COMPETITION
Palme d'Or
Dheepan by Jacques Audiard
Grand Prix
Saul Fia (Son Of Saul) by László Nemes
Best Director
Hou Hsiao-Hsien for Nie Yinniang (The Assassin)
Jury Prize
The Lobster by Yorgos Lanthimos
Best Actress
Rooney Mara in Carol by Todd Haynes
Emmanuelle Bercot in Mon Roi by Maïwenn
Best Actor
Vincent Lindon in La Loi Du Marché (A Simple Man) by Stéphane Brizé
Best Screenplay
Chronic by Michel Franco
SHORT FILMS IN COMPETITION
Palme d'Or
Waves '98 by Ely Dagher
IN COMPETITION FOR UN CERTAIN REGARD
Un Certain Regard
Hrútar (Rams) by Grímur Hákonarson
Jury Prize
Zvizdan (The High Sun) by Dalibor Matani?
Best Director
Kiyoshi Kurosawa for Kishibe No Tabi (Journey To The Shore)
Un Certain Talent Prize
Comoara (The Treasure) by Corneliu Porumboiu
Joint Promising Future Prize
Masaan by Neeraj Ghaywan
Nahid by Ida Panahandeh
Caméra d'Or
La Tierra Y La Sombra (Land And Shade) by César Augusto Acevedo
CINÉFONDATION
First Prize
Share by Pippa Bianco
AFI's Directing Workshop for Women, USA
Second Prize
Locas Perdidas (Lost Queens) by Ignacio Juricic Merillán
Carrera de Cine y TV Universidad de Chile, Chile
Joint Third Prize
The Return Of Erkin by Maria Guskova
High Courses for Scriptwriters and Film Directors, Russia
Joint Third Prize
Victor XX by Ian Garrido López
ESCAC, Spain
VULCAN AWARD OF THE TECHNICAL ARTIST
Tamas Zanyi (sound engineer) for Saul Fia (Son of Saul) by László Nemes
DESIblitz congratulates all the winners and excitedly anticipates more Asian representation in international cinema for Cannes 2016!