"Poling transformed the person inside me, both physically and mentally."
Pole dancing mixes dance with acrobatics and the pole is the centrepiece of this popular dance form.
While it is typically considered an erotic dance, it is also an effective way of keeping fit.
Dancers are physically strong and combine it with their sensuality when performing the exotic dance.
Today, the dance sees amateur and professionals joining in the movement of pole dancing from all over the world, including India.
A traditional form of Indian pole dancing using a wooden pole is called Mallakhamba or Mallakhamb, where malla means wrestler and khamba which means pole.
Using a wide, wooden pole with a wooden edge, it was an Indian dance created to help male athletes perform acrobatic moves.
Pole dancing, once set in seedy clubs in India has now transformed into an artistic dance expression, and a number of quality pole dancers, both male and female, are showing off their skills.
Some dancers are renowned professionals who are passing on their skills to potentially the next big pole dancing star.
We explore some of India's most famous pole dancers and their venture into the dance style.
Aarifa Bhinderwala
Aarifa Bhinderwala is perhaps India's most famous pole dancer, having practised it for a number of years.
The Mumbai-based beauty's love affair for the dance form came in 2014 when visiting her sister in Australia.
She saw an advert for a class and decided to try it and immediately fell in love with it. The high energy and music felt like a party and she was quickly able to perform an upside down position.
Aarifa became a regular class goer and reached an advanced level. She says: "Poling transformed the person inside me, both physically and mentally."
Her confidence saw Bhinderwala choreographing her own masterful routines to a range of music like jazz and old Bollywood soundtracks.
Aarifa is one of two women who own a pole dancing studio in Mumbai. Shilpa Rane is the other.
To Aarifa, pole dancing is an art form describing it as "uplifting, empowering and humbling."
As one of India's elite, she does not need to advertise her classes as word of mouth increases the number of students.
Celebrities like Bollywood actress Yami Gautam has learnt pole dancing from Aarifa.
Aarifa regularly posts her sensual routines on her social media to her large fan base, to positive action, making her one of India's top pole dancers.
Smilie Suri
Smilie Suri may be one of India's most elite pole dancers, but she was initially a Bollywood actress.
She is best known in 2005 film Kalyug and comes from an acting family with Emraan Hashmi and Alia Bhatt being her cousins. Although Smilie briefly ventured into acting, dancing has always been her passion.
Before pole dancing, Suri is well-versed in a number of styles like Latin and ballroom as well as Kathak, which was taught by Vijayshree Choudhary.
Smilie's dance journey literally reached new heights when she went to Dubai and met a pole teacher who taught her new tricks.
It became her calling, which she pursued. Smilie said:
"I experienced a dance that helped me feel strong yet sexy and helped me hold my weight and use all my dance knowledge to feel beautiful."
Her love for pole dancing came at a time when she was battling depression. She used the dance to help her through it.
For Smilie, pole dancing can make women feel more positive about themselves.
She has put her own style into pole dancing, calling it "Bollypole" and mixes yoga and gymnastics, which she teaches her students at her school Pole Star.
Watch Smilie Suri's Performance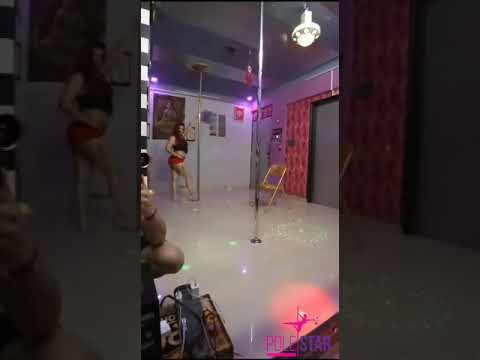 Jinu Joy
Jinu Joy is India's most famous male pole dancer, having done it for 12 years. He is also a self-taught pole dancer.
Jinu learnt various techniques by watching performances on YouTube.
Jinu's big break came in 2015 when he appeared on Asia's Got Talent. He successfully got to the semifinals before unfortunately pulling out due to suffering a fractured leg.
But his fluid routines opened up new opportunities to catapult himself into the limelight.
Jinu has since showcased his pole dancing skills all over the world, including the USA and the UK.
He is often invited to perform his acrobatic and sometimes dangerous dance pieces but prefers going as a group. Jinu says:
"I am always invited by Malayali associations, but I go as part of a troupe."
His performances usually involve Jinu stretching his legs away from the pole as if gravity does not exist. He adds several twists and turns whilst showing off his flexibility.
The dancer has elevated his talents to the film screen by acting in several South Indian films.
Jinu's future is to act and perform on the pole. He also intends to teach others the art of pole dancing by starting a school.
See Jinu's Asia's Got Talent Audition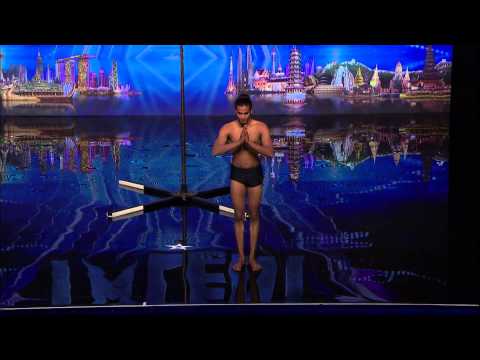 Shilpa Rane
Shilpa Rane is one of India's pioneering pole dancers, having been one of the first to open a pole dancing school.
Her love for dancing, in general, has been lifelong. She has been dancing since the age of four and uses Western styles.
Shilpa's visit to London in 2002 was her first experience of pole dancing and later included it into her fitness programme for her students. It is to engage the students who have felt bored with the same routines.
Her experience with the burlesque style of pole dancing inspired Shilpa to bring the Western style to India and was a massive success.
Shilpa's style of pole dancing is intense but also very sensual to combine exercise with sexiness.
But she maintains that it is fitness-based and that her goal is to get rid of it's sexualised reputation.
Shilpa says:
"I had to make it clear that it was a fitness-based dance workout, and strip off its dubious reputation."
One of her workouts has the Western styles she has learnt and is called the "exotic dance workout". Elaborate costumes like sharp stilettos are partnered with suggestive choreography.
Rane added: "I wanted to create a safe space where all kinds of women could feel sexy, with no judgement."
The dancer is one of India's most successful pole dancers and teaches over 180 students.
Jacqueline Fernandez
Thanks to these four, pole dancing in India has gained huge popularity with celebrities such as Jacqueline Fernandez learning the tough dance.
The actress learnt pole dancing for her role in A Gentleman but has since kept up the dance. She started her training under the tutelage of Ukrainian pole dancer Roksolana Chubenko.
Jacqueline's quick learning helped her pull some difficult moves.
Her enjoyment of pole dancing has seen her really take to it and continues to train several times a week. It acts as part of her fitness routine which she does every day.
The actress regularly posts her new pole dance moves to inspire others to reach the same fitness levels as her.
Her love for pole dancing has brought the dance into the mainstream in India.
Watch Jacqueline's Performance in A Gentleman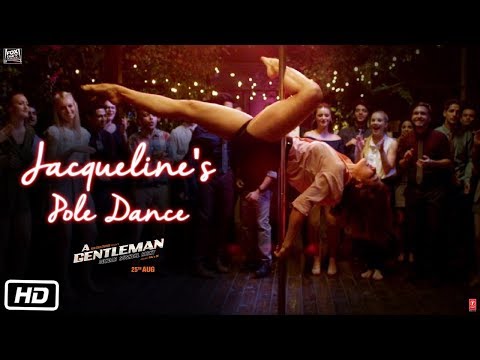 These pole dancers from India all have a number of influences which drew them into the dance form.
In their stunning routines, they add their own styles to wow audiences or to inspire their students.
These pole dancers have moved the dance away from the eroticism it is associated with and turned it into a legitimate style.