"it just reminds me of happier times like weddings"
As the lockdown continues to strain on our livelihood, music such as Bollywood songs is key in lifting our spirits.
Whether the tracks are old or new, we realise just how important Bollywood music is to boost morale.
Furthermore, the variety of genres in Bollywood can also target people's preferences. These include dance, romance, rap and many more.
Whilst we fear laziness during the lockdown, the surge of Bollywood dance songs in the 21st century is becoming more common.
Popular dance songs such as 'Let's Nacho' (Kapoor and Sons: 2016) and 'Aankh Marey' (Simmba: 2018) are prime examples of upbeat, groovy songs.
Here are 15 Bollywood songs for you to check out and spark a dance or two in your home!
Dil Ki Tanhai Ko – Chaahat (1996)
'Dil Ki Tanhai Ko' (1996) is a classic Bollywood song that is fitting for our current lockdown situation.
Music director Anu Malik finely tunes in a nostalgic sound that is pleasurable to the listeners. The harmonium, in particular, is a memorable instrument from the track.
Furthermore, a stunning solo singing display from Kumar Sanu is not to be underestimated, after regularly singing for SRK during the 1990s.
The potential of his voice to master the difficult notes compliments his talent altogether and is extremely admirable.
This soulful track can be a calming touch to your living situation as its slow and steady rhythm allows you to sing along.
Even the lyrics by Nida Fazli can relate to finding comfort through singing, whilst we are suffering in the lockdown:
"Dil Ki Tanhai Ko, Aawaz Bana Lete Hai, Dard Jab Had Se Guzarta Hai Toh Gaa Lete Hai"
[The solitude of our heart we voice it through our feelings when the pains too much to bear we let it out and sing.]
It is a wonderful track that you can listen to unwind, especially during a relaxed evening in your home.
Watch Dil Ki Tanhai Ko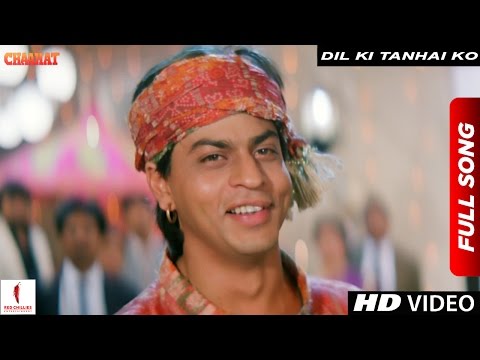 Aankhon Se Tune Yeh Kya – Ghulam (1998)
A notable tune such as 'Aankhon Se Tune Yeh Kya' (1998) is also suitable for your lockdown playlist. Its romantic feel is perfect for the couples quarantining together.
Furthermore, the duo of Kumar Sanu and Alka Yagnik is bound to spark a mood between you and your partner.
The subtle adjustments of both their voices throughout the sequence highlight the intensity of love between the characters on-screen.
Also, the on-screen visuals of Aamir Khan and Rani Mukerji are classic examples of a passionate romance between two people.
Additionally, music composers Jatin Pandit and Lalit Pandit fuse in a diverse mix of instruments to signify lust and affection.
The elegant strumming of the mandolin guitar before the song starts is rich. Along with the saxophone and soft drums, it builds into a catchy composition.
A charming and dreamy song like 'Aankhon Se Tune Yeh Kya' (1998) goes down a treat late at night. Its warm feel to the song is a great way of embracing your partner.
Watch Aankhon Se Tune Yeh Kya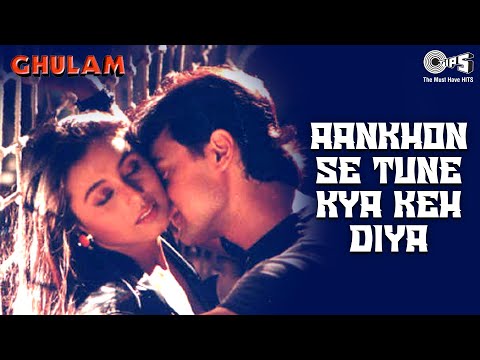 Hum Tumko Nigahon Mein – Garv: Pride & Honour (2004)
'Hum Tumko Nigahon Mein' (2004) is a fantastic love track to listen to at home, regardless of your mood. Its heavenly theme is certainly uplifting to Desi music fans.
Music Director Sajid and Wajid Ali combine a solid musical mix of talented singers and instruments, creating a lovely track.
The flute especially is the core element of the song and flows the tune together perfectly.
Furthermore, Udit Narayan and Shreya Ghoshal's vocals capture the hearts of the listeners. Udit's evergreen voice along with Shreya's angelic melody blend excellently.
Bollywood love song enthusiast Tina, from Birmingham, comments on the effect of listening to this song despite being in lockdown. Speaking with DESIblitz she says:
"For sure, considering lockdown being so difficult right now, Bollywood music is a healing mechanism."
"Particularly this song, it just reminds me of happier times like weddings where I'm celebrating with all my family."
Whilst it remains a dominant feature in functions like weddings, it is a calming track that makes you appreciate Bollywood.
Watch Hum Tumko Nigahon Mein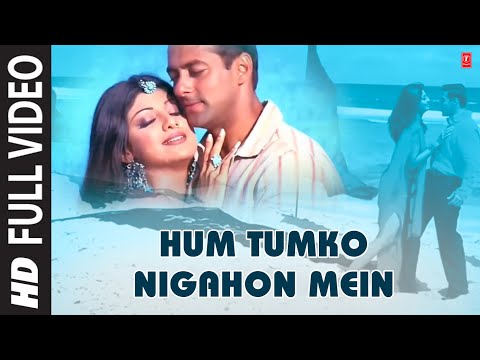 Deewangi Deewangi – Om Shanti Om (2007)
A phenomenal upbeat track that's likely to get shoulders bouncing and heads rocking.
'Deewangi Deewangi' from the film Om Shanti Om (2007) is a popular song that remains relevant in the industry.
Certainly, a song to listen to when in good spirits but also filled with musical talents. Composers Vishal Dadlani and Shekhar Ravjiani decided to use several singers within eight minutes.
These include singers Shaan, Udit Narayan, Shreya Ghoshal, Sunidhi Chauhan and Rahul Saxena. Using a variety of singers is a unique style but definitely works as a benefit.
What also makes this tune great to listen to, is that the visuals are also worth watching.
A star-studded cast of Bollywood actors and actresses showcasing their colourful dances is appealing to the eyes.
As well as the joy you see on screen, you can also feel the happiness building up inside you.
Watch Deewangi Deewangi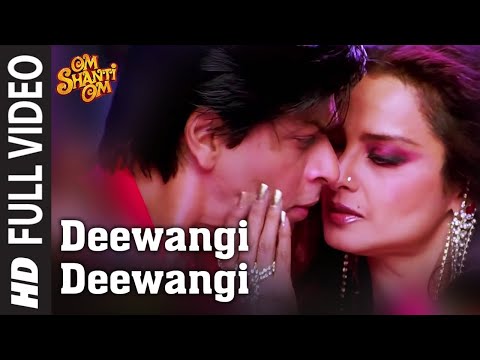 Dhan Te Nan – Kaminey (2009)
'Dhan Te Nan' is undoubtedly a wild but catchy song from the film Kaminey (2009). With the visuals set in a nightclub, it is a classic example of a dance song that will have you grooving.
Although we are in lockdown, you are always free to dance wildly in the comfort of your room! The chemistry on-screen between Shahid Kapoor and Chandan Sanyal is definitely contagious.
Furthermore, it is a fast tempo song that music composer Vishal Bharadwaj works around brilliantly. Despite its vulgar theme, the rock and dance genre of the song is admirable.
Interestingly, in an interview with IANS, Vishal explains his process behind the creation of the song and his doubts:
"I'm always uncomfortable composing pub songs. Most often, there is no logic to these items. A pub is so noisy. Why would anyone sing in it?
"In Kaminey (2009), Shahid and his companion Chandan do not sing Dhan Te Nan.
"When they enter the pub, the song is already on and they just lip-sync to the words."
Also, the powerful rock-style vocals from Sukhwinder Singh, Vishal Dadlani, Robert Bob Omulo are a great addition to the track.
Watch Dhan Te Nan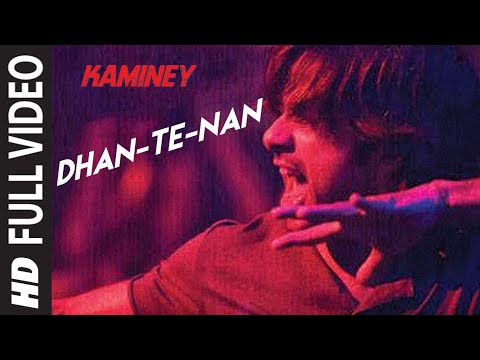 Aapka Kya Hoga (Dhanno) – Housefull (2010)
A well-known Bollywood song like 'Aapka Kya Hoga' (2010) is a dancefloor filler that brings out pure elation from everyone.
Again, its theme of being in a nightclub makes it a cheerful and positive tune, distracting you from boredom in the lockdown.
Concerning the rhythm, music directors Shankar Mahadevan, Ehsaan Noorani and Loy Mendonca make very small adjustments.
With the song being a remake of the hit 'Apni Toh Jaise Taise' from Laawaris (1981), the lyrics remain the same.
Although, the sound is changed to suit the modern element of dance. In addition, the voices of Mika Singh, Sunidhi Chauhan and Sajid Khan make a strong trio of singers.
This addictive composition also excelled after the film's release following its nomination at the 2011 Zee Cine Awards, for 'Best Track of the Year'.
Watch Aapka Kya Hoga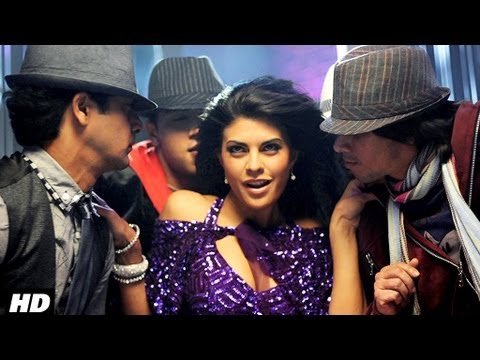 Anarkali Disco Chali – Housefull 2 (2012)
'Anarkali Disco Chali' (2012) already highlights the theme of disco in the title, making this a splendid track to shake a leg to.
Known for her eye-catching dances in Bollywood, Malaika Arora will inspire women to assert their beauty through dance.
With the visuals show her dancing as men watch with pleasure, Akshay Kumar, John Abraham and many more allow men to express their moves.
Also, Sajid and Wajid Ali jump into the musical directors' chair and weave a mix of Bollywood and Punjabi sound.
The strong use of drums and trumpets create a bold and boisterous sound which is favourable for the dancing aspect.
In addition, the female singing voice of Mamta Sharma shows a great deal of female empowerment and domination. Sukhwinder Singh is also a good voice for the male role.
The lyrics by Sameer Anjaan, also refer to learning to dance which is relevant to the boredom of being in lockdown:
"Mujhko Hip-Hop Sikha De, Beat Ko Top Kara De, Thoda Sa Trance Baja De, Mujhko Ek Chance Dila De"
[Teach me hip-hop, and how to top the beat, play some trance music, give me a chance.]
Watch Anarkali Disco Chali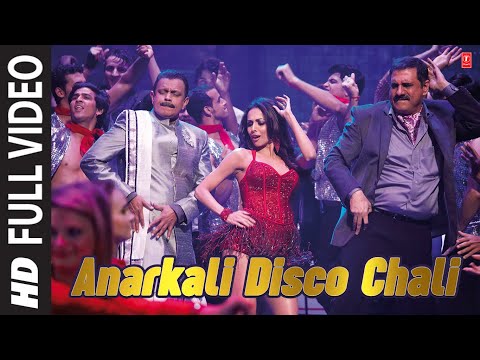 Ishq Wala Love – Student of the Year (2012)
'Ishq Wala Love' from Student of the Year (2012) is a fantastic slow ballad, taking you to your own personal thinking space.
Whilst the struggle of the lockdown is weighing down on us, this track is worth listening to as it tells a story.
Also, music composers Vishal Dadlani and Shekhar Ravjiani incorporate a blissful guitar sound throughout the song to satisfy your ears.
Focusing on the visuals concept, it will keep you intrigued as it revolves around a love triangle between three students.
As all three are caught up with their emotions they face a dilemma. Furthermore, singer Salim Merchant, Neeti Mohan and Shekhar Ravjiani represent each character in the song.
Constructing their voices using quiet tones is notable considering the peaceful mood of the tune.
As the song is about students, any young lovers facing the frustration of the lockdown may even relate to this story. Why not give this track a listen to see if it resonates with your life?
'Ishq Wala Love' (2012) is calming and makes you feel at ease with your surroundings and its guitar is extremely therapeutic.
Watch Ishq Wala Love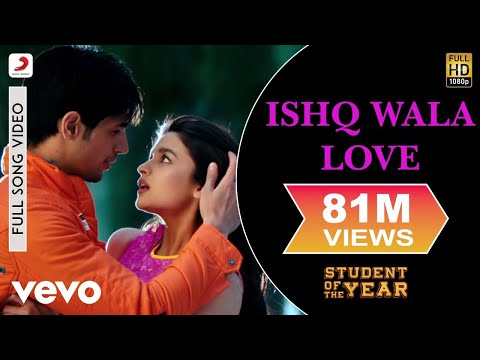 Chahun Main Ya Naa – Aashiqui 2 (2013)
If you are ever feeling romantic with your partner and are cuddled up 'Chahun Main Ya Naa' (2013) will strengthen your bond.
The innocent melodies of singers Arijit Singh and Palak Muchhal established the growing romance between the characters on-screen.
In particular, when they sing in harmony you are encouraging the relationship in the visuals.
Not to mention, the compassionate guitar notes will certainly make you hold your partner tighter.
Producer Jeet Gangulli utilises the rock guitar and standard guitar to match the character's attributes, as they are musicians in the film.
Also, lyricist Irshad Kamil establishes powerful emotions of love through his words:
"Mujhko Na Jitna Mujhpe, Utna Is Dil Ko Tujhpe, Hone Laga Aetbaar, Tanha Lamhon Mein Apne"
[More than what I have on me, my heart has on you, that much trust, in my lonely moments.]
Watch Chahun Main Ya Naa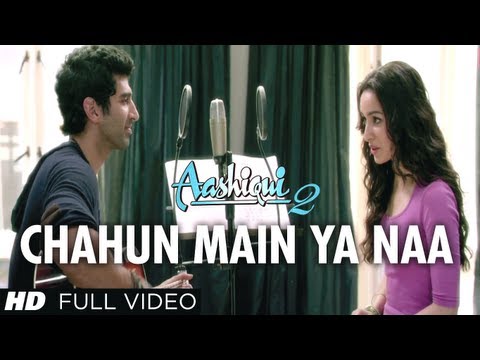 Meherbaan – Bang Bang (2014)
'Meherbaan' (2014) is a steady but beautiful jam that makes you think of the Spring/Summer period.
However, as we face the lockdown movement, you can enjoy this tune on a hot day in your garden. Also, it is a great backing track if you are cooking or doing any indoor hobby.
Regarding the creative process of the song, they show that the guitar is their speciality when making music.
The exquisite guitar notes show glimpses of the song being set in a foreign country. Although, we gradually learn that the music video is set in the city of Santorini, Greece.
As well as the soothing guitar notes, the fine vocals by Ash King, Shilpa Rao and Shekhar Ravjiani are impressive.
The way they match the volume of each other's verses and harmonising in the chorus, makes the rhythm sound natural.
Watch Meherbaan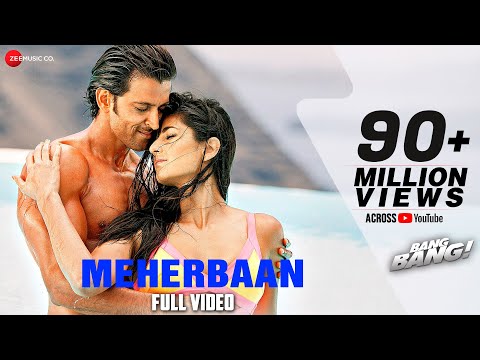 Let's Nacho – Kapoor and Sons (2016)
'Let's Nacho' (2016) is a popular Bollywood dance number featuring popular actors such as Sidharth Malhotra, Alia Bhatt and Fawad Khan.
This song is full of enthusiasm and positive vibes that will surely get you on your feet during the lockdown.
Besides, with powerful bass drops in the song, it makes a dancefloor jump with excitement.
Furthermore, music producers Nucleya and Benny Dayal apply a club/dance type of sound to the track. Highlighting the themes of partying and break dancers, the sounds of drums stand out.
Also, the use of advanced technology to make music is more common in Bollywood, as they utilize non-diegetic sound.
The process of autotune is quite heavy but remains relevant to rapper Badshah's voice, giving the song a Hip-Hop feel.
In addition, Benny Dayal provides a tremendous voice for Sidharth and Fawad, as their dances are energetic in the track.
The visuals are entertaining for audiences to watch, as vibrant colours and flashing lights are a great backdrop for the scene.
Watch Let's Nacho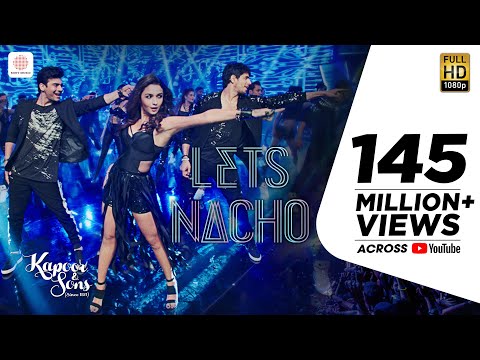 Jag Ghoomeya – Sultan (2016)
'Jag Ghoomeya' (2016) will undeniably cement itself into Bollywood music culture, as the tranquillity of the song is commendable.
This phenomenal composition can entice the listeners straight away as soon as Rahat Fateh Ali Khan's voice is heard.
Known for his soulful words and his captivating voice, his sheer talent shines through and blows us away.
As the words define, reflecting on your love for that special person, Rahat sings with such grace. His ability to hit the high notes as well as switching the volume in his vocals is fantastic.
Also, music composers Vishal Dadlani and Shekhar Ravjiani deserve plenty of credit as they implement various instruments.
For example guitars, drums and various South Asian instruments are a fascinating blend that makes the sound work well.
Moreover, lyricist Irshad Kamil takes more of a poetic approach to his words, comparing beauty to nature:
"Baarishon Ke Mausamon Ki Bheegi Haryali Tu, Sardiyon Mein Gaalon Pe Joh Aati Hai Woh Lali Tu"
[You're like the drenched greenery of the rains, you're like the red cheeks of the winter.]
This peaceful track is best to listen to when you have the company of a loved one during a relaxing evening at home.
Watch Jag Ghoomeya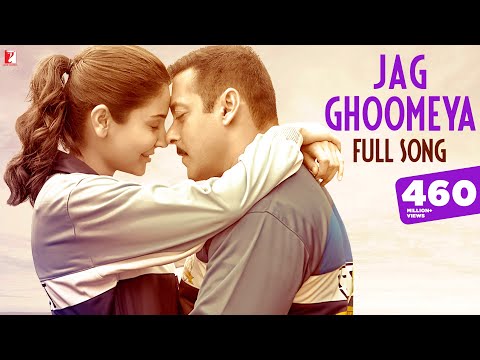 Dilbar – Satyameva Jayate (2018)
'Dilbar' (2018) is fast becoming a massive success in Bollywood, as a remake track. This track is a classic example for women to dance to, to showcase their beauty and confidence.
Whether women are into exercise or any style of dance, its sluggish but calming flow is easy to workaround.
With regards to the visuals, the glamorous looks of dancer Nora Fatehi are inspiring to young women. Dancing with such grace and class she steals the show in this colourful music video.
Interestingly, music producer Tanishk Bagchi executes his own modern twist to the song by bringing rap into Bollywood.
Despite taking huge inspiration from the original song 'Dilbar' from the film, Sirf Tum (1999), the speed decreases drastically.
Furthermore, Neha Kakkar's youthful vocals match the sex appeal of Nora Fatehi's dance and behaviours.
A YouTube user reviewing the song discusses the gradual change in Bollywood music and how it applies to this track:
"No matter how much Bollywood is out of content I have to accept that this song is GOLD."
Watch Dilbar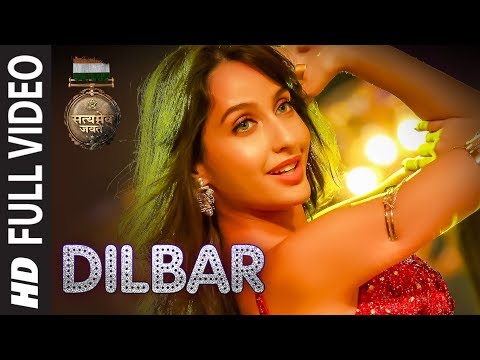 Aankh Marey – Simmba (2018)
'Aankh Marey' (2018) is a hugely popular dance track that is a remake of 'Aankh Marey' from Tere Mere Sapne (1996).
This phenomenal composition is great for you to become more vigorous with your body and is essential to be played during the lockdown.
Music director Tanishk Bagchi, again modifies an original song into something more modern and tasteful.
For instance, the jarring but repetitive sounds become familiar in our minds, therefore, making the song more memorable.
Also, the use of various percussion instruments and the heavy booming of drums makes this a trademark dance song.
Concerning the music video, we witness vibrant colours and flashing neon lights creating a picturesque dance stage.
Supported by many backing dancers, actors Ranveer Singh and Sara Ali Khan capture our attention.
Also, the surprise appearances of Shreyas Talpade, Arshad Warsi and Tusshar Kapoor create an excellent dance routine at the end.
Watch Aankh Marey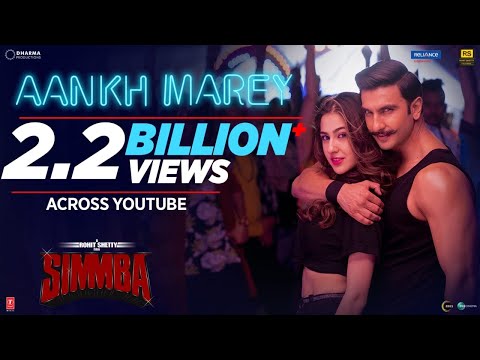 Ghungroo – War (2019)
'Ghungroo' (2019) is a catchy tune that will quench the thirst of many Bollywood music listeners. Being a song that can be played at any time of the day, it will bring delight to your household.
Adapting a hint of western style into this track, Vishal Dadlani and Shekhar Ravjiani craft a unique piece together.
The subtle drum beats throughout the song, with guitars, makes the listeners bob their heads along to an upbeat rhythm.
Furthermore, the collaboration of singers Arijit Singh and Shilpa Rao illustrate a sense of class and confidence.
Also, the small segments of autotune are not overpowering but are still effective.
The music video is also appealing to the eyes as we see the tremendous looks of both Hrithik Roshan and Vaani Kapoor.
Dancing brilliantly with such ease, it's very easy for us to want to replicate the choreography.
The themes of the beach and people celebrating parties in the video make this a perfect soundtrack for Spring/Summer.
Watch Ghungroo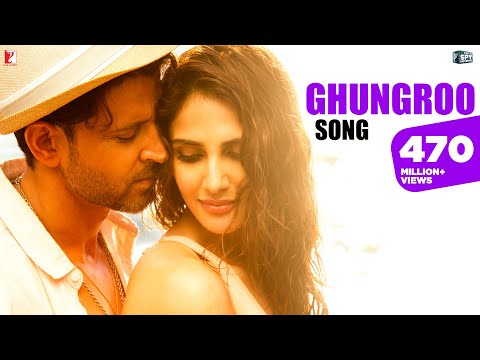 Other great songs that did not make the list include 'Deewana Dil Deewana' (Kabhi Haan Kabhi Naa: 1994), 'Kahin Pyaar Na Ho Jaaye' (Title Track: 2000) and many more!
As we can only hope for the lockdown to be lifted when the time is right, hopefully, these Bollywood songs will keep you in positive spirits!