Silverstone will also see Force India debuting their upgraded VJM08.
Are you feeling empty on the weekend afternoons when a TV and a pint of beer is all you need to go with a football match?
Are you suffering from summer blues with little action and spectacle on the pitch?
While we embrace what is now regarded by many as the English national sport, the world does not begin and end with football. There are plenty of other sports to get your teeth into.
DESIblitz has put together a list of 11 exciting sports events taking place around the globe to get you through the next few months!
1. Tennis ~ Wimbledon: June 29–July 12, 2015
The world's best tennis players will take their places at the All England Club this summer.
For Britain, all hopes will once again be pinned on the shoulders of Andy Murray. India will aim for better showings from their superstars as well.
Rohan Bopanna and Sania Mirza have both previously enjoyed semi-final appearances, but neither has been successful for a couple of years. They will certainly be hoping for better luck this time around in SW19.
2. Snooker ~ Australian Open: June 29–July 5, 2015
Kicking off the world ranking events on the 2015/2016 snooker calendar is the Australian Open taking place in the city of Bendigo.
Top players such as John Higgins and defending champion Judd Trump will be keen to take the first key title of the season.
3. Hockey ~ Men's World Hockey League: July 1–5, 2015
The second edition of the FIH Hockey World League for men will reach its climax stages from July 1.
India and Pakistan will appear in the quarter-finals, playing against Malaysia and Great Britain respectively.
If they reach the semi-finals, their victory will be all the more significant as the semis will serve as a qualifier for the 2016 Olympic Games. The all important knockout fixtures entail:
July 1 ~ Quarter-finals
July 3 ~ Semi-finals
July 5 ~ Final and third-place match
4. Multi-sports ~ Special Olympics World Games: July 2–August 2, 2015
Held every two years, the Summer Special Olympics World Games will see athletes with special needs and disabilities competing for medals in Los Angeles.
Audience worldwide can enjoy an array of sports in one single event – from football and volleyball to gymnastics and athletics.
5. F1 ~ British Grand Prix, Silverstone: July 3–5, 2015
The British Grand Prix at Silverstone is easily one of the biggest events on the sports calendar. With British driver Lewis Hamilton taking centre stage, organisers are expecting to host a record crowd of 140,000.
The adrenaline-pumping competition at Silverstone will also see Force India debuting their upgraded VJM08.
Team principal, Vijay Mallya said: "Our recent results [in Canada and Austria] are an excellent platform to build on for the second part of the season, with our eagerly-awaited upgrade package making its debut in Silverstone.
"Everyone is full of anticipation, but we know it will be a very steep learning curve to fully understand and get on top of the changes in just a few free practice sessions.
"However, I remain optimistic we will see progress sooner rather than later."
6. Multi-sports ~ Summer Universiade: July 3–14, 2015
170 nations and 12,200 athletes will face off in 272 events during this summer's Universiade in Gwangji, South Korea.
This is a hugely anticipated event for the rising stars of the sporting world and will be very fascinating to watch. So make sure you don't miss it!
7. Cycling ~ Tour de France: July 4–26, 2015
The 102nd edition of the competition is scheduled to start in Utrecht, Netherlands. It is split into 21 stages and spans 3,358.3km (2,087 miles).
Vincenzo Nibali from Italy won the race last year, making him only the sixth cyclist to grab the titles at the three Grand Tours in France, Italy and Spain.
8. Golf ~ The Open Championship, St Andrews: July 16–19, 2015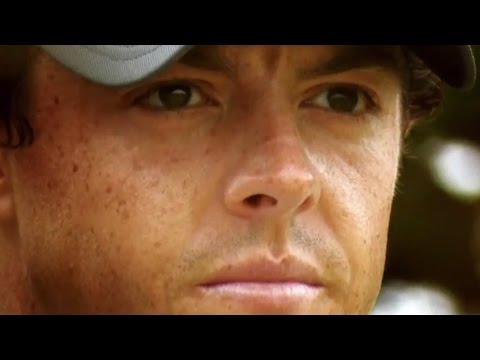 In its 144th year, the Open Championship is truly a prestigious event. The location has moved further north from Merseyside to St. Andrews this year.
While Anirban Lahiri (India) has entered the tournament by earning exemption, Vijay Singh (Fiji) will have to pull out a good swing in the final qualifying rounds.
9. Badminton ~ World Championships, August 10–16, 2015
Alongside the Olympic Games, the BWF World Championships reward the players with the most ranking points. The 2015 World Championships will be held in Jakarta, India.
As usual China and India will field star players in the singles and doubles competition. Having won four Bronze medals previously, India will be targeting at least one gold medal at the 2015 championships.
10. Cricket ~ ODI Tri-Series: August–September, 2015
West Indies and Pakistan will participate in a One Day International (ODI) tri-series in Zimbabwe, along with the host nation.
The tri-series is particularly important for Pakistan and the West Indies as they aim to qualify for the 2017 Champions Trophy. Pakistan will be led by ODI captain and opening batsman Azhar Ali.
11. Cricket ~ NatWest T20 Blast Finals Day: August 29, 2015
This is the second season of the English Twenty20 cricket competition. The hugely popular event has 18 teams split over a north and south division.
The finals of the tournament will take place at Edgbaston Cricket Ground, where fans will be treated to a carnival of music and food, and of course, exhilarating action on the pitch.
Overseas players from across the globe are likely to feature in some thrilling cricket on finals day.
With a long list of tempting sports to fill your boots until the 2015/2016 football season kicks off, there should be no more excuses for bored and grumpy faces!