"Tiger is a master when he's in the groove, yet he's so effortless"
Bollywood actor Tiger Shroff is best known for his scintillating dance moves in Bollywood. He is vastly becoming a star in the industry.
Tiger Shroff was born to famous Bollywood actor Jackie Shroff and film producer Ayesha Dutt.
Through growing up in the Bollywood industry, he made his debut in the film Heropanti (2014). It was a significant start to his career as his dancing talents were gaining recognition.
Since then, he has been producing some remarkable dancing moments in numerous Bollywood songs.
A couple of his greatest performances include 'Whistle Baja' (Heropanti: 2014) and 'Jai Jai Shivshankar' (War: 2019).
Taking on challenging dances such as breakdancing and Bollywood dancing, he specialises in many genres.
Here are ten best dance tracks of Tiger Shroff that will certainly make you get your dancing shoes on.
Whistle Baja – Heropanti (2014)
'Whistle Baja' taken from Heropanti (2014) was the introduction of Tiger Shroff into Bollywood.
This joyful number opens our eyes to Tiger's dancing skills and his inspiring physique as he co-stars alongside actress Kriti Sanon.
The signature flute at the start is a classic sample from his father Jackie Shroff's film Hero (1983).
Furthermore, he breaks out several energetic dances and phenomenal acrobatic moves. His cool and dazzling sidewalk movements are eye-catching to the viewers.
Also, the continuous somersaults are quite rare to see from Bollywood actors. However, Tiger breathes a new lease of life into Bollywood dance.
Tiger also shows brilliant on-screen chemistry with Kriti Sanon, as it is evident there's a love story between the two.
Watch Whistle Baja
Beat Pe Booty – A Flying Jatt (2016)
'Beat Pe Booty' (2016) is a unique type of track where Tiger tries an unusual style of choreography.
A combination of jerking and bendy movements of the body are a stand out feature. Additionally, the stepovers of the legs are quite common as he likes the use of his personal space.
Furthermore, the flowing hips of Tiger in the chorus is a popular theme as we also see his relationship with actress Jacqueline Fernandez.
Based on the title of the song, Jacqueline uses her body to emphasise the theme of sexiness and 'booty' as she dances with Tiger.
Also, their unusual gravity-defying moves when they dance with each other is appealing to the audiences.
Their frequent rolls of the body and arms are mesmerising to watch and really illustrates their dancing talents.
Interestingly, the dance routine of the song was beginning to become a trend on social media. In fact, Jacqueline even manages to get Hrithik Roshan involved by posting their routine on her Instagram.
Watch Beat Pe Booty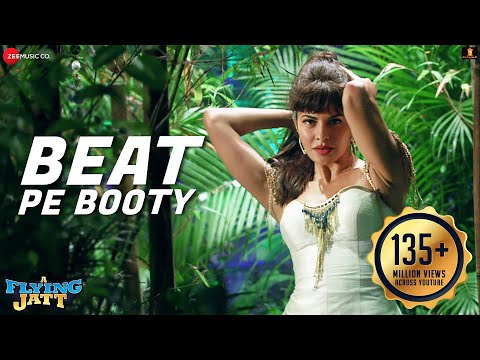 Ding Dang – Munna Michael (2017)
'Ding Dang' is a huge funky dance track from the film Munna Michael (2017).
As the film revolves around Tiger's character idolising pop legend Michael Jackson, you can guarantee an impressive dance routine from him.
Interestingly, the song is a tribute to his father Jackie Shroff as the bandana is similar to Jackie's in the film, Hero (1983).
Speaking to a leading Daily, Tiger comments on the song paying tribute to his father saying:
"It was Sabbir sir's idea for me to wear a bandana as he wanted a definite feel of the Mumbai street boy.
"Apart from Hero (1983), there's definitely a feel of all the iconic actors that have played Munna.
"The bandana I wear is part of my attire and so it's pretty much on me throughout."
Focusing on the dance element, Tiger's moves represent the themes of street dance and also tapori dance. His quick shaking of the shoulders along with his kicking legs are an enthusiastic touch.
He even strikes a moonwalk to pay homage to Michael Jackson along with his flailing limbs in between verses.
Watch Ding Dang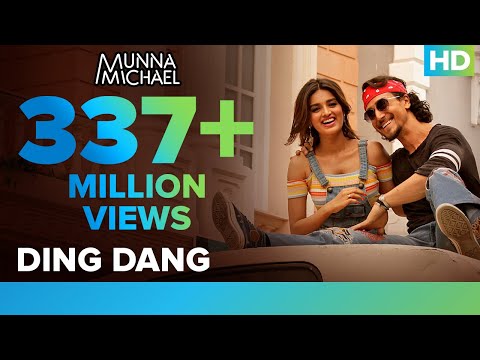 Main Hoon – Munna Michael (2017)
'Main Hoon' (2017) is a pumping dance track that will make you want to get your dancing shoes on. Tiger grooves to this upbeat song by breakdancing to the next level.
Whilst displaying the attire of black pants, a white shirt, a tank top and a black fedora, Tiger excels brilliantly.
His graceful but rapid and free-flowing body movements are tremendous and show no sign of tiring.
Striking various MJ poses, he attempts to use all the dancefloor by diving into spaces and impressing the crowd.
A range of somersaults and body flips are also a sizzling addition to the visuals as his adrenaline is through the roof.
Choreographer Ganesh Acharya deserves an important mention as he allows Tiger to express himself extravagantly.
Watch Main Hoon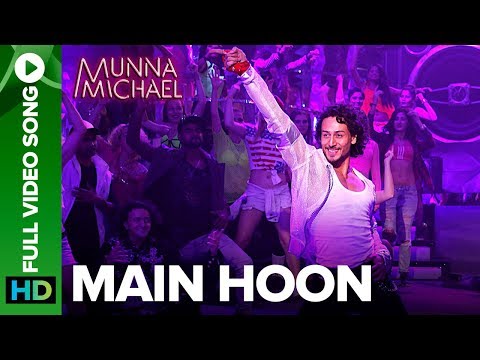 Ready To Move (2018)
'Ready To Move' (2018) is a fast-paced dance number where Tiger asserts his energy into this dancefloor filler track.
Despite not being a Bollywood track, it is the anthem of the active lifestyle brand co-created by Tiger Shroff called PROWL (2018).
Concerning the dance routine, Tiger channels a professional sequence together, predominantly using his arms and legs.
The synchronization of his stretched limbs are impeccable and are in the rhythm of the quick tempo beat.
Through displaying his fitness, he gives us a brief sneak peek of his ability to do free-running.
Music director Amaal Malik applies a house/electronic genre to the song, to highlight the theme of rave and dance. Talking with Bandook, Amaal explains his reasons for working with Tiger once again:
"We have collaborated on several occasions and the outcome has always been wonderful."
"Tiger is family. His enthusiasm is something that drives me to give my best. He is a dream to work with, very creative and always ready to go the extra mile."
Watch Ready To Move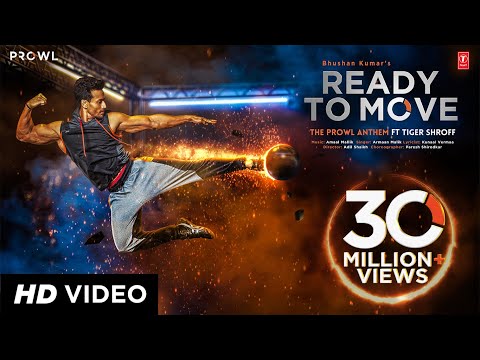 Mumbai Dilli Di Kudiyaan – Student of the Year 2 (2019)
'Mumbai Dilli Di Kudiyaan' from Student of the Year 2 (2019) is a peppy dance song. Also, it is a track that will get you in the wedding spirit, particularly from the visuals.
With Tiger dressed with such swagger in his traditional wedding kurta, he pulls off a stunning solo dance in the beginning. His quick and almost jittery movements are precise to the beat.
Furthermore, his dances with actresses Ananya Panday and Tara Sutaria are useful in representing the theme of love.
Tiger's quick body movement around Ananya and Tara exemplifies his confidence and interest in them.
Particularly, in the chorus, we realise how the movement of the arms is the main notable dance of the song.
Watch Mumbai Dilli Di Kudiyaan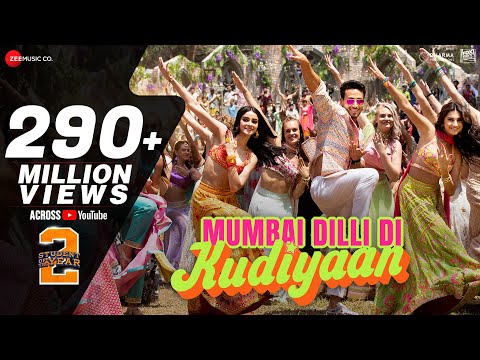 The Hook Up Song – Student of the Year 2 (2019)
In what is possibly the most popular song from the film Student of the Year 2 (2019), 'The Hook Up Song' is the catchiest of the bunch.
Witnessing two popular actors like Tiger Shroff and Alia Bhatt from the new Bollywood era makes this song truly memorable.
Through sharing intense chemistry on screen, we see how Tiger adapts to dancing with a female.
Furthermore, their dance routine is quite a simplistic routine for any Bollywood music fan to replicate themselves. The backdrop of colourful dancers also implies it's a dance for everyone to try.
Although, Tiger showcases his own small segments of freestyle dancing where he displays his true talents.
A few jiggles of the arms and precise footwork in the routine creates an attractive on-screen visual.
Music composers Vishal Dadlani and Shekhar Ravjiani construct this captivating musical piece, making this one of Tiger's best dance songs.
Avid Bollywood listener Natasha from Birmingham chats exclusively with DESIblitz about why she admires Tiger Shroff and the song. She said:
"I'm so glad they brought back Alia to work with Tiger for such a great song. Their wonderful looks are really admirable to watch and makes this such a hit!
"Tiger is a master when he's in the groove, yet he's so effortless in his dance.
"But it's definitely one of the hottest songs in Bollywood right now!"
Watch The Hook Up Song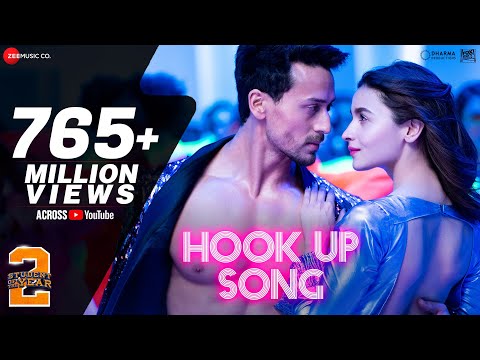 The Jawaani Song – Student of the Year 2 (2019)
'The Jawaani Song' (2019) is a dazzling dance number that is enjoyable to watch as well as listen to.
Composers Vishal and Shekhar create their own contemporary twist of the classic 'Yeh Jawaani Hai Deewani' from Jawani Diwani (1972).
The choreography of the song is not as difficult as you think it is, but Tiger certainly creates a spark.
The quick circular motion of the legs and the flick of the arms is satisfying to the eyes. Furthermore, the vibrant colours of the backing dancers make the main actors stand out more.
Besides, a small breakdance routine by Tiger Shroff during the song is not to be missed.
Dancing with such elegance and determination he steals the show off the rest of the dancers.
Watch The Jawaani Song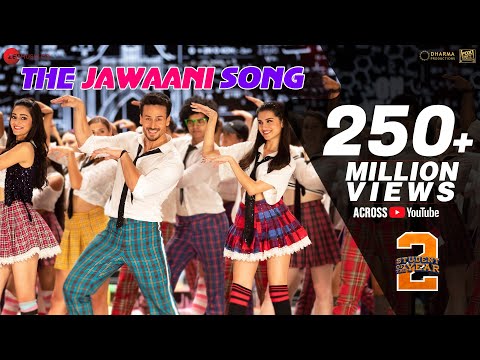 Jai Jai Shivshankar – War (2019)
A colourful dance track like 'Jai Jai Shivshankar' (2019) sees Tiger elevate his moves to an elite level.
Facing the competition of the dancing extraordinaire Hrithik Roshan, Tiger explodes into a league of his own in his moves.
The start of the song allows Tiger to take centre stage by dancing on a huge drum, in which he improvises a 'tap-dance' like routine.
Furthermore, he demonstrates his fitness and acrobatic abilities by performing stunt jumps down some stairs.
Also, his classy yet rapid leg movements in the chorus are admirable to watch, as he joins Hrithik in a captivating sequence.
Additionally, the pair endure in a brilliant dance off towards the end of the song, exciting the crowds surrounding them.
Watch Jai Jai Shivshankar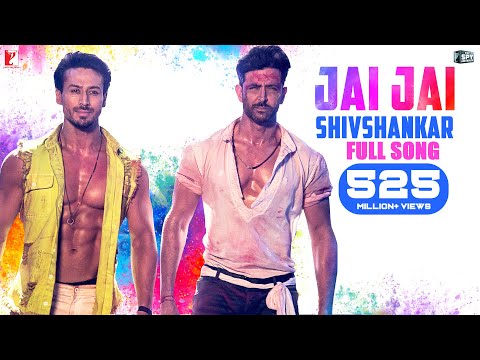 I Am A Disco Dancer 2.0 (2020)
Tiger Shroff surprisingly appeared in the sizzling recreation of the classic 'I Am A Disco Dancer' from Disco Dancer (1982).
Music directors and brothers Salim and Sulaiman Merchant take the original song and drastically change it into a dance/electronica composition.
Through adding his own modern punch to the song, Tiger dances in glorious fashion.
Displaying his abs and taking the routine into his stride, his backing dancers create a stunning backdrop.
Also, the classic swing of the arms and striking the classic disco pose creates a memorable music video.
Also, the kicking of Tiger's legs and his gyrating hips shows his versatility in his moves.
Watch I Am A Disco Dancer 2.0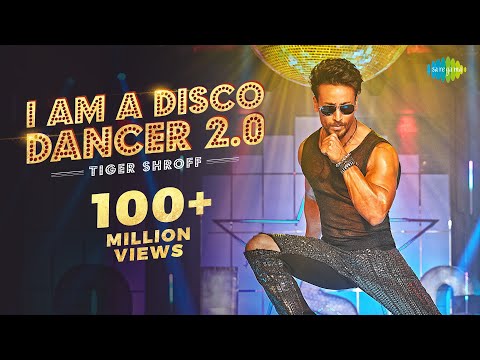 Other fantastic tracks that didn't make the list include 'Beparwah' (Munna Michael: 2017), 'Bhankas' and 'Dus Bahane 2.0' (Baaghi 3: 2020).
As Tiger Shroff remains fairly new to the Bollywood industry, he has made his mark in terms of dancing ability.
We can certainly hope he makes more great dance songs to excite Bollywood movie fans!