"We thought we'd depict happiness and joy in a different way."
Raghav is a pioneer in the world of Asian music, and one of the first to make a legitimate breakthrough into the mainstream.
In the mid-2000s, his singles, such as 'So Confused' and 'Angel Eyes', consistently broke into the UK Top 10 charts.
The Canadian singer is now back with a new track, 'Until The Sun Comes Up'.
It features American hip hop star Nelly, and son of Bollywood royalty, Abhishek Bachchan.
Raghav speaks to DESIblitz about his storied music career and his latest record.
How were you influenced musically by your childhood?
"Great question! My parents were listening to old Bollywood stuff. Dad would occasionally listen to Harry Belafontaine downstairs.
"My sister was listening to Madonna. And I was listening to Michael Jackson.
"Those were the four rooms of the house. Somewhere in the hallway in the middle of that house, is the amalgamation of my sound.
"That is the essence of every record that I make."
How did studying at music school in Liverpool help your career?
"I don't think I learned anything in Liverpool that helped my actual art.
"I realised I had so much to learn. So much to figure out. So much to be.
"The biggest thing that happened to me when I came to England: I no longer had to be ashamed of having South Asian heritage, and incorporating it into my music.
"The minute I landed here, all my cousins wanted to watch Goodness Gracious Me.
"People were going out to Indian restaurants. Going to things in the West End that had an Asian influence.
"That never happened in Canada. I was blown away. We were cool."
What was it like to have your first single, 'So Confused', break into the UK top 10?
"I couldn't believe that [that I was] shooting a video, and it all of a sudden being on the chart. It was a surreal experience.
"When I did Top of the Pops for the first time, that was an emotional day for me.
"Then to do it again and again, it was a magical, magical, time."
Tell us about your album, Storyteller.
"I love that album. We really tried to create that musical journey that started in the hallway of my home, and turned it into a record.
"There's so much musicality we wanted to capture in it.
"We went a few inches deep and a mile wide. That to me is what an album should be about."
What inspired 'Angel Eyes'?
"I had originally written a Hindi song over [Sly and Robbie's 'Murder She Wrote' rhythm]. I saw the way people reacted to the clash of the Hindi with the rhythm.
"The label begged me: 'Take out the Hindi bit in the middle. There's no need for it.'
"And we left it in to say, it's going to stand for what this scene is about at the moment.
"It went to number seven in the chart. In a week when Elvis, and the Rolling Stones, and Eminem, and Beyonce, were all doing re-releases, and had new singles out."
Watch the video to 'Until The Sun Comes Up' here: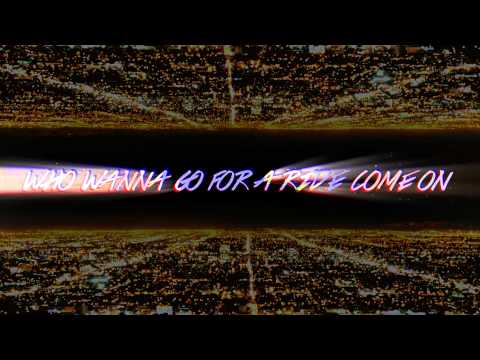 What was it like working on your Bollywood tracks with AR Rahman?
"At the very beginning of my career, everyone always asked: 'Who do you want to work with?'
"Every answer would always be 'AR Rahman'. So that was a dream come true.
"We've never worked together digitally. We're always in the same room.
"I think he's the most talented walking musician on the planet.
"He has the ability to be intricately complicated by keeping it so simple."
And now you have released your single, 'Until the Sun Comes Up'…
"Unabashedly a pop record. I call it a third pop, a third Bollywood, and a third country and western.
"When I look at the hip hop-country fusion in it, that's a genre that Nelly invented. So I had to ask Nelly to be on it.
"I think this is one of the best verses that he has done in a long time.
"Abhishek Bachchan, his formative years, musically, were in the United States. He studied in Boston. He's a big hip hop guy.
"What he does on this record is superb. It remains pop, it remains a great rap verse, while still being Bollywood-friendly.
"It's the first single in Canadian history to break the Top 40, and to be played on the radio, with Hindi lyrics in it.
"That's never happened before. We did that 10 years ago in the UK, with 'Can't get enough'."
What was the idea behind the video?
"We thought we'd depict happiness and joy in a different way.
"I think what's underreported is that a billion people on this planet have electricity.
"So we decided, when I had a show in Africa, in Tanzania, we would take 325 solar lights, distribute them to an area with very little access to electricity, and tape their reaction and the feeling that we had doing it.
"Because for many of these people, they have light for the first time in their lives at night."
'Until The Sun Comes Up' is a great upbeat track to add to your playlist this summer.
Whether you are having a Desi family do with relatives, pre-drinking before a night out, or just singing while jumping up and down on your bed, you will love the infectious sound of this summer anthem.