"This ['Laila Teri Le Legi'] is a great escape, it is a great song to dance to."
Sunny Leone porn star turned Bollywood actress has turned heads yet again in a new item song for Sanjay Gupta's, Shootout At Wadala. The item number, titled 'Laila Teri Le Legi', is already gaining rapid hits online and is set to make Sunny the woman of the moment.
Interestingly, the song is one of three big item numbers to be shot for the film. Priyanka Chopra has also shot a dance number, 'Babli Badmaash', as well as Sophie Choudry's 'Aala Re Aala.'
Item numbers are now seen as a necessary addition to any upcoming Bollywood film as they are sure to rank highly at the box office. The music launch for the film turned out to be a show stopper, with Sunny dancing away in a desi number with Tusshar Kapoor.
She later tweeted: "Just had the most amazing night. Absolutely craziness and all the fans that came out, you ROCK! My song 'Laila' from SAW is out 4 you all to hear."
Sunny also taught fellow actor, Tusshar Kapoor how to dance during the making of the song. Kapoor has been a great moral support for Sunny, who has faced a lot of bad press in India recently over her past.
Sunny is an Indo-Canadian porn star turned actress. She began her career in the porn film industry in 2002, where she signed with Penthouse magazine in California. She received much recognition as a female performer on film and won several awards. In 2009, she opened her own production company called Sunlust Pictures. Here she began writing and directing her own adult movies.
She arrived onto mainstream screens when she appeared on Indian reality show Bigg Boss. In a controversial move, Sunny kept her adult filmography quiet with the other contestants, claiming she was a model and a TV actress. It was during her stay that she was approached by director Mahesh Bhatt who offered her the lead role in Jism 2. The film, released in 2012, was Sunny's debut into Bollywood. She played a heart-broken porn star.
Shootout at Wadala is her second venture, which is rumoured to become a cameo. She is also set to star as the lead in Ekta Kapoor's horror, Ragini MMS 2. Kapoor is also the producer of Shootout at Wadala. Sunny seems to on the road to success with more and more Bollywood directors taking her seriously.
Speaking of her item number, Sunny said: "Never in a million years did I think of being here and have a chance to make something like this."
"As a little girl, you always watch all these Bollywood movies with beautiful women dancing and singing. This ['Laila Teri Le Legi'] is a great escape, it is a great song to dance to," she added.
Here's the sizzling Sunny Leone item number from Shootout at Wadala: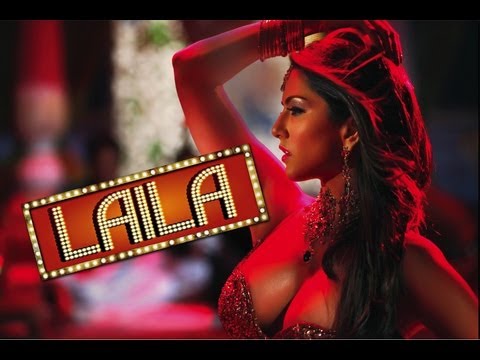 Sunny was also keen to show her gratitude to director Sanjay Gupta and the film's producer Ekta Kapoor:
"I am really thankful. I am thanking my lucky stars, God, Ekta and Sanjay for being so patient with me," she said.
Gupta was also full of praise for the actress: "She was a thorough professional and has danced well in the song. It looks great."
Speaking about the musical number, Gupta added:
"This song is not a quintessential item song. In fact, I think it's derogatory to term a song an item number. 'Laila' is extremely crucial to the film and the twists and turns in the storyline. Back in the day, there used to be a dancer at the Congress House in south Mumbai. Sunny's character is based on her."
The ambitious project is a prequel to Shootout At Lokhandwala (2007). Director Sanjay Gupta is well-known in Bollywood for his dark thrillers. The movie is a Bollywood crime drama based on Hussain Zaidi's book, Dongri to Dubai: Six Decades of the Mumbai Mafia.
John Abraham will play the leading role. Anil Kapoor, Kangna Ranaut, Tusshar Kapoor and Sonu Sood also star.
"The entire film is based on real-life incidents that happened in the '70s and '80s. Certain things have been fictionalised and dramatised for cinematic effects. However, the movie deals with the reason behind the first big police encounter and why the Mumbai police decided to kill and not catch gangsters."
The film will follow the first ever encounter of gangster Manya Surve (played by Abraham) by Mumbai police. Surve was shot dead at Wadala, Mumbai in 1982. Don Dawood Ibrahim will also be picturised on screen, played by Sonu Sood.
The film sees music from Anu Malik, Anand Raj Anand and Mustafa Zahid, and is expected to release on May 1, 2013.
Loading ...