"My mother is a Punjabi, and my father is a Greek."
With news that the makers of Bigg Boss 12 are going to up the quotient when it comes to spice and masala in the show, rumours are that adult movie star, Shanti Dynamite, will be a contestant this season.
If the gossip is true, then the controversial reality show hosted by Bollywood star, Salman Khan, will be allowing the next porn star into the house since Sunny Leone.
Shanti Dynamite who's real name is Sofiya Vasileiadou moved to India from the UK with the prospect of a Bollywood debut in a movie called Chalo Doctor Doctor Khelein, in which she did an item number in 2013.
She then stayed on in India to seek further opportunities.
She was born on June 1, 1991, in Kampala, Uganda, Africa, to a Punjabi mother and Greek father.
Telling DESiblitz about her parents she said:
"My mother is a Punjabi, and my father is a Greek. My mother's father was from Jalandhar and was taken to Uganda by the British government when they were taking Indians to work in Africa, to develop the railway lines and to work in the coal mines."
Her adult industry career started when she was as a teenager as a topless glamour model in the UK-based show Hotel Voyeur.
Shanti Dynamite then made appearances on popular XXX adult shows in the UK such as Babestation, Red Light Central TV and Storm Babe TV.
To build her fanbase for South Asians she went onto Masti Chat.
Speaking to DESIblitz about her choice of career, she said:
"I am a performer first and I don't find anything wrong with being part of the entertainment world through whichever way I seem right."
Talking of the impact she had appearing on the adult channels she told DESIblitz:
"Because I was the only Punjabi girl to ever grace these channels. So it made such a big impact not just to the Asian community but to all the English guys who always wanted to see a Punjabi girl half naked."
She was also named one of top 50 Sexiest Women of Asia and appeared on the cover of Playboy.
After moving to India, Shanti started a production company called Desi Dynamite Productions which produces Indian adult pop music videos, sex education programmes and shows to raise awareness of AIDS.
Often compared to Sunny Leone who successfully moved into Bollywood from her porn career, Shanti became the talk of the B-town when she appeared in the song for the movie Chal Doctor Doctor Khelein in 2015.
Shanti is said to be part of two adult-orientated Indian film projects, Love in Dubai, in the role of Zoya, and Savita Barbie 3D.
When the song Baby Doll from Ragini MMS 2 came out, Shanti hit the news accusing Sunny Leone of copying her moves in the video.
Shanti also released a music video called Dance Trance in 2016 which was shot in a London dungeon and with Shanti appearing caged and chained.
In 2014, Shanti Dynamite was rumoured to be part of Bigg Boss 8, but this did not happen. Evicted Bigg Boss contestant, Soni Singh talking about Shanti possibly entering the house said in an interview:
"As long as she [Shanti] doesn't promote pornography in the show, it is fine. If we get to know about the life she lives and the kind of person she is in real life, it is okay."
But now in 2018, we know it is no longer the same sheepish attitude from the producers of the show who want to increase TRP's using as many angles as possible when it comes to contestants for Bigg Boss 12.
DESIblitz interviewed her and chatted with her about her ambitions in India and to earn more about her life.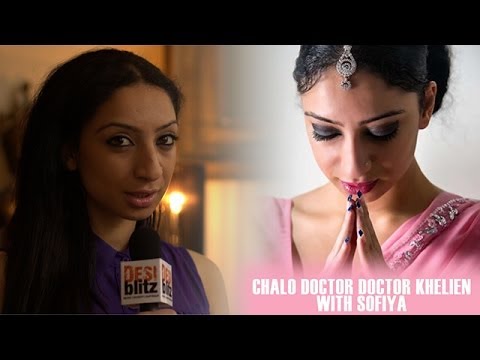 Hosted by Salman Khan, Big Boss 12 is said to have more controversy with the introduction of more adult industry stars and the new format of allowing participants to enter the house with partners.
Therefore, with this news of Shanti Dynamite possibly being part of Bigg Boss 12, it looks like the makers of the show want to enhance the drama and to titillate audiences with yet another adult star in the house.
But the question also arises who will Shanti Dynamite's partner?
In addition to there are rumours that Katrina Kaif could be co-hosting Bigg Boss 12 with Salman Khan.
So, excitement is in the air to see which contestants are going to be entering the Bigg Boss house for season 12 and if Shanti Dynamite will definitely be one this time around.
In the meantime, here are some more photos of Shanti Dynamite.