"Bang Bang is a fantastic visual extravaganza. It's an adventure film, it's an action rom-com."
Bang Bang is an action thriller which is a remake of the Hollywood film Knight and Day (2010) and has the superstars Hrithik Roshan and Katrina Kaif to replace Tom Cruise and Cameron Diaz respectively.
The story stems from the encounter of a bank receptionist Harleen with the charming yet mysterious Rajveer. What consequences is a flood of discarded planes, car chases, shoot-outs, bombing raids and a global turmoil. In between all this, can Harleen trust Rajveer of being the good guy?
Hrithik Roshan, the 'Greek God of Bollywood' is making a return to Bollywood after his brain surgery, divorce and Krrish 3. This time he looks hotter and leaner than ever.
Earlier rumours were suggesting that director Siddharth Anand, planned to make Bang Bang with Shahid Kapoor, however Shahid wanted to avoid comparisons with the Hollywood star Tom Cruise.
Hrithik was then confirmed to play the lead role in September 2012 and started working on the film immediately after wrapping up Krrish 3.
Speaking about the film during his Krrish 3 promotions, Hrithik said: "Bang Bang is a fantastic visual extravaganza. It's an adventure film, it's an action rom-com. The last time that I did this kind of film was close to something like Dhoom 2. So I'm very excited to get back into that same zone."
Katrina Kaif meanwhile captivated everyone's attention in Dhoom 3, with her unblemished dance moves and aerobatics.
However, Katrina looks even more promising in Bang Bang which is also her big solo heroine release after a long gap. From the trailers it's evident that Katrina is looking sizzling hot and is also doing heroic stunts in the film.
Having witnessed their great chemistry in Zindagi Na Milegi Dobara (2011), Hrithik and Katrina are hands down the best looking couple in Bollywood.
Bang Bang is their second film together and the way they both share the on-screen chemistry, one can assume watching many more films with this lead pair in the future.
Fox Star Studios has produced Bang Bang for a massive budget of Rs. 140 crore. The film brags of some stunts never seen before in Bollywood and the money spent on it seems to be defensible as no one can stop talking about it.
Hrithik and Katrina, both have implemented the stunt sequences with style and perfection. The filmmakers roped in Andy Armstrong (Hollywood action director of The Amazing Spider-Man 2) to design these tremendous, dangerous stunts.
The action sequences swank of Hrithik speeding an F1 car, water-skiing while tied to a sea-plane, and doing flying stunts.
Hrithik Roshan also suffered a harsh head injury while filming Bang Bang and underwent a brain surgery to remove a clot. But Hrithik admits that he loves extreme stunts and yearned to be back on the set as soon as he could:
"I love the adrenaline rush. I'm an extreme guy and I love doing the action myself. It gives me a high. I have never shot such action sequences in my life – it is definitely a first in Bollywood and I thoroughly enjoyed doing them."
Director Siddharth Anand's debut Salaam Namaste was one of the biggest hits of 2005, this was then followed by his average projects Ta Ra Rum Pum (2007), Bachna Ae Haseeno (2008) and the flop Anjaana Anjaani.
Everyone's eyes are now on Siddharth and his film Bang Bang and how well has Knight and Day been remade in Bollywood.
Vishal–Shekhar's music along with Hrithik and Katrina's exciting dance moves is simply unavoidable. However, the Bang Bang album is unadventurous in a way that the composers Vishal-Shekhar give us five tracks that lack freshness.
Though the songs are foot-tapping and have great singers to aid, the songs lack to make a lasting impression.
The film is said to be the first Bollywood movie to be shot in Abu Dhabi, which for long had been eclipsed by the more popular, Dubai. The film has also been shot at various locations like Thailand, Greece, India, and Czech Republic.
Hrithik charged INR 30 crore for the film which was the highest amount any actor in Bollywood had charged up front till that date.
Interestingly, Hrithik has taken on the film promotions himself by challenging almost all of his colleagues in the Bollywood industry with the very famous 'Bang Bang Dares'. Hrithik apparently thought up a simple but 'only one of its kind strategy' to promote his upcoming film.
Borrowing the idea from the popular Ice Bucket Challenge, he came up with the dare-to-do game to his Bollywood buddies Aamir, Shahrukh, Salman, Nargis Fakhri, Sonam Kapoor, Ranveer Singh, Farhan Akhtar, Priyanka Chopra, Dino Morea, Uday Chopra, and Dabboo Ratnani on Twitter.
Hrithik dared them to post videos of themselves doing a particular task and adding #bangbangdare to it. Hrithik even dared the smokers asking them not to smoke for 3 days.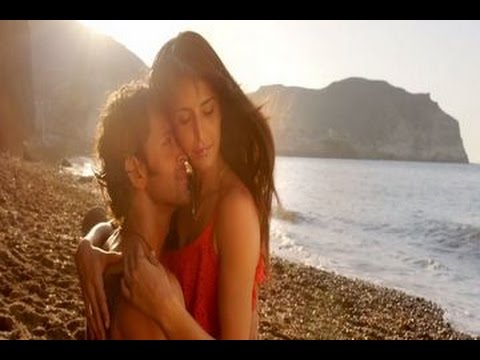 If anything is clear from the trailer, the film is going to be an explosive ride filled with action and excitement. Both Katrina and Hrithik have performed some daredevil stunts in the film.
They are doing action in air, water as well as on land. The action and stunts in the promo can give any big budget Hollywood film a run for their money.
Bang Bang promises edge of the seat thrill and adrenaline rushing action. Expect explosions and mayhem that can only aptly be termed as Bang Bang. The film releases from October 2nd, 2014.