"All these small intricate details add an element of strategy and depth to the game."
Despite its simple premise, there is a lot more complexity to football simulators that the genre is often given credit for.
With an avid fan base possessing a well-founded knowledge of the sport itself, there is more pressure than ever for developers to balance entertainment and authenticity.
This is something the beloved Pro Evolution Soccer (PES) series understands well.
It is constantly improving its more granular elements to closer replicate the feel of the sport, while keeping the foundations of its gameplay as solid as ever.
This design philosophy is carried through to PES 2016, utilising the reliable Fox engine once again and making a few visual tweaks to ensure it runs like a well-oiled machine, such as lighting effects, character animation and textures.
This high quality presentation is also packaged with a very intuitive menu interface.
All options are presented clearly with no obscure tabs, laying all the right tools visibly on the table to help with the preliminary strategy.
During the game plan stage before each match, you are given the options to alter the spacing of each team member. For instance, how aggressive or defensive the fellow Ai members behave, and how they respond when the team is in possession of the ball.
To further replicate the feel of the sport, PES 2016 also provides individual player of each team with their own statistics for more flexibility.
This takes into account the individual's physical frame, height and play style, which in turn affects their performance in-game.
You can also swap out each team member as a means to counter pick against the opposite team, taking advantage of the Ai's team layout.
The inclusion of all these small intricate details adds an element of strategy and depth to the game, while also maintaining accessibility for players of varying skill levels.
The result of tinkering with strategies comes out with alacrity when setting foot on the pitch.
The Ai of fellow team members are very responsive, reacting to the actions of the player with a degree of intelligence and co-ordination that resembles the pace of the real-life game itself.
PES 2016 also includes the much touted collision system as a new feature, making each tackle and pass feel more organic rather than a flip of the coin.
The collision system takes into account the position and movement of each player, as well as the velocity of the ball's movement. This will determine the success of passes, jostling, and if a slide tackle will connect.
The controls are very intuitive while being surprisingly simple and user friendly. While players can execute complicated foot movements to throw opponents off-kilter, basic passes and shots are enough to still be very effective, ensuring beginner players don't lose out.
Generally, the player can get by with simple pacing, positioning and awareness of where the opponent and team Ai members are positioned, which makes for effective passing and dribbling.
Provided that the player doesn't overreach too often, a solid strategy and good spacing will still put you in good standing.
You can also alter your game plan during each match, which can help either turn the tide with a much needed offence or to reel your players back when more defensive measures are required.
While the gameplay is generally as tight as a drum, the game does have a few minor problems.
Slide tackling rules seem to be given a significant amount of leeway. Provided that the player's foot connects with the ball, any tackle – no matter how grievous they are to opposing players – will rarely be considered a foul.
The characters' models, while rendered and animated fairly well, can sometimes enter uncanny valley. This is most notable when a sheen of sweat makes each of them look like waxen figures.
Goalkeeper Ai can also be too eager to catch the ball, and while honing in on the ball they can more often than not leave wide open gaps, allowing for frequent set ups to take advantage of the Ai.
You can watch the trailer for PES 2016 here: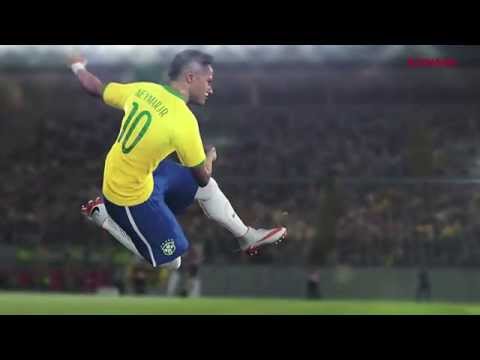 Despite a few shortcomings, PES 2016 continues the tradition of solid gameplay, balancing involved game mechanics and attempts at realism, with accessibility and a low entry barrier, widening the appeal for both casual and hardcore gamers alike.