Some of the biggest names in Bhangra and Brit-Asian media got together to put on a special show – Night of Stars for Cancer Research.
Organised by hit Bhangra artist Jassi Sidhu, the night literally glittered with the stars of Bhangra performing on stage.
The show was held on 27th March 2009 at the Second City Suite in Birmingham, UK. The show was hosted by presenters, Adil Ray and Ameet Chana of the BBC Asian Network radio station.
The line-up for the night included the following acts, Malkit Singh, Hunterz, H Dhami, Rishi Rich, Des-C, Metz 'N' Trix, Shin of DCS, Jaz Dhami, Veronica, Mumzy, Punjabi By Nature, DJ Vix, Silinder Pardesi, Taz, DJ's Rax 'n' Roly, Gurcharan Mall, Daljit Mattu, Dj Krash, Dj Pinkz, Dev Dhillon, Titchy B and of course Jassi Sidhu plus many many more.
All the acts that participated in the event by performing or being present for this special cause. Giving Jassi Sidhu full support for the initiative to organise such a great fund-raising concert.
The evening was a great success with everyone feeling the buzz of the night and happy to contribute to the event and its cause.
The audience had close-up views of the stars loving every act. They cheered, danced and joined in with the music of the night.
Every artist performing, lit up the stage with songs identifying their slice of the Bhangra and Brit-Asian music industry.
DESIblitz.com attended the Night of Stars event and spoke to some of the stars, who were all great to talk to on this busy night of music and performances. We also got the chance to ask some questions of them that not everyone usually does!
You can watch and hear what they said in the exclusive DESIblitz videos below.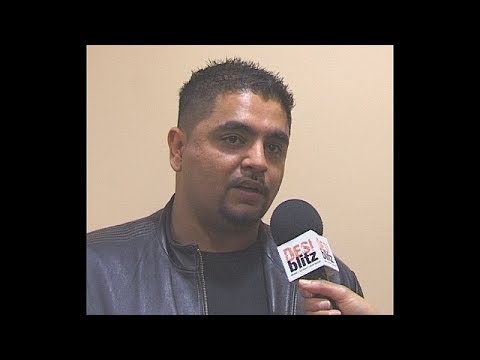 We also captured the night in photography with photos, especially taken by DESIblitz photographer Naresh Sandhu. If you were there on the night see if you can spot yourself in our photo gallery below!

[Not a valid template]

We congratulate Jassi Sidhu for his efforts to organise and run the event on the night and without doubt, the stars who made it and everyone who attended the night to raise funds for Cancer Research UK.

We hope more events like these will be organised to show the support and solidarity of Bhangra and South Asian music artists and media for good causes.