she was fantastic to work with and very professional
The gorgeous Freida Pinto from Slumdog Millionaire added the heat to Dal Hothi's music video, 'I Promise You.' The sexy star appears as the love interest of Canadian born Dal, in the video of his song, which was shot in Mumbai, India.
Daljit Hothi also was known as DJ Dilvog, is from Surrey, British Columbia, Canada. He has been in the desi music scene for many years and has a non-stop passion for music. He is well known for producing songs that mix Punjabi or Hindi with English lyrics. He is also a broadcaster and presenter on radio.
The first real debut by Dal Hothi was around 1990, when he produced a remake of the Bollywood classic song, 'Kabhi Kabhie,' originally sung by Mukesh and Lata Mangeshkar. His version of the song was 'Always, Always' which was a cross-over track with a mix of Hindi and English lyrics. It caught the attention of audiences worldwide, especially in the USA and UK. The song from his album 'Beat the Rap,' had a lot of airplay on radio and on TV.
Hothi is the first desi Canadian artist to have music videos and live Performances on Canada's national television music station 'Much Music', have songs on Top 40 Canadian radio stations, win the regional and the Canadian national radio live competition and be voted by world renown musicians and U.S.A. Musician Magazine as one of the top 10 best North American unsigned artists for his song 'Hai Rubah.'
Live performances by Dal exceed 2000 shows around the globe, especially in the UK, India, USA and Canada. He has performed at over 350 college and university shows, and over 300 pre-school kids shows. Some of his key performances include the Royalty Command Performance for Prince Charles in the UK, Canada Day Celebrations in Vancouver Canada, Hard Rock Café Toronto, Opera House Toronto, Vancouver Folk Festival, Calgary Folk Festival, Delhi India, Seattle Folk Festival and Oregon County Fair.
Dal spent over three months in India whilst shooting the sexy 'I Promise You' video featuring Freida Pinto. DESIblitz caught up with Dal and wanted to know more about his hot rendezvous with the delightful Freida Pinto and how the video shoot happened. Watch the video interview below and you can find out how hot it really got!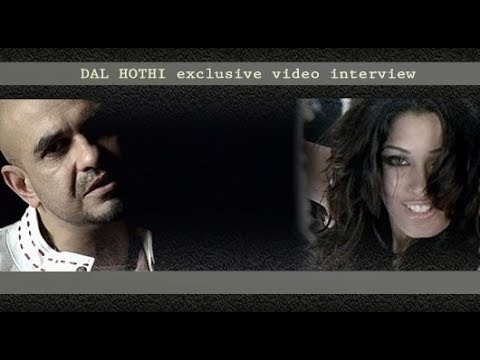 When asked how it was like to work with Freida Pinto, Dal said "she was fantastic to work with and very professional and we had some good time on the set."
There are a number of videos that Dal had made including this unique one featuring Freida Pinto. These include, Funhouse, Hai Rubah, Oh Ay Jo, and Always Always.
During his shows, Dal has performed with many desi and non-desi artists around the world. These include artists such as Jazzy B, Taz, The Sahotas, Sukshinder Shinda, Nickleback, Hari Haran, Harbhajan Mann, Maestro Fresh West, Mae Moore, David Lindley, Dubmatique, Colin James, 54-40, Sue Medley, Chantal Kreviazuk, Matthew Good Band and many others.
Dal Hothi aims to continue working hard and producing his music which he feels today has a bigger place in the world thanks to the Internet and unique coverage of his talents by the likes of DESIblitz.com! He said his core ambition is to "write music and play music that I love and hope that other people enjoy it and love it as much as I do."
We wish Dal all the best on his musical journey and hope he will be back with more sizzling videos for us to share with you!