"I said, 'What have you done?' Meet bros said to me that 'We made the composition'."
The debate over who produced the 2014 smash hit 'Baby Doll' was resurrected on Suzi Mann's Official Asian Download Chart Show on the BBC Asian Network on Saturday 3rd January 2015.
The controversy has been simmering since 'Baby Doll' was released. The Meet Bros were credited as the song's producers in the official credits.
Zeus believed that his production had not been acknowledged. At the time, he used social media to express his disappointment.
Suzi replayed clips from interviews involving Dr Zeus and Kanika Kapoor from The Official Asian Download Chart of the Year Show, originally aired on Saturday 27th December 2015.
Both Dr Zeus and Kanika Kapoor were interviewed, one after the other, to speak about the success of their respective tracks.
'Mitran De Boot' which was produced by Zeus, came 2nd in the End of Year Chart. 'Baby Doll', for which Kanika Kapoor provided the vocals, finished in 1st place.
When Suzi questioned Zeus about the production of 'Baby Doll', he explained his version of events.
Zeus said: "I was asked to do this 'Baby Doll' song. It was originally called 'Barbie Doll'. But they had to change it due to copyrights at the last minute. I recorded all the vocals in my studio with Kanika. I produced that whole song.
"And it was a case of the Meet Brothers turned around to me and said, 'We're the producers of this song.' I said, 'What have you done?' Meet bros said to me that 'We made the composition'."
Zeus lamented the differences that he saw in working practises between the UK and Indian music industries. In Indian law, he said, the composer of the song is credited as the producer. He said: "These are the politics I have to deal with in India."
However, Zeus focussed on the positives. "I've still got to appreciate what has happened for me in this whole 'Baby Doll' and 'Lovely' scenario. Hopefully, I feel, I'm making an impact in Bollywood, touch wood. I have loads of tracks that are just me and I have some big backers out there."
When Kanika was asked about the situation, she refuted Zeus's claims about producing 'Baby Doll'. She said: "I actually don't know what you're talking about. No I don't think so. That's not the right thing to say.
"The track was written, composed, and produced for me, in the Meet Brothers studio, in Mumbai, India."
She added: "It was written by Kumar and it was done in front of me. If they took some help on music production from Zeus, then that's between them two. It was certainly not produced by Zeus. No, no."
Kanika continued:
"You cannot credit somebody for the wrong thing. It was composed. The song, the melody. Credit firstly goes to Kumar who wrote the song. What made the song was the lyrics. The composition was done by Meet Brothers in front of me. We do respect Dr Zeus."
Suzi Mann asked Kanika if she would be working with Dr Zeus again in the future. Kanika responded: "We have some tracks coming. He's very busy with his work and I'm also busy with my work. But I'm sure something is coming. I'm sure we will work together again soon."
After the show, a row broke out on twitter between Kanika Kapoor and Zeus. Kanika attacked Zeus on twitter. Most of her tweets have since been deleted. One of these included the following:
Dr Zeus responded with the following tweet:
This ignited a twitter war between keyboard warriors on both sides of the argument. Zeus was supported by the likes of Roach Killa and Fateh, and YouTuber Jus Reign. Their messages have since been deleted.
The following message epitomised the feeling of many fans of Zeus:
Whilst fans of Kanika supported her with messages similar to the following:
The situation that Kanika and Zeus find themselves in is far removed from their previously flourishing relationship.
Kanika Kapoor was first brought into the limelight in 2012 after collaborating with Zeus on 'Jugni Ji' (which was previously performed by Arif Lohar and Meesha on Coke Studio Season 3).
In an interview with the Times of India in May 2014, she conceded that it was because of the success of 'Jugni Ji' that she was given the opportunity to sing 'Baby Doll'.
Kanika and Zeus looked like an unstoppable duo in 2014. 'Baby Doll' from the film Ragini MMS 2, which features Sunny Leone in the lead role raised their profile to a new notch.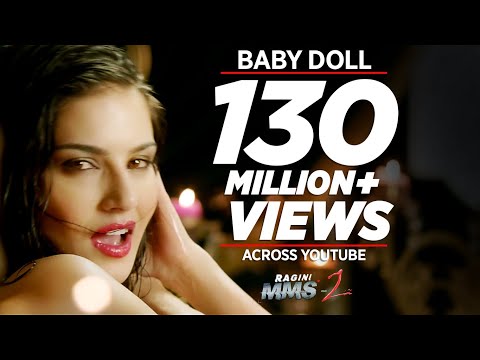 As well as being the most downloaded Asian track in the UK in 2014, 'Baby Doll' was awarded the 'Number One Song of the Year' at the Mirchi Music Awards. In addition, she earned individual honours at the Stardust Awards for 'Best Female Singer'.
Then in 2014, the dynamic duo collaborated again for 'Lovely' from Happy New Year featuring Deepika Padukone, which was also popular and highly acclaimed.
In a television interview, standing side by side, Kanika said that Zeus had treated her as a 'little sister'. However, in later interviews, she failed to mention Zeus and gave all credit to the Meet Brothers.
The tracks that they have collaborated on have undoubtedly been huge hits. For music fans and observers of the industry, the fallout is sad to see. Whether they work together again remains to be seen.