"With Bangla music, it's my turn to make it be a game changer."
Subir 'Master-D' Dev is a Canadian musician who has declared his aim to revolutionise the Bangla music scene.
After years as a member of desi hip-hop and RnB trio the Bilz and Kashif, Master-D has embarked upon a solo career.
Master-D's Bangla RnB single 'Aye Raat' ranked high on the BBC Asian Network's Official Asian Download Chart, and he has followed the track's success with an Urban Bangla single, 'Desi Chick'.
Master-D has also performed alongside Legendary Bangladeshi singer, Runa Laila, during her most recent Canadian tour.
In an exclusive Gupshup with DESIblitz, Master-D tells us more about his musical inspirations.
How did you get started in music?
"Being born in a Bengali family where art is an integral part of life and tradition, 'riyaz' (practice) every evening after homework was mandatory in my household.
"My mother taught me how to sing and play the harmonium. My attraction to the rhythmic intricacy of the tabla started after we immigrated to Canada.
"I was fortunate to have found a great Master, my Guruji, Dr. Narendre Verma, from whom I passionately learned the tabla for 10 years. He himself is a disciple of the great, late Ustad Allah Rakha Khan.
"After, in College, I got interested in the electric guitar and formed a band. But I found my calling one day when my best friend showed me a poem that she'd written.
"I heard melodies in my head as I read the poem and that's when I realised that this could be a song. However, I had no clue how to turn the music in my head into reality.
"But I kept trying and finally did manage to compose the song. Since then I developed a passion to compose more and more which brought my creativity to life."
Which artists and styles or genres have influenced you most?
"S.D Burman, R.D Burman and A.R Rehman have touched me with their amazing melodies and compositions. They inspire me a lot to make sure music should sound like masterpieces.
"Michael Jackson, R.Kelly, Timbaland are people who interest me because they just always bring something so fresh to the ear."
What inspiration do you take from your Bengali and South Asian background?
"When I have an idea in my head, I don't think that 'I'm going to make a Bengali track or a Punjabi track or Tamil track.'
"I just create what comes to my mind and then I decide what language I'd like the lyrics to be in. I don't believe that "the music should be of a such and such category" per say.
"For me, music is non-discriminatory. It is there for all to enjoy. And that's how I always make music."
Being from a creative city such as Montreal, what impact does this have on you as a musician?
"Montreal is great place to be. It's like a Paris of North America, with its Food, Fashion and Music. You have people of all walks of life here, each with their own story to tell and traditions to share.
"I was blessed to get to play and work with some really prominent artists and musicians of all backgrounds, be it Jazz, Folk, Classical and Urban. It has really allowed me to translate that into my music, creating a unique palette of sound."
How has your music been received in Montreal, Canada, and rest of the world?
"Aye Raat gained a lot of attention on BBC Asian Network and a few US and Canadian radio stations.
"Then when the 'Desi Chick' video released, Nadia Ali on BBC Asian Network got the exclusive and it became the "Track of the Week".
"The video then went on to be played on AVS TV, being the very first Bangla Urban video on a Bollywood show.
"So I'm really proud of how things are progressing and a lot of industry people from Bangladesh and India are noticing too.
"In Montreal, things are starting to pick up. I had the great opportunity to open up for the legendary Runa Laila in Montreal from creating a buzz with Aye Raat."
How would describe your music in five words?
Unprecedented, Soulful, Innovative, Goosebumps, and Powerful.
You have said: "Bengali music needed to be taken to the next level." How will this aspiration become a reality?
"My new album needs to drop! That's all I have to say. I've spent years in this industry shaping the North American sound and creating that Urban Desi scene with The Bilz & Kashif.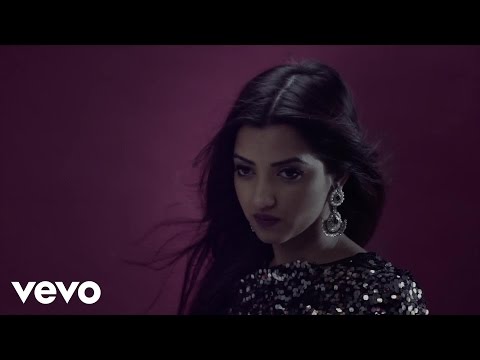 "So now, with Bangla music, it's my turn to make it be a game changer. I gave everyone a little taste of what's coming with 'Aye Raat' getting downloaded over 10,000 times.
"And now with the 'Desi Chick' video releasing, the word is getting out. It's going to be unlike anything else that's out there. And it'll raise the bar for anything that follows."
The release of Master-D's first solo album is expected later in 2015. If his previous single releases are anything to go by, music fans, especially those of Bangla music, should be very excited.