"There's a universal concept of family, everyone can relate"
Jason Wingard's Eaten By Lions is a hilarious comedy that offers a unique take on multicultural Britain.
Screened at the London Indian Film Festival (LIFF) 2018, the British film has proved a hit with viewers, winning the 'Audience Award for Best Film'.
What sets the film apart is its relatable humour and realistic depiction of modern-day life in the vibrant and diverse UK.
Boasting a plethora of actors including Antonio Aakeel, Asim Chaudhry and Darshan Jariwala, the side-splitting comedy tells the heart-warming story of half-brothers, Omar (Antonio Aakeel) and Pete (Jack Carroll) from Bradford, as they set off on a quest to find Omar's biological father.
DESIblitz had the chance to catch the film during a special screening as part of the Birmingham Indian Film Festival, along with a post-film Q&A with director Jason Wingard, lead actor Antonio Aakeel and producer Hannah Stevenson.
A Quirky Storyline
The film opens on a sombre note, as we are introduced to a distraught Omar sifting through memorabilia as he mourns the loss of his grandmother and primary carer (Stephanie Fayerman).
Consequently, the brothers are taken into care by Pete's aunt and uncle. The couple makes a surprisingly entertaining duo, with both husband and wife having hugely distinctive personality traits.
Whilst his brother has the luxury of having his own room, Omar is made to sleep in the cupboard below the stairs, derisively telling Jack: "I'm waiting for the owl to come to tell me that I got into Hogwarts."
Following this, an unsettled Omar develops a new goal in life – to find his father.
Knowing nothing other than his name and the fact that he lives in Blackpool, he hurriedly packs his bags and reluctantly allows his mischievous brother to join him, under the condition that he doesn't steal.
Shortly after arriving in Blackpool, Omar meets the spunky Amy (Sarah Hoare), who strikes up a conversation with him after he buys her an ice cream. The stark contrast in personality is made obvious through their awkward small talk and droll conversation.
She asks Omar: "Have you ever been to Paris?" He stiffly replies: "No, but I've been to Birmingham!"
The chemistry between the two lovebirds escalates throughout the film, particularly in more intimate scenes when the duo are on a date at Blackpool beach at night:
"We stole the scene with the fireworks," Wingard jokes, "the film was made on a very low budget. We heard there was a firework display on while we were shooting so we just decided to get shots of it for the film."
After a bizarre encounter with a clueless fortune teller (Tom Binns), the brothers find their way to Omar's father's home.
When the inseparable pair arrives at Omar's father's home for the first time, the scene flawlessly captures the essence of Asian family dynamics.
As they awkwardly sit on the sofa, they are met by dozens of unfamiliar faces from multiple generations, with close attention paid to every last detail, including a wide-eyed grandma sipping on her tea.
We get to know each family member, some in detail, others only scratching the surface. Some characters whose existence appear to be relatively futile are explained further in a conversation with Wingard.
For example, the only White member of the family, Kevin, who has very little to say throughout the film:
"He was actually the gardener. I wanted him there as I wanted a mix of culture."
Regarding the unusual film title, Wingard says: "We wanted the title to stick with people."
Although viewers and critics may dig deep in a desperate attempt to find a metaphor for the title Eaten by Lions, it is in fact self-explanatory.
Omar's mother and Jack's father were viciously eaten by lions on a day trip to the zoo. However, what would usually be considered a horrific form of death is made laughable in the context of the movie.
The movie, a spin-off of Wingard's short film, Going to Mecca, was originally to be given the same title. After some thought, he felt this may have been misleading so stuck with the standout name, Eaten by Lions.
An Impeccable Cast
Pete and Omar may be bonded by blood but they couldn't be more different in nature. Carroll – who first shot to fame after appearing on Britain's Got Talent – does an outstanding job as Pete.
His often-unscripted whimsical nonsense adds to the natural flow of the film.
Awkward silences are rare as he always has something to say even in the most uncomfortable of situations, particularly a scene where he draws a comparison between Gremlins and Muslims.
By contrast, Omar is more direct, serious and to the point. Appearing as the more sensitive of the two, he is often the butt of Pete's frivolous jokes. Regardless, Aakeel's performance is equally as impressive.
The Midlands' own Antonio Aakeel maintains an authentic Bradford accent throughout the film as he portrayed the role of Omar, stating that he did so by "listening to Zayn Malik interviews".
Omar's father, Irfan – People Just Do Nothing's Asim Chaudhry – plays the '18-year-old stuck in a 35-year old's body' role rather convincingly.
Although we are sometimes frustrated with his irresponsibility, we cannot help but admire Irfan, as we are shown that he, like Omar, is also a child at heart.
He treats Omar as a close friend, and we learn to admire his feeble attempts at making amends with his long-lost son.
Spectators are also graced by the presence of Johnny Vegas. We are introduced to his eccentric character as Amy's 'Uncle Ray' and proud owner of a run-down B&B.
His apathetic persona and ability to naively speak all on his mind contributes to his playful character, with viewers left with no choice but to develop a liking for him.
Aunty Ellen (Vicky Pepperdine) is related to Pete by blood, which she makes clear through her behaviour.
Whilst she showers Pete with unconditional love, she directs painfully ignorant yet amusing remarks towards a baffled, naïve Omar. Through her shamelessly uncomfortable comments, the viewer cannot help but let out childish giggles when she speaks.
Though Uncle Ken (Kevin Eldon) appears to follow suit, we soon come to the realisation that he is nothing more than a very simple man, desperate to keep the peace. He leads an incredibly dull and monotonous lifestyle, often playing the role of 'yes man' to his domineering wife.
Though mundane, his lifestyle is not without its quirks. Particularly in one scene where we catch him flicking through photos of plug sockets on his phone, leaving audiences roaring with laughter.
Producer Hannah Stevenson also speaks about the complex character of Parveen, Irfan's niece. Whilst with her family she maintains the coy Asian girl persona, she is, in fact, a boisterous and rebellious teen, who tries her best to seduce the clueless Jack:
"We wanted a strong female character in the film. We also wanted some contrasts as Pete was a nice guy."
As there were so many characters, there was little opportunity to get to know each of them on a more intimate level, also shifting the focus from the brothers.
Viewers perhaps could have benefitted from more character development. However, it could be argued that it's not vital for a light-hearted film like this one where the story takes the limelight.
Despite their obvious distinctions in physical appearance, spectators are made to appreciate the pair and their brotherly bond, destroying all racial and ethnic barriers.
Watch Trailer for Eaten by Lions here: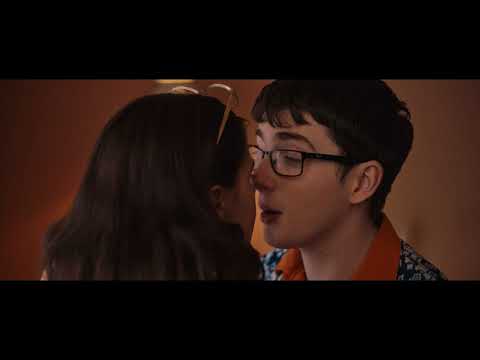 The entire film covers the highs and lows of family dynamics in a humorous and unconventional manner.
Eaten by Lions pulls on our heartstrings by connecting with all viewers. As Antonio says:
"There's a universal concept of family, everyone can relate."
A well-deserved winner of the 'Audience Award for Best Film' at LIFF 2018, Eaten By Lions was just one of the fantastically diverse films enjoyed at the annual festival across Birmingham, Manchester and London.
More info on the other films can be found on the LIFF website here.