"I think they [Jess and Jules] should've been too. I think that would've been great. We need a sequel."
Academy and BAFTA nominated actress, Keira Knightley has called for a possible Bend It Like Beckham (BILB) sequel.
Fans wished for an alternate ending of the British-Indian film, where Jesminder Bhamra (Parminder Nagra) and Jules (Keira Knightley) develop a romance.
The popular sports flick was directed, written and produced by Gurinder Chadha, who went on to direct Bride and Prejudice (2004).
The film also stars Bollywood legend, Anupam Kher and East is East star, Archie Panjabi.
BILB (2002) follows the British-Indian, Jesminder "Jess" Bhamra, who has a love for football, much to her family's dismay. They forbid her to play because she is a girl. But ultimately Jess defies them and continues with the sport.
Jules Paxton, a London native, also shares the same interest as Jess. But Jules conservative family disapprove of her playing sport because of her gender as well.
The two meet and successfully make it into the local team and develop another interest, Joe (Jonathan Rhys Meyers) the coach, which causes a rift in their friendship.
In a Q&A with Pride Source, the Pirates of the Carribean actress addresses the rumour of the original lesbian angle.
She joked: "I never read that version of the script! I mean, not as far as I know. But you might have information that I don't have.
"No, the only version of the script that I ever read was the one that we shot, so it was as it was."
Regardless of whether the rumour is true or not, the interviewer let Keira know about the LGBTQ+ fan's thoughts and is down for the sequel.
The interviewer stated: "A lot of people in the LGBTQ community wanted Jess and Jules to be a couple in the end."
She replied: "F*ck yeah! That would've been amazing. I think they should've been too. I think that would've been great. We need a sequel."
In the film, Jules' mother accuses her and Jess and of hiding a lesbian relationship but what if it turned out to be true?
The topic got widespread on Twitter too, with many sharing their thoughts:
bend it like beckham was a lesbian film fight me

— ???? ? #????????????? (@blusheyanan) September 22, 2018
bend it like beckham was so lesbian and yet not actually lesbian . where's the reboot

— ? (@awakemp4) September 21, 2018
keira knightley is portraying a bisexual french writer and now wants her character from bend it like beckham to be a lesbian i love (1) woman

— luci. ? (@nightrunnerrs) September 21, 2018
BILB became a hit as it grossed £58.7 million at the box office on a budget of £3.7 million.
In the US, the film grossed $32 million (approx £24 million), thus becoming the highest grossing Indian themed British film in the States. However, it was beaten by Slumdog Millionaire (2008) which grossed $140 million (approx. £107.3 million)
In 2015, the film was adapted into a West End musical which garnered mixed to positive reviews.
Parminder aka Jess has kept silent on the matter, whereas there has been no official comment from Gurinder.
However, earlier in 2018, the director described her forthcoming film Blinded by the Light as a spiritual sequel to BILB.
Speaking to Screen about this, Gurinder mentioned:
"Even though it's [Blinded by the Light] nothing to do with girls playing football, in its heart, it's my sequel to that film"
"I think Bend It Like Beckham had an impact on the British Sikh community, I hope this film will do something similar for British Pakistanis."
Watch the Trailer for Bend It Like Beckham: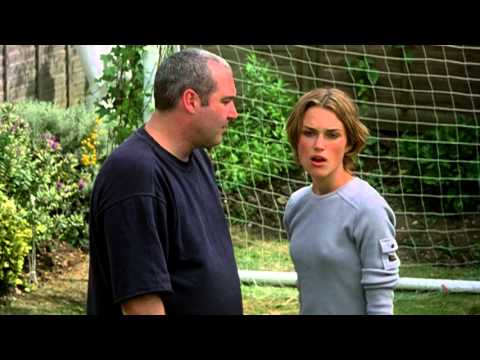 Keira Knightley will star as the Sugar Plum Fairy in Disney's The Nutcracker and the Four Realms. The film releases 2nd November 2018.
She will play the bisexual French writer, Colette (1873–1954) in the biographical drama of the same name. It released in the US in September 2018 and will release in the UK on 25th January 2018.
Meanwhile, we know Keira Knightley wants a lesbian Bend It Like Beckham sequel. But only time will reveal if that happens.