"If in the movie, I did not have a good role, then I would feel insecure."
Lekar Hum Deewana Dil is directed by Arif Ali and co-produced by Eros International, Maddock Films and Illuminati Films, which is Saif Ali Khan's production house.
Starring Armaan Jain and South Indian actress, Deeksha Seth, the storyline is based on two youngsters based in Mumbai, who over a few drinks decide that they are meant for each other.
They decide to elope to avoid any drama and aggravation that arises from their parent's involvement. They flee to Goa.
However, eloping obviously comes with hardships and the two are without any money and support. The romantic bubble pops as they realise they need money to live and eat, and pretty soon, the honeymoon period is over.
The rest of the movie unfolds their struggle and shows their journey towards life together as they find out much more about themselves.
Lekar Hum Deewana Dil sees an exciting new turn for Raj Kapoor's grandson, Armaan Jain, who makes his acting debut with this film. Not a new face to Bollywood, Armaan actually began his film career as an assistant director for the film My Name Is Khan (2010).
There is certainly a high expectation for Armaan, hailing from the very well-known Kapoor family. It will be interesting to see whether he can deliver like the rest of the family. The young actor says:
"I am very proud; it is an honour to be promoted as Raj Kapoor's grandson. I feel, I am lucky to be associated with this name and the family."
He also adds that he does not feel pressured by his connection with the famous Bollywood family name.
The film is primarily shot in Mumbai and does not boast a very big budget. There has been much hype around the film however, with the trailer release gaining over 2 million views in only three days.
Despite new faces, the trailer has sustained interest which is a refreshing change. What is left to see is whether the catchy storyline has been directed and executed properly for audiences to relate to it.
Armaan was asked if he felt a close connection to the character of Dino in the film. He said: "50-60% definitely." He added to that when he was younger he was almost that character, who is carefree and full of life.
On working with this co-star, Deeksha, Armaan mentions that she was a pro with learning her lines. He admitted that sometimes he even needed to ask the director Arif Ali for an extra few minutes to memorise his lines.
Deeksha even though a newcomer to Bollywood is not new to the film industry. She has acted in numerous movies in the South and has an edge over young Armaan in terms of experience.
The former Miss India contestant was asked if she felt overshadowed by working with the Kapoor lad. She denies it saying: "If in the movie, I did not have a good role, then I would feel insecure. There is a fair division between both Armaan and me."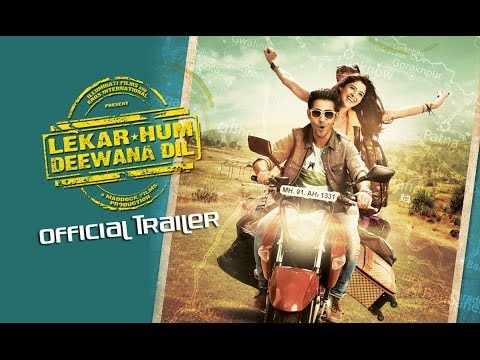 Deeksha is also open to TV despite signing a movie deal with Illuminati Films. It suggests a welcome change in Indian actors as this is already a norm in the West where actors don't shy away from strong roles on television anymore. There are no hang-ups on being a big screen actor only.
Even though the movie has the well known concept of boy meets girls plus roadblocks, audiences are hoping to see how it will gel with today's lifestyle and fast-paced youngsters. The movie is strongly targeted towards the younger audience.
Even the characters in the movie are made to look like real life characters without the heavy make-up, extra panache and designer costumes that many masala films display.
On the choice of making a youth movie, director Arif Ali says: "I vibe with 20-year-olds very well. Even my tastes in life are that of a 20 year old. I feel I am still 20 mentally."
Ali is hopeful that the youth connect to the movie as he has put in a lot of dedication and heart into the making of the film.
An all time favourite famous name associated with the movie is A.R. Rahman. The music for the movie is composed by him. 'Khalifa' is a youthful number from the album which is sung by A. R. Rahman and four more singers. The song is a very youthful song that is ideal if you are ready to have some fun.
If you prefer a quieter and mellow style, then the guitar based 'Maloom' will cater to your mood. Another track 'Allahda' has been termed as magical by a few. Armaan admits that 'Tu shining', 'Khalifa' and 'Mawwali Qaqqali' are his favourite from the whole album.
Bollywood critic Taran Adarsh states: "On the whole, LEKAR HUM DEEWANA DIL has several wonderful moments and genuine sparks that stay with you. The film should appeal to its target audience — the youth."
We shall see whether Armaan Jain is able to live up to his Kapoor name. Lekar Hum Deewana Dil releases from July 4.