"I believe a lot of artists from our community have been suppressed creatively."
Born to Pakistani parents in Saudi Arabia, Hassan arrived in Canada when he was six years old.
Naturally, the singer, songwriter, record producer and actor grew up with a wonderful mix of cultures.
The influence is obvious in his music – an invigorating blend between East and West.
In 2013, Hassan released his debut LP, 'These are the Words I Said', which earned him an online following and introduction to industry heads.
Now, he has returned to the music scene with the catchy new single, 'Need'.
Already working on his next single, Hassan hopes to collaborate with the likes of Drake, Kendrick Lamar and Ed Sheeran, and the chance to tour America, Europe and Asia.
Clearly, R&B and hip-hop are his first loves. But being as 'creatively curious' as he is, there are no limits to what Hassan can create.
DESIblitz catches up with Hassan about his career, family and being a newbie in the cut-throat music business.
How did your musical journey begin?
"Growing up, I was mostly exposed to South East Asian music – A R Rahman, Sonu Nigam, and others alike.
"When I was introduced to Western music, I suddenly caught attention to a completely different combination of tones.
"My brothers introduced me to Openmic, an online rap battle website. This medium helped me create an excellent groundwork for song writing.
"Hip-hop was a major part of my youth: Nas, Tupac, Jay-Z, Bone Thugs N' Harmony, Eminem and others alongside. Just like any other kid growing up in the GTA, our pastime consisted of cyphercircles.
"I dabbled into the realm of R&B and soul music. Usher, Boyz II Men, R. Kelly, Maxwell and Avant were just a few of the artists on repeat on my Walkman.
"This exposure eventually got me into music production and I have been constantly honing my craft ever since."
How did you realise music is your true calling?
"I have subconsciously always known. I've always been inclined to songwriting as a form of expression.
"When I was younger, music was only a hobby. I had an incredible support system during my teenage years that has always pushed me to take this seriously."
What was your family or friends' reaction to your decision to pursue a career in music?
"My dad, may he RIP, was the one to buy my first set of recording equipment to set up my home studio back in the early 2000's.
"Nevertheless, being from a South Asian family has its obstacles, especially when it comes to artistic careers.
"Many friends and family initially thought that this career choice was unrealistic and beneath a level of achievement that was predetermined of me.
"Which is incorrect and also very disrespectful regarding the amount of work that creative artists put into their craft.
"I believe a lot of artists from our community have been suppressed, creatively, since they are taught over and over again that the primary, and only, way to be financially sustainable in life is to pursue a career in medicine, finance, engineering, etc.
"With the new generation, we're slowly stepping away from this mindset and allowing a bigger spotlight to be put towards the arts."
"I wholeheartedly support this movement and encourage it."
Can you describe your music in four words?
"Timeless, influential, soulful and entertaining."
Who are your biggest musical influences?
"My influences come from so many different types of artists, so it's difficult to pinpoint a few specific individuals.
"I would say Nas, Michael Jackson, Usher, Justin Timberlake and R. Kelly. Each of these artists has several aspects embedded into my style of music."
How do you write songs?
"I don't have a set songwriting process, but I try to find inspiration in everything around me as well as my experiences. You can find me creating art in the oddest of situations.
"Some songs require solidarity, while others require contributions from others I trust. One thing is for certain: my mind is always working on my art, whether I'm awake or asleep.
"'Need' was produced by Sixs1de and myself as just another instrumental in our collection.
"However, after listening to it numerous times, it struck a specific chord with me. I had not released any work for the past two years, however this production seemed like the perfect opportunity for me to express what she means to me.
"Since I was expressing my current situation, I had no lack of words but rather had to choose carefully from my plethora of emotions.
"Once I was inspired, before I knew it, I was scribbling the last few traces of my emotions."
What are the ups and downs of being a newcomer in such a competitive industry?
"With such an overly saturated market of overt talent, it is generally very hard for newcomers to break through and become noticed.
"However, they always bring a fresh perspective to change the landscape of music – and that is an 'up' in itself."
Why did you decide to release your LP for free on SoundCloud?
"I'm a businessman. The decision is an effort to establish a larger fan base at this stage of my career and provide the prospective fans further incentive to familiarise themselves with me."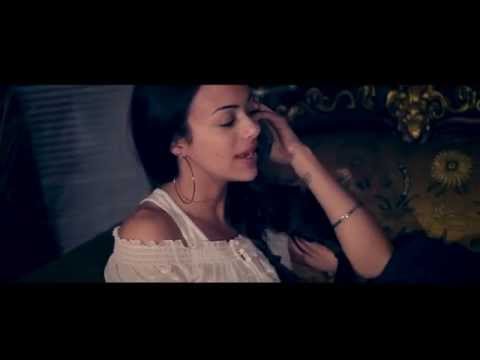 What is the biggest challenge for artists nowadays?
"Staying relevant. There is so much content being produced nowadays by such a talented industry that staying relevant is the biggest challenge for artists.
"We are now, more than ever, repeatedly required to push out quality music."
How does it feel to have gathered numerous supporters from around the world?
"Simply put, unreal. I want to share my art with everyone. The fact that it is well received by people all around the world, it is an amazing feeling."
Who is your biggest inspiration?
"First, my mom. She's the strongest and most loving woman I know – everything that she has been through in the past few years has not made her any more vulnerable and has always supported my passion without doubt.
"There is also a second individual who is an inspiration to me – from creatively inspiring me to always supporting me in everything decision that I've had to make.
"She has put up with the constant back and forth of a businessman and music artist working 16+ hours a day, seven days a week and has never ignored my needs.
"Both of them are completely selfless and the smartest people I know. I love them dearly and am thankful to have such amazing people by my side."
What do you hope to achieve in your career?
"An inspiration. Your life is only so long – leaving a legacy that others can be inspired by is my main goal."
Watch the full video of 'Need' by Hassan here: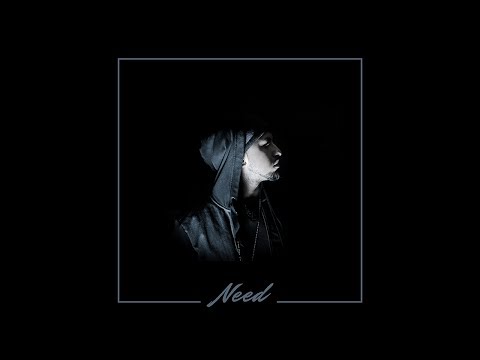 'Need' by Hassan is available now on iTunes, Google Play, Spotify and Amazon.