The opening ceremony will be graced by three-time Grammy winner, Sarah McLachlan.
In the midst of the corruption scandal and Sepp Blatter's resignation, the seventh edition of the FIFA Women's World Cup will go ahead as planned.
Hosted by Canada, the tournament will run from June 6 to July 5, 2015. Matches will be played across six venues in Edmonton, Moncton, Montreal, Ottawa, Vancouver and Winnipeg.
Instead of the usual 16 teams, this year's competition will play host to 24 teams from around the world.
They have been split into six groups of four. Canada, the host country, will compete in Group A with China, New Zealand and the Netherlands.
Japan, the defending champion, will take on Switzerland, Cameroon and Ecuador in Group C.
Besides, all of the previous finalists have qualified for the 2015 tournament, so competition is going to be fierce with all teams aiming to go all the way.
It will kick off with the group stage with a round robin format, where every team will play one game against each of their opponents within the same group.
Three top teams from each group will proceed to the knockout stage, which is scheduled to begin from June 20, 2015 in Edmonton.
A total of 16 teams will take their places at the knockout stage and give it their all to reach the quarterfinals, which will be held across four venues on June 26 and 27.
The winners of the quarterfinals will go through to the semifinals. They will play on June at Montreal's Olympic Stadium and July 1 at Edmonton's Commonwealth Stadium.
The final showdown will take place on July 5 at the recently renovated BC Place in Vancouver, which also hosted the 2010 Winter Olympics and Paralympics.
The tournament has been surrounded by controversy ever since FIFA opted to use artificial turf instead of real grass for the first time in the Women's World Cup.
A number of players have expressed concerns over potential injuries and even filed a legal complaint against FIFA for gender discrimination. Nevertheless, it was withdrawn in January 2015.
The tournament will deploy Hawk-Eye as goal-line technology for the very first time and is only the second FIFA event to do so.
The advanced camera-based system uses 'high-frame-rate cameras and cutting-edge vision-processing techniques' to detect the ball's movement.
It can even notify the officials if a goal has been scored in a split second by sending a vibration and visual signal to their watches.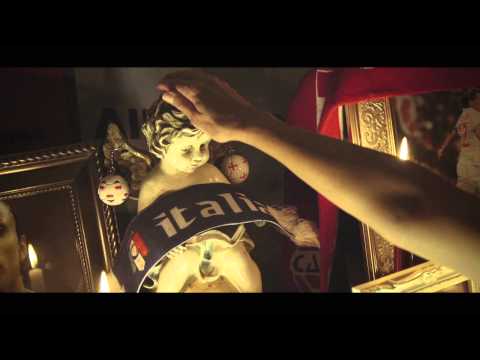 Established teams such as USA and Germany are among favourites to win. On the American front, all eyes will be on Olympic gold medallist Alex Morgan, who secured their win against France in the 2011 World Cup.
2011 host Germany will no doubt hope to make it to the semifinals this time round, with young superstar Dzsenifer Marozsán and FIFA World Player of the Year winner Nadine Keßler on their side.
England and France are pitted against each other alongside with Colombia and Mexico in Group F. The last time these two historical rivalries met, the French won by penalties. Attacking midfielders Eugénie Le Sommer and Louisa Necib will be ones to watch.
Of course, football nation Brazil cannot go unmentioned. Marta, also dubbed 'the female Pelé', will also strive to take her team beyond the quarterfinal stage where they lost to the US in 2011.
Spain, make their debut in the 2015 Women's World Cup, will face Brazil in Group E. With extensive international experience under her belt, Verónica Boquete is definitely one to keep an eye out for.
Sweden and Switzerland have been described as dark horses of the tournament by some. The Swedes are led by Pia Sundhage, who previously led the US to win two Olympic gold medals.
They will also be counting on centre back Nilla Fischer and forwarder Lotta Schelin to better their 2011's performance, finishing at third place.
The Swiss have a tough road ahead, as they are grouped with 2011 champion Japan in their first appearance in the competition. The team, featuring Ramona Bachmann, has done well in the qualifying round.
Switzerland's coach Martina Voss-Tecklenburg is confident they can take on Japan. We shall see how it all unfolds on the pitch for this group, which also sees Cameroon and Ecuador making their debuts.
The opening ceremony will be graced by three-time Grammy winner, Sarah McLachlan, and Juno Award-winning pop duo, Tegan and Sara. McLachlan has confirmed she will be singing 'In Your Shoes', inspired by Malala Yousafzai's brave story.
The ceremony will take place on June 6, 2015 in Edmonton, immediately before the opening match between Canada and China.
With some Women's National Teams also being featured in EA Sports' FIFA 16, it is clear that women's football is becoming more important, both on the pitch and off.
FIFA also launched their #LiveYour Goals campaign on June 3, 2015. Supported by Abby Wambach, Christine Sinclair and others, the campaign encourages young girls and women to speak about their experiences on the pitch, and inspire others by doing so.
A memorable tournament to look forward to, the first match of the 2015 FIFA Women's World Cup kicks off on June 6 at 4pm local time between Canada and China. UK fans can watch the match on BBC Three, 11pm BST.