EPIC - Evolving Personalised Information Construct
In this fast age of technology and media, information access and usage is conducted in many different ways. How the information is presented and used by us is in fact in the control of a handful of key companies that provide us with the mechanisms to create, develop and distribute this information especially online.
A video produced by the media museum history, takes you on a journey of the media revolution that has affected our lives with the advent of the Internet and how it is envisaged to develop towards 2015.
There are very poignant messages in the video of how the Internet and its key players such as Google, Amazon and Microsoft have and will influence the changes in online behaviour in the future. The video produces the word 'Googlezon' with the view that Amazon and Google will merge and form the Google grid.
The prediction signifies how the use of information will change to develop EPIC – Evolving Personalised Information Construct. Debating how information will be created, produced and delivered.
As to the battle with Microsoft, it predicts that Googlezon will dominate and leave Microsoft behind producing new algorithms that will construct news and information dynamically, stripping sentences and facts from all content sources and reproducing them tailored for every user.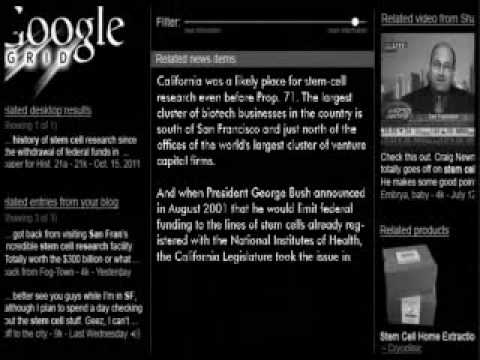 What really happens remains to be seen but its evident the video does touch very realistically what could happen with the future of information and its consumption or 'prosumption' (production and consumption).