"I felt burdened, I was literally thrown into it, it's easier just not to prepare."
The most anticipated Romeo and Juliet inspired love story is all geared up and ready to bring love and war into the battlefield of Sanjay Leela Bhansali's upcoming release, Ram-Leela.
With song, dance and colour in India's Gujarat, there come two families; the Jadejas and the Rabaris. These two warring families have been enemies of each other going back five hundred years.
A vow was made from both families for their kin to never fall in love with each other else tragedy will strike, like a stone turning on its back.
Set in the present day, Ram (played by Ranveer Singh) was born and raised in a village with guns, gangs, fights and violence.
He soon forgets about his rival enemies when he falls in love with Leela (played by Deepika Padukone).
Born from the mistress of the underworld, Leela is full of spice, courage and beauty, but is wrapped away from the world of violence that has been going on for many years.
Ram churns for his love by going against all odds to attain the love of his life, whilst Leela only sees him in her loved up dreamy world. The pair will stop at nothing to gain each other's heart forever, and at any cost declare it to the world, even if the consequence will lead the two families affected with the lovers carving their names into destiny.
The film stars Ranveer Singh, Deepika Padukone, Richa Chadda, Supriya Pathak, Gulshan Devaiah, Barkha Bisht Sengupta, Sharad Kelkar, Abhimanyu Shekhar Singh and Anshul Trivedi.
The epic love story is full of colourful romance, song and dance. The biggest reason for the anticipated wait has been director Bhansali himself.
With his known record of going big with his films, like the famous Hum Dil De Chuke Sanam (1999), Bhansali is back, bigger and better, adding colour and romance to his latest take on love stories.
Ranveer and Deepika went through a lot to achieve the best possible outcome of Ram-Leela. Ranveer felt much at home in doing his role as he feels that he is the 'ultimate Bhansali actor':
"He loves histrionics, I love histrionics. He loves theatrical acting, I'm from there. He loves this high drama, I'm all about it. Song and dance, he loves I love. So I was on home-territory. When I was getting the first narration, I was like, 'Come On!'" says Ranveer.
Deepika however, struggled to get the best out of being such a flamboyant character, as she felt she was put on the spot and didn't have enough prep time she stated: "I felt burdened, I was literally thrown into it, it's easier just not to prepare."
In one of the first scenes both Ranveer and Deepika enacted, Deepika was given a two page monologue for a truce that happens in the second half of the film. Afterwards she admitted: "I cried because it was too stressful."
Priyanka Chopra will be seen appearing in the Gujurati-Western fusion song, 'Ram Chahe Leela'. The fast pace enthralled item song has highlighted the films music with its promos and simple 'Hinglish' style lyrics, and perfectly draws Priyanka into Bhansali's epic.
Ram-Leela is nothing short of expectations when it comes to the musical soundtrack. A mind blowing ten songs will be featured in the film, a musical treat for all music lovers.
Consisting of traditional Gujarati folk based music and soulful sounds with songs like, 'Lahu Muh Lag Gaya', 'Tattad Tattad', 'Ang Laga De' and 'Ishqyuan Dishqyuan'; just a few on the list of songs created.
Lasting over 45 minutes, the album has no remixes or reprised versions, giving audiences a run for their money with Bhansali's grand composition of music. He allows his singers to shine with his mystical tunes. The album has received a huge positive reception with 4-5 star ratings for its grandeur music.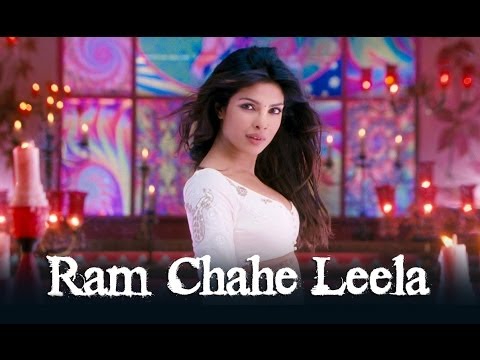 With a lot of speculation about Ranveer and Deepika's chemistry both on-set and off, Ranveer has given all credit to Bhansali. He strongly believes that their kiss in the film is the best kiss in history, stating:
"I have been watching films for a long time. I've seen plenty of kisses happen on screen. I have also seen this one on the rough cut. In my opinion it's the best one. Why it's the best one. I don't know just watch it. Tell me if you agree with me."
Box Office predictions are set to be defeated with Bhansali's Ram-Leela. Its opening day has been predicted to break 10 crore, the opening weekend anticipated to achieve 37 crore, and the first week of Ram-Leela releasing to reach 57 crore.
The epic tale of Ram-Leela will be wowing audiences worldwide, from November 15, 2013; when love will unleash its colour and beauty.
What did you think of Ram-Leela?
Mind Blowing (64%)
Okay (21%)
Time Pass (14%)
Loading ...