"I am a lazy cleaner and I have always wanted to have a robot vacuum cleaner."
iRobot has changed the game in the cleaning world with their newest model yet.
The Roomba 980 is smarter than ever before, bringing technology to sci-fi levels of innovation.
Chairman and Chief Executive Officer of iRobot, Colin Angle, says:
"Roomba is the next big step as it makes iRobots' first cloud connected product with mapping capabilities for the consumer market."
In sci-fi movies, we often see robotic technology doing everything for us – from cleaning to cooking and essentially living our lives.
More often than not, it is followed by a technological invasion of some sort.
Is the Roomba 980 capable of – perhaps not world invasion – taking a further step to infiltrate our lives by performing everyday tasks for us?
With its small and sleek design, this smart cleaner can reach many different crevices of your home, allowing a thorough cleaning experience.
It is equipped with advanced localisation technology, so that it can detect obstacles and map your floors.
This takes away the old struggle of moving your vacuum around and bashing it into furniture, tables and walls accidentally.
The combination of adaptive navigation with visual localisation means Roomba can build a map of its environment as it cleans.
In other words, it can keep track of its location until it has cleaned the entire level.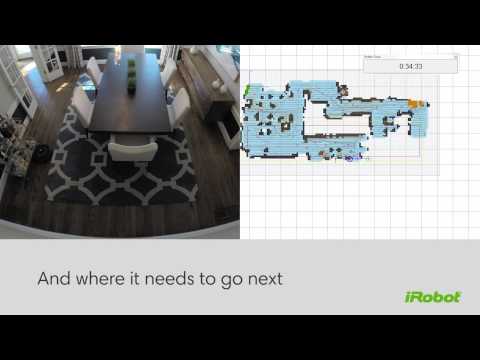 The new HOME app, available on Android and iOS, allows users to connect their Roomba 980 with their Wi-Fi and control it remotely.
You can easily create a cleaning schedule, so that the Roomba will get to work even if you are not at home.
This greatly increases the machine's functionality, tailoring a routine to ease the burden of performing house chores.
The app also provides cleaning status, customised tips and direct access to customer support to ensure users are getting the most out of their purchase.
In terms of cleaning levels, users are spoilt with the choice between Edge Cleaning and Carpet Boost Behaviour, depending on what is required for your unique home.
The Aeroforce Cleaning system with Carpet Boost provides twice the cleaning power meaning that dirt, dust and any other forms of mess do not stand a chance.
It automatically increases the performance of the Gen 3 motor on rugs and carpets to provide a squeaky clean home.
The low profile design allows the Roomba 980 to clean under the furniture, leaving no place unturned.
The Dirt Detect system operates by using optical and acoustic sensors to detect high concentrations of dirt and debris and clean the areas that need an extra helping hand.
The downside, however, is the price. Coming up to US$899 or £799, it is not a product that is easily affordable for every household.
Some would say you are getting what you pay for, but some would argue that still requires a lot of saving and scrimping.
The Roomba 980 is looking to be a game changer in the cleaning world, although iRobot is not the only company working on smart robotics to serve this purpose.
Many others are also displaying interests in this field of robotics. Samsung, for example, has been working on it through their Navibots and the VR9000 Powerbots.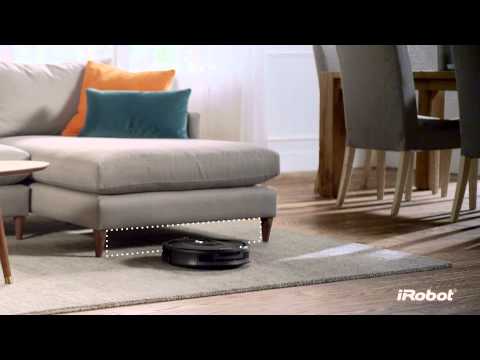 Are we so reliant as a generation on technological advancements that we need a machine to map and clean our houses automatically?
Forum user, Lena.Walters, comments: "I am a lazy cleaner and I have always wanted to have a robot vacuum cleaner.
"I still don't have one but soon I am planning to be a proud owner of a Roomba 980.
"I will cut the [expenses] I have for cleaners and I am planning to take the house maintenance in hands!"
A current Roomba user, DavisLink, prefers the traditional vacuum, saying:
"These little robotic toys are fine for sweeping up some cherrios from the floor beneath a toddler, but are a long way from replacing a true vacuum."
Other advancements are indeed breaking way into making your home remote controlled, such as window blinds and ceiling fans controlled.
Sensors can be placed in bedding to monitor your breathing, heart rate and movements, which are then recorded into an app.
These smart home innovations are working to computerise your home, make it easier to access.
But such breakthroughs still beg the question of how technology is close to taking over every single aspect of our daily lives, and blurs the line between necessity and excess.