"It is a sexy, full-on film, which is definitely going to raise some eyebrows."
The London Independent Film Festival (LIFF) presents an unusual emotional drama in the form of B.A. Pass. Directed by Ajay Bahl, the film's controversial subject matter portrays issues of corruption and betrayal in society tackled through the taboo subject of seduction and male prostitution in India.
Unsurprisingly, the film has raised some eyebrows amongst critics in India. The film urges audiences to challenge themselves in a gripping and powerful climax of the film.
The story revolves around a teenage boy's sexual awakening when he is seduced by a middle-aged woman and he is drawn into the world of male escorting in the suburban areas of India.
The theme of the story is survival and revenge set against the neon-lit by-lanes of New Delhi's Paharganj area where the problems of Indian poverty-stricken society echo the experiences shared by the characters in the film. Paharganj's neon-lights light up the streets of New Delhi at night like London's Soho or Las Vegas.
Director Ajay Bahl makes his directorial debut with B.A. Pass, which is based on a short story by Mohan Sikka called The Railway Aunty (2009), a novella exploring the spectrum of human emotions. The film introduces the subject of the male prostitution culture in India for the first time in Indian cinema.
It stars Shilpa Shukla as Sarika the lust-worthy 'aunty', and Shadab Kamal as Mukesh, as well as Rajesh Sharma and Dibyendu Bhattacharya.
Disregarding the controversies surrounding the lovemaking scenes, Bahl said: "It's a fallacy that the film has 22 minute long lovemaking scene."
"When we choose a subject like this, there is a greater chance of moving towards obscenity. I am saying again and again that B.A. Pass is not vulgar and I have made the film in a very dignified manner," Bahl adds.
Festival Director, Cary Rajinder Sawhney describes the film as a Punjabi version of Hollywood's, The Graduate (1967): "It is about a Punjabi cougar who picks up a young teenager boy and then he falls in love and then she farms him out to all her lady friends. So it is a sexy, full-on film, which is definitely going to raise some eyebrows," he explains.
The film has been well received at film festivals throughout the world. At LIFF, DESIblitz witnessed a good turnout of a diverse and enthusiastic audience from London and Europe who seemed to really enjoy the film's gripping storyline.
In France, the film won The Prix Du Public award at the South Asian Film Festival in January 2013, which was voted for by the French audience.
At the 2012 Montreal World Film Festival, the film was also nominated for the Golden Zenith Award for Best Features World Competition. Lead actor Shadab Kamal who makes his debut in B.A Pass won the Best Actor Award at Osian's Cinefan, New Delhi, for his role as teenager, Mukesh. The movie also won Best Film in the Indian Competition.
Kamal, a twenty five year old theatre actor managed to play the teenage role convincingly well. Speaking of his love-making scenes he said:
"I think it was within my comfort zone…as an actor from theatre this is something I learned from acting on stage. You are given different kinds of scenarios and scripts and you learn and grow as an actor."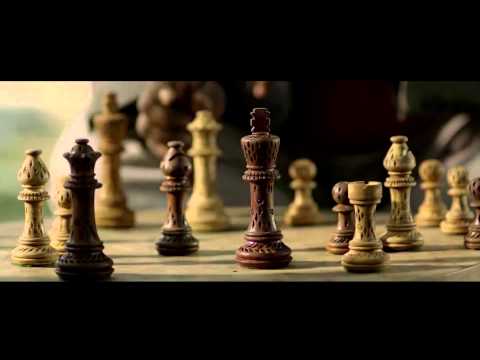 Actress Shilpa Shukla plays the character of Sarika Aunty opposite Kamal. Shukla made her debut in Khamoshi Pani (2003). However, her negative roles in films have won her more appraisal and awards. In Shahrukh Khan's Chak De! India (2007), Shukla's negative role won her a National Award and a Filmfare nomination.
Speaking of B.A. Pass, Shukla said: "The story of B.A. Pass is like the kind of story we read in newspapers…the story is very solid."
Speaking of her sexual encounters with Kamal, she said:
"I think everybody assumes that shooting sex scenes must have been difficult but I am an artist…I would say that I faced difficulty in delivering my dialogues."
The Film Noir setting of B.A. Pass compliments the theme of an almost taboo subject in India if seen as a seductive crime drama set in the alleyways of India's poor districts. B.A. Pass also takes a bold step by prolonging the gratification on screen unlike many mainstream Bollywood films.
The climax of the film is catapulted by corruption of the innocent, lust, lies and deceit and brings out strong and powerful emotions of revenge and satisfaction for the viewer at the end.
After the screening, DESIblitz spoke to some of the audience members at LIFF to get their reactions on the film.
Male viewer Sunit saw the female character as stereotypical towards the male but thought of her as being vulnerable at the same time: "There are different layers being portrayed, class, sexuality…the lead character (female) is stereotypical but vulnerable too."
The female audiences at LIFF enjoyed seeing the Shukla's exploitive character towards Kamal but they did not feel sorry for her: "It is interesting to watch Indian women exploiting a man (which is) vice versa…its different," said Nurinder.
"The film is a lot more complex…Indian women are usually portrayed as subservient but it is good to see them being portrayed differently," said Victoria.
The film highlights the reality of male escorting in India. Touching on a subject matter that is not prevalent in mainstream Indian cinema, B.A. Pass offers an intriguing insight to some of India's darker secrets. It is a brave debut for director Ajay Bahl, and we can definitely see why the bold film holds a place at LIFF 2013.