Filmmakers are becoming more adventurous with their sex scenes
There is no doubt that Bollywood has evolved considerably over the years.
Alongside advancement in technology and special effects, the last 10 years have seen Indian cinema become far more liberal than before.
The Indian film censor board is notorious for cutting out scenes that are far too explicit, particularly sex scenes, which they will not allow Indian audiences to watch.
But whereas before kissing may have been a taboo on Bollywood screens, now it is prolific. Filmmakers and story writers are becoming more adventurous with their sex scenes, and censors are becoming more lenient.
DESiblitz presents 7 explicit sex scenes in Bollywood that have made it past the censor board.
1. Ragini MMS 2 (2014) ~ Sunny Leone and Karan Mehra
There is no doubt that when it comes to Sunny Leone we should expect nothing less than sexy. But Sunny takes it to another level in Ragini MMS 2.
The sensual Indian film released in 2014 as an erotic horror. While it fails to scare audiences it did leave them drooling over the curvaceous brunette, who shed her clothes on numerous occasions.
Sunny and her co-star Karan Mehra take it to another level in the bathroom scene, where they share an intense lip-lock under the shower.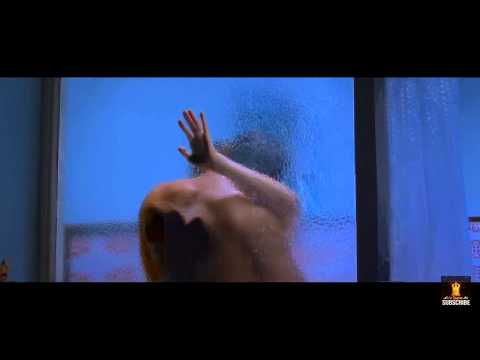 Sunny is topless which makes the scene more intense by the second.
Lasting 1 minute and 20 seconds, it's not the only sex scene Sunny is involved in, within the movie, but it is the most hottest.
Interestingly, there was a far sexier scene of Sunny in the bedroom, which did not make the Censor's cut. But the short clip can be found online.
2. Murder (2004) ~ Mallika Sherawat and Emraan Hashmi
Mallika Sherawat became an instant sex symbol after her explosive movie Murder in 2004. A remake of the Hollywood movie Unfaithful (2002).
Mallika wasn't afraid to bare it all with her hot scenes with co-star and serial kisser, Emraan Hashmi.
But the hottest scene out of the movie has got to be the one where Mallika is seduced into committing adultery by Emraan.
The seduction is intimate and engaging, and depicts the desired response of Mallika, a married woman, to the touch of Emraan.
If you are a Mallika fan then this is one film you should watch. Aside from the sex scene, Mallika displays her sensual curves in songs such as 'Bheege Hont' and 'Kaho Na Kaho'.
The plot of the movie may leave you disappointed but Mallika definitely won't.
3. Julie (2004) ~ Neha Dhupia and Yash Tonk
We may not see Neha Dhupia around much now, but we can never forget her unforgettable saucy performance in 2004's Julie.
In the film, Neha portrays an average girl next door who suffers heartbreak, which leads her to become a prostitute.
Amongst the many sensual scenes, the barn scene with her co-star Yash Tonk takes the cake.
The pair make love as sensual music plays in the background. The scene comes up very early within the movie and lasts a complete 3 minutes.
4. Heroine (2012) ~ Kareena Kapoor Khan and Arjun Rampal
Kareena Kapoor Khan aka Bebo rocked our world with this earth shattering sex scene with her handsome co-star Arjun Rampal.
The pair go at it hot and heavy and the sizzling kisses left many audience members gasping.
The intimate scene gives us a glimpse of Kareena's sexy eyes and her intense gaze as she seduces the viewers through the camera.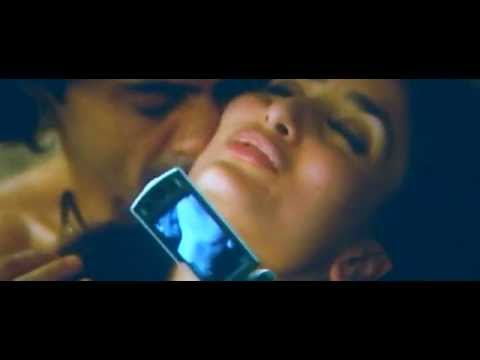 What makes it even more jaw dropping is that while the pair have sex, Kareena's character records it on a video camera.
5. Shootout at Wadala (2013) ~ Kangana Ranaut and John Abraham
This scene really speaks for itself and the pairing is just mind-blowing.
Kangana Ranaut and John Abraham light fireworks in this classic kissing on bed scene.
The pair enjoy the love making scene for about 1:25 and there are a lot of close ups of the passionate clip which shows how intense they got.
At one point, Kangana even digs her nails into John's back.
6. Murder 2 (2011) ~ Jacqueline Fernandez and Emraan Hashmi
Jacqueline Fernandez does not fail to live up to the expectations created by Mallika in the prequel of Murder 2.
Jacqueline resists the temptation, and there is something hot about a woman who tries to play hard to get.
But ultimately she gives in to Emraan, and kisses her co-star back before proceeding to have sex with him.
7. Jism (2003) ~ Bipasha Basu and John Abraham
Finally, we have Bipasha who is known for her sexy looks and her intense scenes with co-stars, but she literally turned the heat up with her then boyfriend and co-star John Abraham.
In Jism, Bipasha plays a married woman who is bored with her sexless life and commits adultery.
The clip shows John enticing Bipasha with ice-cubes as she withers away in pleasure.
If you are a Bipasha fan then you'll enjoy this scene which is almost 3 minutes long.
If you think these scenes are hot, you will be surprised to know they were meant to be a lot hotter.
Most of the scenes went through a lot of censorship and cutting before they made it into the final edit of the movie.
Nevertheless we still have these final versions which leave nothing for the imagination.