"The wonder is that it was not made before."
Sex and forbidden love are topics, which are quite prevalent in Indian films promoting a sense of realism.
Most of these movies are made by independent filmmakers, supporting art cinema, which targets a niche audience.
They are not the typical Bollywood films from India that are commercially marketable.
Despite art and independent films being serious in nature, some of these films do have light-hearted and comedy moments. But they are very bold, along with showcasing gender taboos.
Many of these independent films refecting sex and forbidden love have had world premieres at festivals around the world, as some of them were banned in India.
We explore 10 best Indian films that highlight sex and forbidden love:
Fire (1996)
Fire is a monumental film for its representation of homosexual relations.
An Indian film at this time openly showing a lesbian relationship was rare, to say the least. Fire was in fact, one of the first Indian films to do so.
It was this portrayal of sex and forbidden love that enraged some of the Indian population. Many activists protested the release of this film in India.
The film follows the lives of two women, Radha (Shabana Azmi) and Sita (Nandita Das), who are unhappy in their marriages.
One night, in a search for solace, they become lovers. Their sexual satisfaction overjoys them. They decide to continue the affair in private and soon fall in love.
The following scenes show the repercussions of this affair. Will the two lovers be able to find a happy ending?
Watch the trailer for Fire here: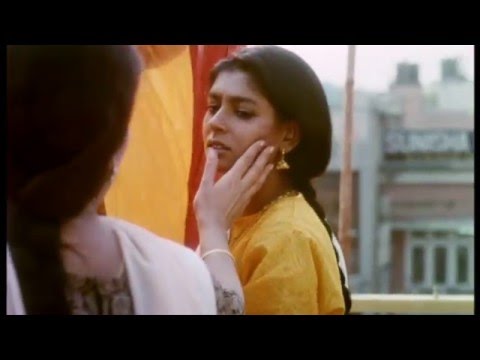 Kama Sutra: A Tale of Love (1996)
The Kamasutra version by Vatsyayana is one of the most renowned pieces of literature on sexuality and eroticism.
The original was in Sanskrit text but has had many translations into multiple languages.
Director Mira Nair took inspiration for her erotically historic film from Kamasutra and more specifically the short Urdu story Utran (Hand-Me-Downs or Cast-Offs) by Wajida Tabassum.
The story is about two close friends in India, Princess Tara (Sarita Choudhury) and her servant Maya (Indira Verma). Both share similar interests and characteristics.
Over time, even as mature individuals the two continue their friendliness with each other.
However, when King Raj Singh (Naveen Andrews) gets engaged to Tara, animosity creeps in between the two inseparable friends. After facing public humiliation, Maya takes revenge on Tara by making love with Singh on their wedding night.
Maya has to eventually leave the palace but continues to attract Singh with her artistry of sexual stimulation.
Meanwhile, Singh is so engrossed by such loving pleasures that he ignores the threat to his kingdom.
One of the famous dialogues in the film is when the Singh says to Maya:
"You are all I need to sweeten my tongue."
Watch scenes (suitable for 18+) from Kama Sutra: A Tale of Love here :
The Pink Mirror (2004)
The Pink Mirror, which translates to Gulabi Aina in Urdu is an award-winning direction of Sridhar Rangayan.
This is the first Indian film that convincingly dealt with transsexuals from India. There is also a character playing a teenage gay person in the film.
The story focuses on two drag entertainers. Bibbo (Rajesh Menon) is a Bollywood fashion designer, with Shabbo (Edwin Fernandes) being a dancer.
The two have a very difficult relationship with each other. Despite arguing with each other, the caring nature of both allows them to make up.
Bibbo and Shabbo both fall for the aspiring actor Samir (Rufy Baqal). Despite Bibbo not having a car, she claims that Samir is her driver.
To make matters worse, a young transgender apprentice of Shabbo, Mandy (Rishi Raj) also likes Samir. With everyone trying to woo Samir, Bibbo discovers that Shabbo is HIV-Positive.
As the censor board found The Pink Mirror 'vulgar and offensive', the film was banned in the country.
The film did manage to get screenings at festivals across the globe. In his review, gay activist Ashok Row Kavi from India writes:
"The wonder is that it was not made before. The reality is that it is here now."
The film earnt praise from critics and has become part of academic and library archives.
Watch the trailer for The Pink Mirror here: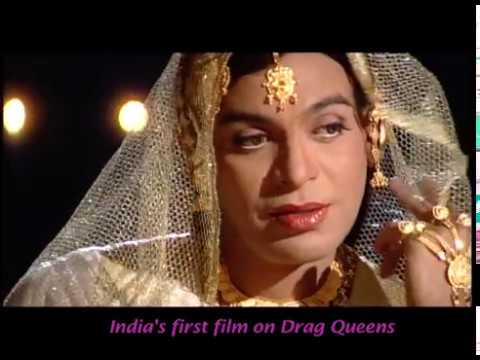 Gandu (2010)
Gandu, available to stream on Netflix, is a film following the life of the main protagonist (Anubrata Basu). Most people in the film address him as Gandu (Asshole).
Gandu is a lonely, frustrated teenager who uses rap music and drugs to escape from his nihilism.
Dasabu (Shilajit Majumder), the lover of Gandu's mother seemingly supports the family.
Sex is a common theme in this film. There there are explicit sex scenes, which feature Dasbabu, Gandu's mother, and Gandu himself.
One day Gandu collides with Ricksha (Joyraj Bhattacharjee), a cycle rickshaw driver. Their lives come together following their initial meeting and Gandu's inexplicit sexual dream about him.
Their relationship is filled with angst and drug addiction. Gandu is overflowing with confusion about his place in the world and the meaning of life itself.
Finally, it is a sex worker who brings Gandu to his senses and inspires him to record a rap demo.
The film has an uncommon source of inspiration, but a meaningful plot nonetheless.
Watch the trailer for Gandu here: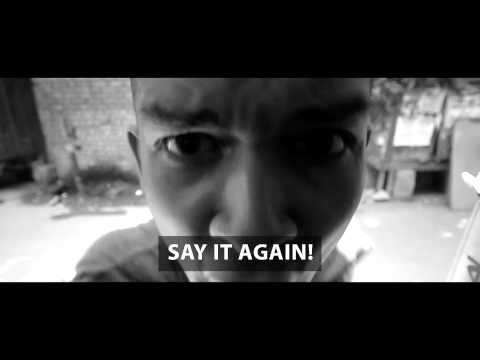 Memories in March (2010)
Memories in March is a film that revolves around Arati Mishra (Deepti Naval) from Delhi, India. She faces difficult times in life.
Firstly she parts way with her husband Suresh from the USA. Her worst nightmare occurs when she comes to now that her son Siddhartha who is based in Kolkata meets his death following a traffic accident.
Travelling to Kolkata for the funeral, Sahana Choudhry (Raima Sen), her son's colleague picks Arati from the airport and head for the crematorium.
Following the cremation, Arati visits the guest house where her son used to reside. It is there that she finds out that despite her son drinking excessive alcohol, he was adamant to drive, which led to his death.
When collecting her son's possessions from his office, Arati gets another shock. She gets the impression that her son and his boss Ornab Mitra (Rituparno Ghosh) had a same-sex relationship.
Arati leaves in a bad mood when Ornab refuses to hand over the belongings.
Arati tries to convince Sahana that her son was straight and also has a full-blown argument with Ornab for seducing Siddhartha.
But in the end, she realises that Ornab is hurting too as both were deeply in love with each other.
Watch the trailer for Memories in March here: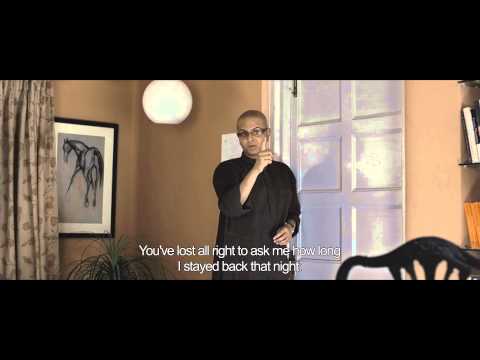 Chatrak (2011)
Chatrak, or in the English translation, Mushrooms, is a film following the life of two brothers. One brother is an architect, while the other is a nomad.
Vimukthi Jayasundara, from Sri Lanka, is the director of the film.
One brother, Rahul (Sudip Mukherjee), returns to Kolkata from Dubai to be greeted by his girlfriend, Paoli (Paoli Dam).  She has been desperately awaiting his return.
However, before the couple get settled again, Rahul decides that he wants to find his brother (Sumeet Thakur). He knows that his brother faced some mental problems and is said to be living in the forest.
It is in this forest that the brother couples up with a French soldier. They live, eat and frolic together in the woods.
A particular scene from this film, including explicit frontal nudity caused outrage in Kolkota.
The director decided to make different versions of the film, with one not showing this explicit scene.
Watch the trailer of Chatrak, here: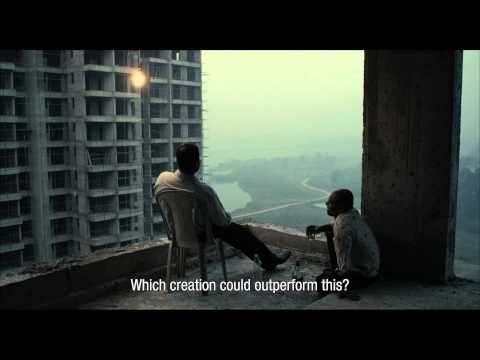 Margarita With a Straw (2014)
Margarita With A Straw showcases a protagonist and a narrative that is rare in an Indian independent film. It tells the story of Laila (Kalki Koechlin), a teenager with cerebral palsy.
She leaves her family in India and moves to New York to study. It is here that she meets Khanum (Sayani Gupta), a blind girl with whom she develops a romantic relationship.
It is a beautiful coming-of-age story that provides a representation of disabled sexuality. Margarita With a Straw breaks this barrier by telling Laila's story.
The producers originally wanted an actress with cerebral palsy to play Laila. In the end, they cast Koechlin, an Indian-born French actress who learnt to imitate the condition.
Her performance was so impressive that she won the Best Actress (Jury) at the 2016 Screen Awards.
In the trailer for this film, viewers can see Laila at a bar, ordering a Margarita With A Straw. Hence, the title of the film.
Watch the trailer for Margarita With A Straw here: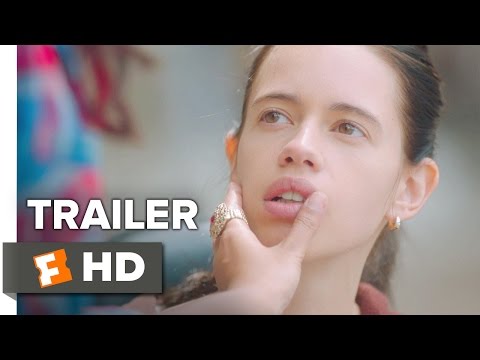 One Crazy Thing (2015)
One Crazy Thing is a romantic comedy direction of Amit Gupta. It is set in London where Jay Veer (Ray Panthaki), the protagonist, meets his dream girl.
The love interest of One Crazy Thing is young, vivacious and charismatic Hannah (Daisy Bevan). She is beautiful and uninterested in modern technology. In fact, Hannah proudly states that she does not even own a television, let alone watch TV shows.
This is good news for Jay because if Hannah did watch television, she would know his true identity.
It turns out that Jay is actually a former daytime TV star.
Normally this would not need to be a piece of information to be kept hidden. But Jay is not just a former TV star. He also used to date a female celebrity, with the two making a sex tape together.
Unfortunately for Jay, his ex-girlfriend releases this sex-tape on the internet. This makes Jay an internet sensation. How will he tell Hannah, the girl he is falling in love with, his dirty little secret?
Filled with drama, humour, love and of course sex, One Crazy Thing ticks all the boxes.
Watch the trailer for One Crazy Thing here: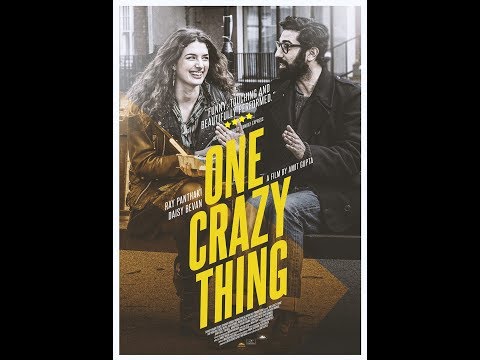 Love Sonia (2018)
Dramatic and heart-wrenching, Love Sonia reveals what is the reality for many in the global sex trade. The film depicts ways that can affect the young women of India.
A direction of Tabrez Noorani, the film had a screening at the 2018 London Indian Film Festival.
Love Sonia incorporates the key themes of love and sex.
The love the audience acknowledge is that between the two sisters in the film. One of the sisters, Preeti (Riya Sisodiya), unwillingly has to leave her family and work in the sex trade.
Her sister, Sonia (Mrunal Thakur) desperately goes in pursuit of her.
This love takes the girls on a journey through some of Mumbai's most dangerous streets in their search for safety.
Audiences in the UK did appreciate Love Sonia as the film certainly creates awareness on the very serious issue of sex-trafficking in India.
Watch the trailer for Love Sonia here: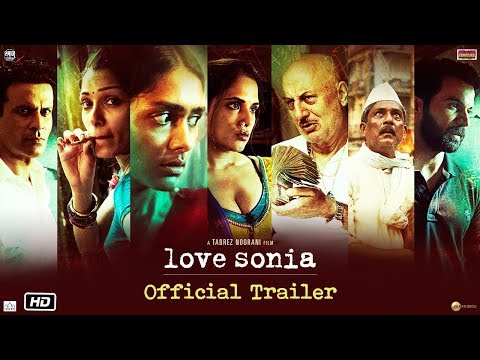 Sir (2018)
Sir is a romantic drama, which follows the story of a young woman, Ratna (Tillotama Shome), who is a domestic worker for Ashwin (Vivek Gomber).
Ashwin is a powerful businessman in Mumbai. He falls in love with Ratna, but she is reluctant to accept his affections.
Class barriers and cultural norms get in the way of their feelings for each other.
Ashwin is in a depressive mood after his marriage falls apart. He believes that Ratna hears and understands his feelings.
Sex also gets in the way of the couple. At one point during the film, Ashwin has a casual sexual encounter with a woman he meets in a bar. The woman awakens in his house, where Ratna is cleaning.
Ratna clearly feels uncomfortable and disapproves. It causes tension between the two.
Later on, when discussing their feelings for each other, Ratna asserts to Ashwin that she refuses to be his mistress. Ratna finds it hard to believe that Ashwin is interested in anything other than sex.
Watch the trailer for Sir here: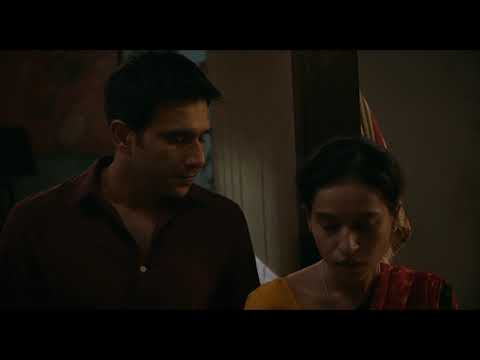 So this was our list of 10 Indian films, which cover topics such as sex and forbidden love.
There are other films, which have been banned in India because of their strong language and bold scenes. These include Urf Professsor (2000), Sins (2005) and Kamasutra 3D (2013).
Some of the films mentioned are not advisable for young children. So to avoid any awkward moment watch your shoulders when enjoying these films.