"I think every film should push the boundary a bit"
Over the years, Bollywood films have gradually seen an increase in addressing a taboo subject.
Despite these films highlighting somewhat controversial issues, these movies have drawn the attention of Bollywood audiences by creating awareness about them.
There a wide range of taboo subjects that Bollywood has explored, including rape, domestic violence, LGBT and teen pregnancy.
From a 21st century perspective, a lot of theses taboo subjects have become talking points in society.
Besides covering important issues, these films star A-list stars.
The likes of Rishi Kapoor, Padmini Kolahpure, Shah Rukh Khan and Alia Bhat have had a major contribution to the popularity of these films.
Even though some Bollywood films present these stories comically or dramatically, they all tackle the serious sensitivities of a particular issue.
Bollywood films such as Salaam Namaste (2005) and Good Newwz (2019) deflect emotional intensity, with humour. Both of these films tackle the difficulties of pregnancy.
In addition, many of these films did well financially, impressing film critics along the way.
Dear Zindagi (2016) is a classic model of filming success, discussing a sensitive topic like mental health.
We look at the top 10 Bollywood films that have  taboo subjects in India:
RAPE
Insaf Ka Tarazu (1980)

Director: Baldev Raj Chopra
Stars: Zeenat Aman, Raj Babbar, Deepak Parashar, Simi Garewal, Shreeram Lagoo, Padmini Kolhapure
Insaf Ka Tarazu (1980) is a brave drama highlighting rape, especially when there were very few channels and no social media.
The story surrounds Bharti Saxena (Zeenat Aman), portraying a model in beauty.
The film also focuses on Ramesh Gupta (Raj Babbar). He is a rich working man who takes over the business and estate from his late father.
Attending a beauty contest, he takes a strong liking to Bharti, after she wins the competition. Despite knowing she is not single, he attempts to get closer by throwing her a party.
Ramesh makes an effort to reach out to Bharti. However, she ignores him, committing to her boyfriend Ashok (Deepak Parashar). Angered by her attitude, Ramesh brutally rapes her.
Bharti immediately takes Ramesh to court. However, her lawyer (Simi Garewal) warns Bharti the court case will be difficult.
Mr Chandra (Shreeram Lagoo), lawyer of Ramesh indicates his client is innocent. He implies the act was consensual and the model's look stimulated sexual intent.
Ramesh pleads not guilty, following the claim made by Mr Chandra. Furthermore, the younger sister of Bharti, Neeta Saxena (Padmini Kolhapure) aids Ramesh in exonerating him.
However, two years later Bharti kills Ramesh. Taking matters in her own hands came at the cost of going to prison for murder.
Speaking to IndiaToday publications, director late B.R. Chopra discusses the impact of the film:
"I wanted to criticise the judiciary, the bar the law and society."
"This is a film that should be seen by teenagers. It is a shame that the very film which should be seen by young people, they will not be allowed in for."
The introduction of Rape culture in Bollywood films certainly raised awareness of this heinous crime. It was addressing the extreme treatment women were facing in court and across society.
Watch Ramesh summon Neeta here (caution – explicit scene):
SOCIAL DIVIDE/WIDOW REMARRIAGE
Prem Rog (1982)
Director: Raj Kapoor
Stars: Rishi Kapoor, Om Prakash, Padmini Kolhapure, Vijayendra Ghatge, Raza Murad
Prem Rog (1982) takes an interesting approach to taboo subjects. Director Raj Kapoor (late) examines the divide in social class and the treatment of widows.
Devdhar (Rishi Kapoor), a poor orphan living with his maternal uncle Panditji, a priest (Om Prakash).
Eight years later, Devdhar returns to his village wishing, reuniting with childhood friend Manorama (Padmini Kolhapure). When he finally meets her, he instantly falls in love with her.
Although, it is a bittersweet reunion as Devdhar understands his lower family status to Manorama, means no marriage. Manorama also has feelings Devdhar but remains hesitant.
However, with Manorama originating from a higher social class she has an arranged marriage with Narendra Pratap Singh (Vijayendra Ghatge).
As she ties the knot, a distraught Devdhar leaves the village, returning to Bombay.
A few months later, he shockingly discovers Narendra has left this world, following a tragic accident, a day after his marriage.
Devdhar also fears for Manorama living the horrible life of a traditional Indian widow at her family house.
She is regarded as a bad omen by villagers and some members of her family. Consequently, she wears no footwear, along with dressing in simple white clothing.
Furthermore, she faces further humiliation when members of her family find out that the elder brother of Narendra, Virendra Pratap Singh (Raza Murad) had earlier raped her.
Devdhar returns to her, and they both fall in love, bravely facing the consequences of society.
This classic 80s movie won 4 trophies at the 30th Filmfare Awards in 1983. These include 'Best Actress', 'Best Director', 'Best Lyricist' and 'Best Editor.'
Watch 'Bhanware Ne Khilaya Phool' from Prem Rog here: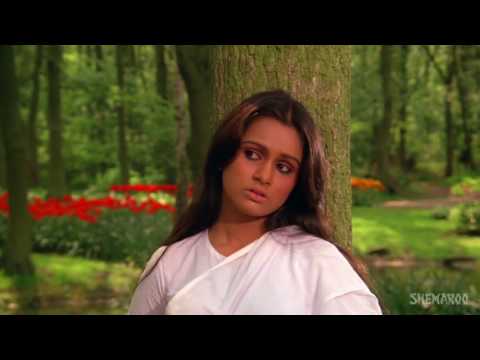 DOMESTIC VIOLENCE
Daman (2001)
Director: Kalpana Lajmi
Stars: Raveena Tandon, Sayaji Shinde, Sanjay Suri, Kalpana Barua, Raima Sen
Daman (2001) is amongst a small number of Bollywood movies that tackle the issue of domestic violence.
The movie revolves around Durga Saikia (Raveena Tandon) who stems from a poor family and is in line for marriage.
Saikia is a wealthy family living in Assam, India. The two sons, Sanjay Saikia (Sayaji Shinde) and Sunil Saikia (Sanjay Suri) are also close to entering wedlock.
The parents decide that Sanjay should marry Durga as they feel she will be able to cope with his temper.
However, Durga is tragically the subject of physical and mental abuse by Sanjay. In a shocking turn of events, he spends his wedding night with a prostitute, Chameli (Kalpana Barua).
Sanjay continues to torture Durga and even rapes her under the influence of alcohol.
Durga becomes pregnant, but Sanjay is convinced the child belongs to Sunil.
Durga gives birth to a girl, named Deepa Saikia (Raima Sen), only to disappoint Sanjay as he avoids her, whilst she is growing up.
As Sanjay plans to marry off Deepa at the age of 12, Durga fights for her freedom. Once again Sanjay viciously beats her for taking a stand.
Sanjay then kills Sunil after accusing him of having an affair with Durga. Durga becomes ever more devastated and runs away with Deepa.
Durga manages to live her life until Sanjay finds her. Built-up with anger and vengeance, Durga brutally kills her hubby.
Raveena Tandon deservedly won 'Best Actress at the 48th National Film Award. Her role conveys helplessness and discomfort with decorum and grace.
Watch 'Gum Sum Nisha Aayi' from Daman here: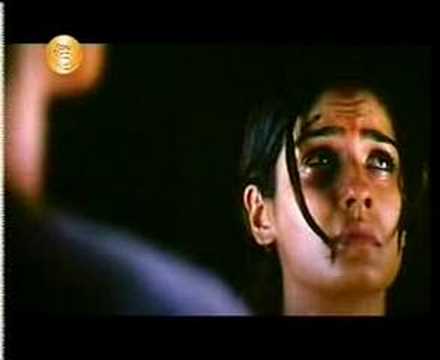 SEX
Murder (2004)
Director: Anurag Basu
Stars: Mallika Sherawat, Ashmit Patel, Emraan Hashmi, Surabhi Vanzara
Murder (2004) is a film that heavily invests in erotica, addressing the 'affair' intensity.
The themes of sex and erotica are becoming a growing trend in Bollywood movies, despite some people objecting to it.
Simran Seghal (Mallika Sherawat) features as the main protagonist of the plot. Sehgal's characteristics highlight the frustration of her marriage to Sudhir Seghal (Ashmit Patel).
Sudhir was previously married to Simran's late sister, Sonia. Interestingly, Simran only married Sudhir, to look after his and Sonia's son.
Although, the love life of Simran suddenly changes after bumping into her former flame from college Sunny (Emraan Hashmi). A natural affinity grows between the two as they reminisce about their past.
They endure a passionate affair, leaving Simran to numerously neglect her duties to her husband and son.
However, their affair hits a rocky road, after Simran discovers Sunny also has a sexual relationship with Radhika (Surabhi Vanzara).
In a wild turn of events, the story sees Sunny plan an assault on himself and his disappearance. Whilst attempting to frame Sudhir to win over Simran, he is exposed for his actions.
Murder vividly makes the sex element a focal point in Bollywood films. Also, it remains a cult film in Indian cinema.
Furthermore, the film received a certificate from the Indian Censor Board for its sexual and erotic scenes.
Watch 'Bheegey Honth Tere' from Murder here: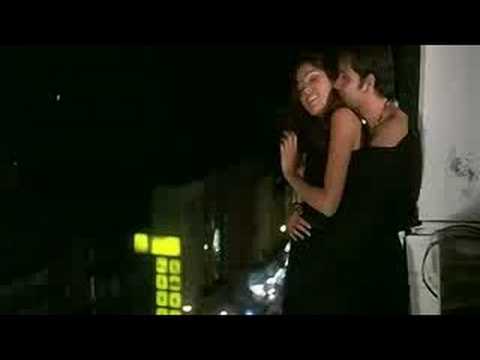 PRE-MARITAL SEX/PREGNANCY
Salaam Namaste (2005)
Director: Siddharth Anand
Stars: Saif Ali Khan, Preity Zinta
The rom-com Salaam Namaste (2005) covers the subjects of pre-marital sex and getting pregnant prior to marriage.
Whilst this may be more common now, both are still seen as major taboo issues, particularly within conservative elements.
The story is about the colourful journey of two young adults Nikhil 'Nick' Arora (Saif Ali Khan) and Ambar 'Amby' Malhotra (Preity Zinta).
Living both with successful occupations, as a chef and a radio jockey, they first meet at the station where Ambar works.
Despite their first meeting being confrontational, they meet again at a wedding.
With their best friends getting married to each other, Nick and Amby begin to bond and gradually fall in love.
They eventually move in together and consummate their relationship.
However, they face a major obstacle after Amby learns she is pregnant. Worried by their actions, Nick immediately insists they have an abortion.
Amby, on the other hand, has a change of heart realising what is at stake, resulting in countless arguments and a break-up.
In the end, they join forces after Amby feels her baby kick for the first time. She finally gives birth to twins and becomes Nick's fiance.
In an interview with Rediff, director Siddarth Anand comments on why Bollywood films should be ambitious with controversy:
"I think every film should push the boundary a bit so that we get something newer. It should not be the usual conflicts between the rich and poor."
Intriguingly, the film underlines the importance of pregnancy in young people.
Furthermore, they delve deep into the dilemma of having a baby, as Amby's 'thalassemia' disease is a cause for concern.
Watch the trailer for Salaam Namaste here: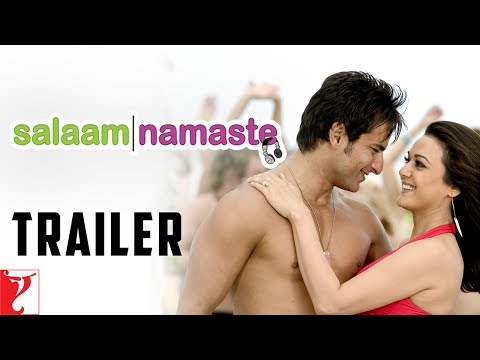 INFERTILITY
Vicky Donor (2012)
Director: Shoojit Sircar
Stars: Annu Kapoor, Ayushmann Khurrana, Yami Gautam, Jayant Das, Dolly Ahluwalia, Kamlesh Gill
Vicky Donor (2012) is a romantic comedy film, which introduces viewers to Dr Baldev Chaddha (Annu Kapoor), working in a clinic. Interestingly, he requires a successful sperm donor.
Vicky Arora (Ayushmann Khurrana), features and illustrated as a young, outgoing Punjabi lad from Lajpat Nagar.
Living with his widowed mother, he is approached by Dr Chaddha about becoming a sperm donor.
Intrigued by the high salary, Vicky decides to become a donor for his clinic.  His life further changes after marrying Ashima Arora (Yami Gautam).
Surprisingly, as they gradually learn more about each other, cracks start to appear in their relationship. It is revealed that Ashima is infertile, and she is upset by Vicky having multiple children.
Heartbroken by his secrets, she leaves him to live with her father Mr Roy (Jayant Das). Furthermore, Vicky is troubled after being arrested on suspicion of managing black money.
Despite being released on bail by Dr Chaddha, his mother Dolly Arora (Dolly Ahluwalia) is hurt by his secrets and arrest.
However, his grandmother (Kamlesh Gill) insists that he has brought happiness to infertile parents.
Dr Chaddha later arranges a party for the families who are able to have children, courtesy of Vicky. With Ashima and Vicky attending, they reconcile as she realises his help to families.
As a result, they decide to adopt a child from the orphanage and live a happy life together. Director Shoojit Sircar tells the importance of depicting infertility issues in Bollywood films:
"This is a subject that we talk only in our bedrooms but infertility is a huge problem in this modern society."
In 2013 at the 60th National Film Awards, Vicky Donor won the 'Best Popular Film Providing Wholesome Entertainment'.
Watch Vicky discuss becoming a donor here: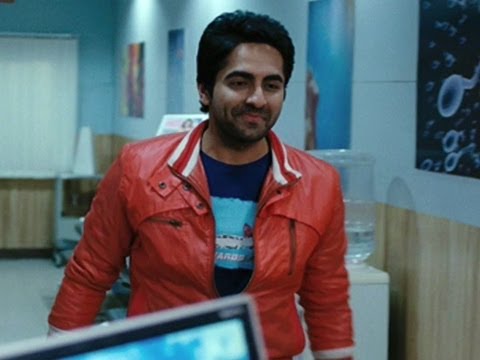 LGBTQ
Kapoor & Sons (2016)
Director: Shakun Batra
Stars: Fawad Khan, Sidharth Malhotra, Rishi Kapoor, Rajat Kapoor, Ratna Pathak Shah
Kapoor & Sons (2016) is a drama that explores the themes of homosexuality. The film is about a family of five that deal with everyday house issues.
Rahul Kapoor (Fawad Khan) and Arjun Kapoor (Sidharth Malhotra) are brothers living in different parts of the world.
However, the brothers return to family life when their grandfather Amarjeet Kapoor (Rishi Kapoor) suffers a heart attack.
Their parents Harsh Kapoor (Rajat Kapoor) and Sunita Kapoor (Ratna Pathak Shah) are perceived as controversial as they favour Rahul over Arjun.
Rahul is more favoured for his hard-working attributes, whereas Arjun gets criticised for being laidback. When arriving home, they inadvertently become embroiled into toxic family politics.
Moreover, a birthday party for Amarjeet, makes Arjun feel unsettled. During the party Amarjeet hopes to have a family picture taken, however numerous secrets are revealed.
Sunita finds pictures and messages on Rahul's laptop with another man, leaving her shocked and confused. She then confronts him, to tell the truth, and slaps him with shame.
After numerous family issues and the unexpected death of Harsh in a car accident, the family split.
Eventually, a message from Amarjeet to Rahul and Arjun convinces the family to forgive and forget.
Ranbir Kapoor told the media that he was initially reluctant to play a gay character, but after the game-changing role of Fawad, he is more open to it:
"Now he's (Fawad has) opened the door and it's easy for us to walk through it.
"But earlier… I must honestly say I might have turned it down."
The film was a huge success, earning over 152 crores (£17.4 million) worldwide.
Watch 'Saathi Rey' from Kapoor & Sons here: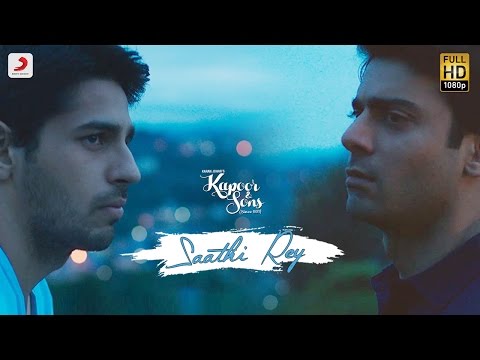 DRUG ABUSE
Udta Punjab (2016)
Director: Abhishek Chaubey
Stars: Shahid Kapoor, Alia Bhatt, Kareena Kapoor Khan, Diljit Dosanjh, Kamal Tiwari, Prabhjyot Singh
Udta Punjab (2016) is a powerful black comedy crime movie capturing the challenging topic of drug abuse amongst the youth.
Bollywood films have barely covered such a story to this depth.
The film follows Tejinder 'Tommy' Singh (Shahid Kapoor) who leads his life as a rockstar. He indulges in drugs, particularly cocaine. Viewers are then introduced to Bauria 'Mary Jane' (Alia Bhatt), a young labourer working in Punjab.
After finding a suspicious drug, Bauria is captured by a drug gang. Facing sexual abuse and prostitution, the devasted Bauria manages to escape from her kidnappers.
Meanwhile, a music change approach from Tommy much has fans turning against him. Angered by his fans, when fleeing from the trouble he meets Bauria, who is also hiding.
As the two begin bonding, Bauria is kidnapped by the same gang, giving Tommy a panic.
Whilst an arrest warrant is issued against him, following an outburst against his fans, Tommy goes looking for Bauria, realising that he loves her.
Doctor Preet Sahani (Kareena Kapoor Khan) and policeman Sartaj Singh (Diljit Dosanjh) work together to track the drug smuggler in the city.
They come to know MP Maninder Brar (Kamal Tiwari) is a major influence behind the drug problem.
Sartaj manages to kill the drug mafia, who kidnaps Bauria and saves his brother Balli Singh (Prabhjyot Singh).
Furthermore, Tommy and Bauria manage to escape the shootout and live their separate lives.
Udta Punjab certainly took Bollywood fans by surprise.
Giving the film a positive review, Rajeev Masand from CNN-News18 states:
"The film is hard-hitting and uncomfortable to watch, and mixes dark humour to a tale about the dirty drug and political nexus in Punjab."
In 2017,  the film bagged 'Best Actor', 'Best Debut Actor', 'Best Actress' and 'Best Costume Design' at the 62nd Filmfare Awards.
Watch the trailer for Udta Punjab here: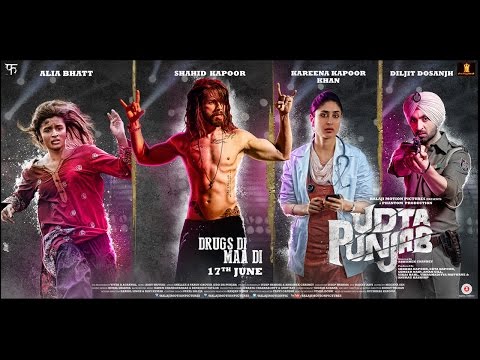 MENTAL HEALTH/ILLNESS
Dear Zindagi (2016)
Director: Gauri Shinde
Stars: Alia Bhatt, Aban Deohans, Atul Kale, Shah Rukh Khan, Ali Zafar Aditya Roy Kapur
Dear Zindagi (2016) is a coming-of-age film that tells the story of a young cinematographer Kaira (Alia Bhatt).
However, Kaira's negative relationship with her family and living situation inflicts unhappiness and sleepless nights.
With no place to stay, Kaira heads for Goa to live with her parents (Aban Deohans and Atul Kale). In the coastal city, she consults Dr Jehangir "Jug" Khan (Shah Rukh Khan) who is a psychologist.
Having heard him talk at a Mental Health Awareness Event, she reaches out to him with the hope of getting help.
Kaira finds his personality and therapy fascinating. She confides on her abandonment and fear of committing to a relationship. This is after briefly falling in love with Rumi (Ali Zafar), a musician
Jug convinces Kaira she does not have to forgive her parents. He makes her realise that they are just two regular people making a mistake.
After having a huge argument with her parents, she eventually reconciles with them.
During her last therapy session with Jug, their feelings for each other come to light. Although, Jug advises Kaira that she moves on, finishes her film project and approaches life with his teachings.
Kaira completes her short film, having worked on it for years. Furthermore, she meets a furniture dealer (Aditya Roy Kapur), indicating that she shares a new happy life with him.
Alia Bhatt plays an integral role in the film and takes on a tricky role alongside Shah Rukh Khan. Speaking with Filmfare, she says she could adapt her own personality to Kaira:
"I realised that I'm quite similar to this character. She is impulsive and reacts quickly. I'm also like that. Now, I try to think twice before I speak."
Kaira seeking help and starting a new life with somebody signifies how she tackles a major mental health obstacle.
Watch Kaira discuss past relationships with Jug here: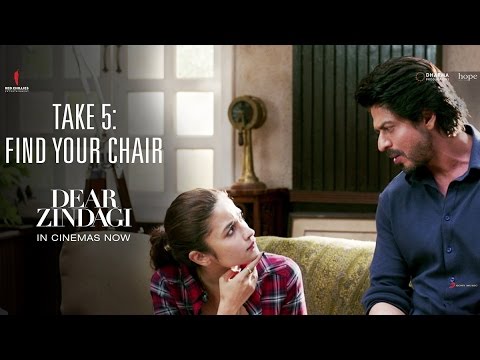 IVF
Good Newwz (2019)
Director: Raj Mehta,
Stars: Akshay Kumar, Kareena Kapoor Khan, Adil Hussain, Diljit Dosanjh, Kiara Advani
The issue of IVF (In Vitro Fertilisation) is a taboo subject, which was not tackled previously in Bollywood films.
This changes with the comedy film, Good Newwz (2019), which happens to convey the IVF message to audiences.
The film is about the couple, Varun Batra (Akshay Kumar) and Deepti Batra (Kareena Kapoor Khan) who are trying for a baby.
Struggling to get pregnant, Dr Anand Ansari (Adil Hussain) says that they will go through an IVF process. He explains that their egg and sperm will combine and fertilise in the doctors' lab.
Another couple Honey Batra (Diljit Dosanjh) and Monika Batra (Kiara Advani) are also trying for a baby. Facing the same issue as Varun and Deepti, they struggle to have children.
With both couples having the same surname, problems occur after Honey and Monika consult the Dr Ansarai.  As a result, the doctor mismatches the sperm samples, leading to complete confusion.
Despite the trailer displaying a comical sense to the issue, we see the characters experience a rollercoaster of emotions. They suffer the predicament of having a child with the wrong partner.
According to IndiaToday, when asked about the importance of IVF Technology in India, Akshay replied:
"IVF ki vajah se 8 million babies have come in this world. There are so many families who cannot have babies and because of this technology, it has come out in such a good way.
"Through this film, we are bringing this serious subject commercially to the audience."
Watch the trailer for Good Newwz here: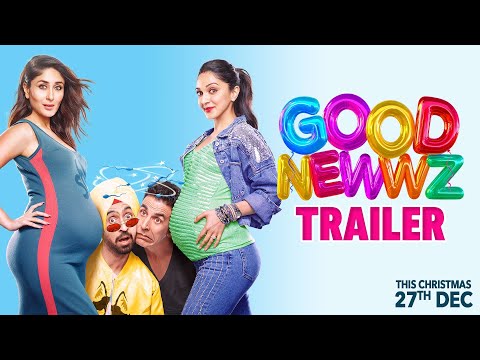 There are many other films that addressed social taboos.
Intercast marriage was highlighted in Julie (1975), with Lakshmi Narayan (Julie) and Vikram Makandar (Shashi Bhattacharya) playing the lead roles.
Silsila (1981), featuring Amitabh Bachchan (Amit Malhotra), Rekha (Chandni), Jaya Bachchan (Shobha Malhotra) and Sanjeev Kumar (Dr VK Anand) looked at postmarital affairs.
The Aamir Khan (Ram Shankar) starrer Taare Zameen Par (2007) explored a struggling dyslexic child.
Padman (2018), which stars Akshay Kumar (Laxmikant 'Laxmi' Chauhan) and Radhika Apte (Gayatri Laxmikant Chauhan) was the first movie to deal with Menstruation.
With taboo subjects being common in Bollywood films, we shall certainly see more movies of this nature releasing.
Furthermore, films may look to take a new path that we have not yet seen before.
The memorable Bollywood films listed above include some of th most insightful taboo stories of their era.