Modding can range from altering backgrounds, to characters costumes and weaponry.
Fallout 4 was one of those games that everyone was hearing about non-stop.
It was so big it made $750 million (£52 million) in its opening day alone, which is more than Call of Duty:Black Ops III made in the first three days.
As a result, the PC modding community took the opportunity and went to work manipulating the game in ways that were just simply hilarious.
Modding has always been around.
It's simply a form of re-programming that allows people to insert whatever they want into the game, whether it is enhancing features, or straight up creating new characters.
By rearranging and messing around with the game, people are able to have even more fun and often post their shenanigans online.
Fallout 4 isn't the easiest game to mod, but have no fears, the online community have put up videos to help you out.
Modding can range from altering backgrounds, to altering characters costumes and weaponry completely and really changing things up.
DESIblitz explores the wackiest, funniest and craziest Fallout 4 mods.
Nicolas Cage Paintings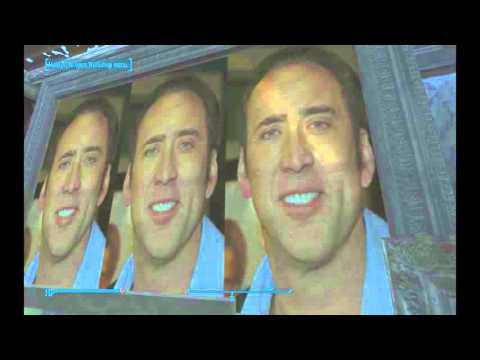 Yes you read that right, actual Nic Cage paintings all over.
Certainly inspired by the many memes surrounding this actor, this is a hilarious and somewhat scary addition to a fairly serious post-apocalyptic game.
Get the mod here.
Gorilla Nukes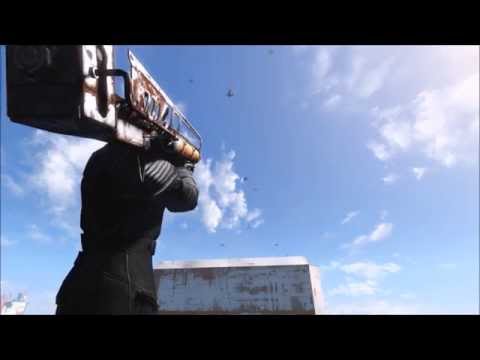 Haven't you ever wondered, aren't regular Nukes just so boring?
Clearly the creator of this thought the same and through the power of modding decided that shooting Gorillas would be a fun addition.
It certainly makes shooting a whole lot more fun, and a challenge of keeping a straight face whilst shooting.
Get the mod here.
Fart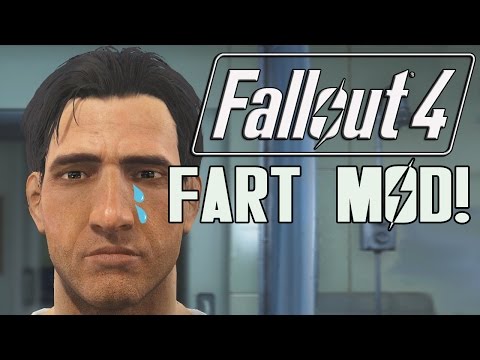 This mod replaces your characters voice with fart noises, and it's definitely a lot funnier than it sounds.
Toilet humour is something no one really grows out of, so have fun with this one.
Get the mod here.
Troll Baby
Now this one's more on the creepier side.
It replaces baby Shaun and every other baby with a more scary pale white complexion and a smile that could scare even the most bravest of gamers.
Get the mod here.
Jetpack
Yes, a real working Jetpack that allows players to fly around the wasteland, making exploring the world just that much more fun.
And let's face it, who doesn't like flying in games?
Get the mod here.
Taylor Swift
This one is for all the Swifties out there playing Fallout 4 as it changes the pip-boy background to the queen herself – Taylor Swift.
Get the mod here.
High Velocity Cat Cannon
This mod definitely adds a whole different level, as players must get tired of firing the same old weapons. Why not spice up your cat love by throwing them instead?
These high velocity felines are deadly, so spread the cats everywhere and create mass destruction.
Get the mod here.
Todd Howard as Jesus
Who doesn't need Todd Howard as Jesus in your TV? Whoever said no is either lying, or hasn't seen how funny this is.
This mod definitely brings a hilarious element to this game, and we all need some humour from time to time.
Get the mod here.
Lightsabers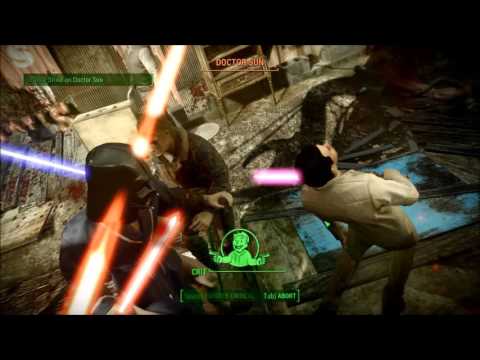 This mode allows you to use the force to survive the wasteland.
With the hype of Star Wars back in full swing, it's safe to say that fanboys and fangirls are going to love this one.
Use the lightsaber to slay your foes, whilst humming to the Star Wars theme tune.
Get the mod here.
Nudity
Now this one was bound to happen, with the gaming community having quite a reputation.
This full nudity mod does what it says and makes characters naked as the day they were born.
This one only works for female characters and includes some NPC's as well (non playable characters).
Get the mod here. (Content Warning 18+)
Now modding is all fun and games, but remember, with great power comes great responsibility.
So use this freedom wisely and have as much fun as possibly manipulating this wasteland to its fullest potential.