"Protein shake maarke, Pehle tu mere jaisi body bana."
Salil Jamdar and the team from 'Shudh Desi Gaane' have become pioneering experts at taking the mickey out of Bollywood through their spoof viral videos.
Their latest parody – 'The Virgin Godfather Song' – is perhaps one of their best, taking a hilarious pop at popular target, Salman Khan.
It centres around Salman's own viral video, where he records a track for the brand new flick, Hero (2015), which hit cinemas on September 11, 2015.
The humour begins straight away, as the Sallu Bhai lookalike walks into the studio on time to the sleeping crew's surprise, taking a dig at his legendary reputation for being late.
The lyrics of the hit song 'Main Hoon Hero Tera' (I am your hero) have been cleverly changed to become verses of silly advice from mentor Salman to his struggling protégé, Pancholi.
Like a training montage from Rocky II (1979), Pancholi slowly begins to get to grips with the Salman Khan philosophy, with laugh out lines like:
"Protein shake maarke, Pehle tu mere jaisi body bana (first of all take some protein shake and try to make your body like mine).
"Overgrown biceps aur hundred pack dickha' (Show your overgrown biceps and hundred pack stomach)."
The chorus 'Main Hoon Virgin Godfather Tera' plays on Salman's persistent relationship with the media, where he has claimed for years he is a virgin.
The Bollywood star's lookalike continues to teach the Pancholi lookalike his famously bogus dance moves.
They even meditate a breathing technique to Sallu Bhai's trademark thumb movement across his nose, chanting the phrase 'I'm a virgin'.
Watch the parody video here: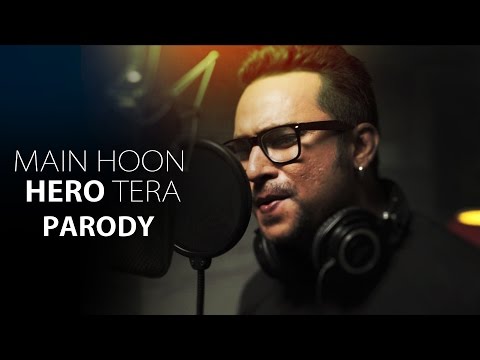 Now check out the original clip to compare: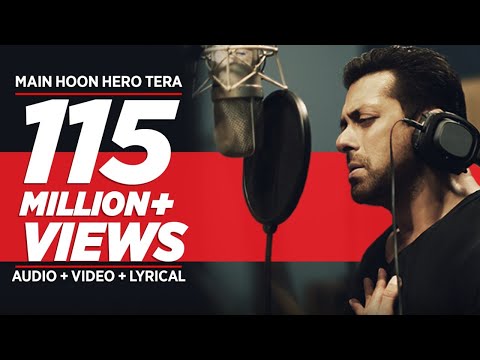 DESIblitz salutes Sudh Desi for producing some of the funniest viral Bollywood parody videos and looks forward to more comedies!