The judges aren't taking any prisoners when it comes to elimination!
Hosted by Nav Bajwa, Mr Punjab brings a chance for the Punjabi boys to prove who is the best and most talented.
Running for the second year, the 2015 auditions have been anything but boring.
The rowdiness of the Punjabis and cool dialect keep us entertained.
On the judging panel this year are actor Harish Verma, singer Roshan Prince and Ravinder Grewal.
The preliminary auditions were held at Amritsar, Jalandhar, Chandigarh and Ludhiana, and saw the judges testing the contestants on their style, personality and strength.
70 men were selected to continue onto the Mega Auditions to face the next cut, and gifted with a white cloth bearing a logo of Mr Punjab.
A new judge joined the panel at the Mega Audition – Arjan Bajwa, an actor and model.
The judges tested the contestants on the way they presented themselves, as well as their strength by making them do weight lifting with dumbbells.
Simran Jeet Singh struggled to keep steady in the weight lifting task, however managed to charm the judges with his answers to their questions.
Other highlights included contestants playing the drums and a few others juggling the weights like it was riding the bike!
32 of them proceeded to the Studio Round, which is set to be held at Delhi. We hear it's going to be even more challenging!
The trailer below shows the intensity at Mega Auditions. The judges really aren't taking any prisoners when it comes to elimination!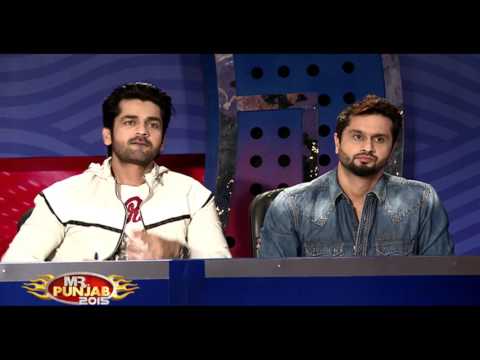 In the inaugural Mr Punjab, Harmanveer Singh, a Jalandhar boy, was crowned on December 12, 2014.
Balraj Singh was declared the first runner-up, whilst Ramanjeet Singh and Prince Narula were joint second runners-up for the contest.
Each runner up was rewarded with a cheque of Rs 50,000 (£500).
For the 2015 edition, prizes include appearances in music videos, auditions for movies that will be produced by PTC Motion Pictures, a brand new car and a chance to visit Dubai.
Clearly, they are worth the gruelling competition and we cannot wait to see them fight it out!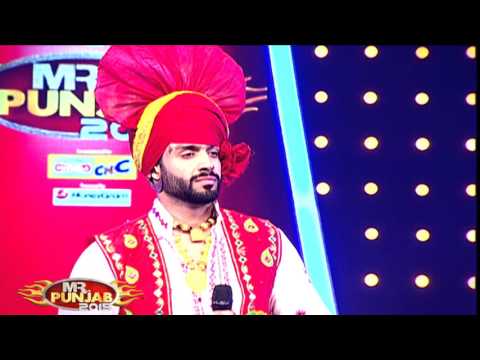 The Studio Round is expected to begin on November 16, 2015 and will see the chosen 32 battle it out to proceed to the next round.
From the looks of it, things are going to get intense and it's going to be fun to see how it all pans out!