"Respect your industry and the people you work with...Respect comes first."
Jawani Phir Nahi Ani 2 is set to grace the big screen on August 21, 2018.
The much-anticipated sequel is one of the first productions to be made between India and Pakistan, boasting an array of talent from either side of the border.
Directed by Punjab Nahin Jaongi's Nadeem Beyg, we get a glimpse into the romantic comedy in an exclusive interview with the incredible writer and cast.
DESIblitz comes face to face with Vasay Chaudhry, Ahmed Ali Butt, Humayun Saeed, Fahad Mustafa, Kubra Khan and Mawra Hocane.
Jawani Phir Nahi Aani 2 – High Hopes
After Jawani Phir Nahi Ani earned itself the title of highest-grossing Pakistani film of its time, cast and crew are adamant on maintaining high standards in the sequel.
With the trailer garnering 2.5 million views so far, fans are eager for its release.
Writer and actor Vasay Chaudhry, renowned for writing the Jawani Phir Nahi Ani franchise as well as hosting hit TV series Mazaaq Raat, expects a lot from the film.
He tells DESIblitz:
"It's taken me pretty long to write this…it's really come a long way.
"We were planning something much bigger than the first one which we did manage to pull off so it took a lot of time."
He also assures us that the film is one to enjoy with the family.
The Annie ki Ayegi Baraat writer and comedian stresses his commitment to PG jokes, stating; "I will never do vulgar jokes.
"I can only write stuff I can watch with my family."
Mawra Hocane, who plays a new role in the film is also optimistic.
"I think the sequel is better. With time the team gets better. It's the same team, the same production and they've just gotten better with every film.
"Last year we had Punjab Nahin Jaungi which had my sister in it and I think that was better than Jawani Phir Nahin Ani."
The Sanam Teri Kasam actress tells us:
"Jawani Phir Nahi Ani 2 has all the right elements. The first was funny and entertaining, the sequel is funny and entertaining and it also has that emotional element from Punjab Nahin Jaongi. So it's basically a nice blend of everything."
Veteran actor Humayun Saeed shares his excitement for the movie.
"I'm very excited. The first part was well received, people loved it."
Watch interviews with JPNA 2 cast here: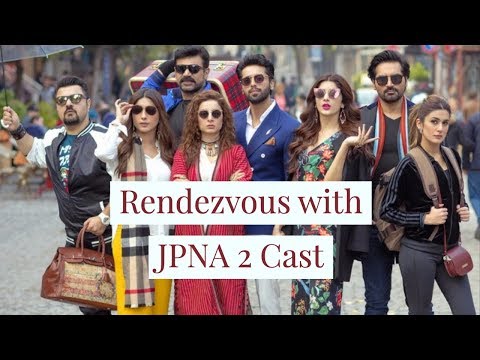 An Impeccable Cast and Unique Storyline
Viewers also have plenty to look forward to, including new cast and fresh locations.
"Altogether the story is very different so we take other characters, Fahad's character, Kubra's character, Mawra's character, it's all different," says Saeed.
"The film is shot in Turkey and Dubai which is part of the story," Vasay explains.
"We've taken the story forward. We have the same characters which are slightly evolved. The story is moving accordingly," he adds.
Watch an interview with Humayun Saeed here: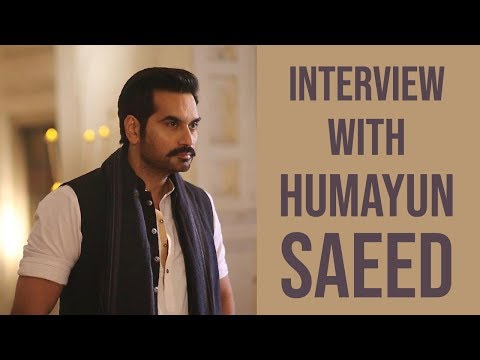 Welcome 2 Karachi star, Kubra Khan, another fresh face to join Jawani Phir Nahin Ani, talks about how the new and original cast gelled whilst shooting.
"As a team, we bonded really well in Dubai, everyone got to know each other much better. We went through a lot in Dubai together."
Mawra also shares some moments of masti on the sets, including a slight mishap whilst shooting.
"There's one shot when me and Fahad are running hand in hand. Right after that shot, I fell on my face. That's got to be the best memory.
"At the time it wasn't funny at all but now when I look back at it, it was pretty hilarious."
Kubra reveals more about her role in the film.
"The easiest way to explain it is that people who know me know she's very similar to who I am.
"She's a very relatable girl. Yes, she's a rich girl but not like, 'I need to wear pricey heels.'
"She's very down to earth so it wasn't hard doing it because I am that person.
"Her man bun, backpack and how she walks out in jeans is nice. She's a complete tomboy and adrenaline junkie. She takes life easily, as it comes. She wants to live in the moment."
Watch an interview with Kubra Khan here: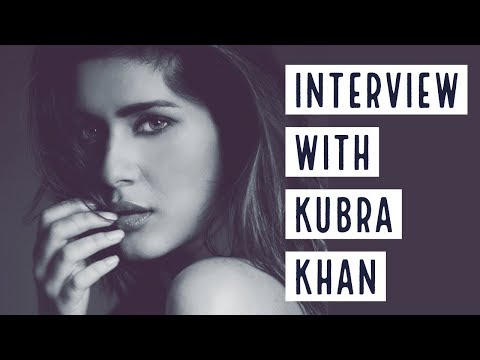 Breaking Barriers
The film is being applauded for transcending borders with its multi-national cast and storyline, starring Bollywood star, Kanwaljit Singh.
Vasay doesn't reveal too much but gives us a taster to the characters and the unique storyline.
"I really like Mrs Sohail Ahmed's character, Fahad's was very interesting as well as Mr Kanwaljit Singh's character. There's also an India-Pakistan angle on it."
"This is the first production to be done between India and Pakistan. There is a very big change in this movie." Says Ahmed Ali Butt, actor, singer and grandson of the late Noor Jehan.
"People will be surprised with how we dealt with the Pak-India issue because they say its controversial."
Fahad Mustafa, most renowned for his role as host for ARY's Jeeto Pakistan originally had plans to become a pharmacist, only to drop out halfway through university.
When asked why, his co-star Butt cheekily responds: "Because he sucked."
"I was wasting my parents' money. I realised this is something I didn't want to do in life." Says Fahad.
Working as an actor, producer and host, he exhibits a multitude of talent.
"I wanted to be a producer from the beginning, my dad was a producer. I thought I'd be a producer and give back."
When asked if feels he ever has too much going on, he replies:
"That's what keeps me going, I don't want to be doing one thing for the rest of my life.
"If I get tired of acting I'll go to producing. Just to keep the excitement going."
In a previous interview, director Nadeem Beyg describes Fahad's character as "bringing something new to the film." When asked to comment on this, he jokes:
"It's the youth he's talking about. The rest of the actors are old. Me and Mawra added the youth factor to the film. It is about 'jawani' but there was no jawani except for us. We were the catalysts."
The Na Maloom Afrad actor describes his role in the film – also a new character who plays Mawra's love interest.
"He puts all the ideas in practical form when romancing Mawra. It was my first time working with her on screen. The chemistry, biology, physics was all in synch."
A Remarkable Soundtrack
The soundtrack has fans hopeful, with the title song sung and rapped by Ahmed Ali Butt, bringing back vibes of his band, Entry Paradigm.
'Tille Walli Jooti' scooped up over 862,000 views on YouTube – with Punjabi folk singer Arif Lahor accompanying Butt on the track.
Check out the music video here: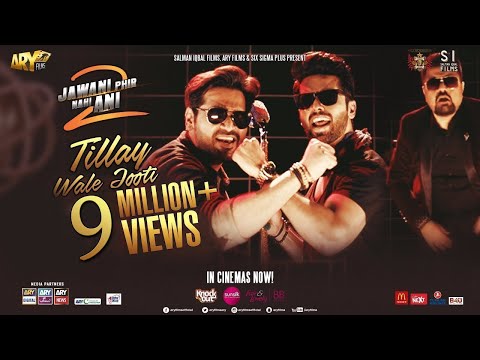 "I wanted to work with Arif Lohar for a while. It took me ages to convince him to sing on the track. We wanted it loud and aggressive because his voice is powerful."
Coming from a highly respected musical family, he shares the most important lesson he learnt.
"Respect your industry and the people you work with…Respect comes first."
On the official trailer on YouTube, one user shares his enthusiasm:
"One of the best trailers of Pakistan movie industry till now. 100 crores on the way."
Whilst many fans ardently await its release, others are not as keen.
Watch an interview with Ahmad Ali Butt and Fahad Mustafa here: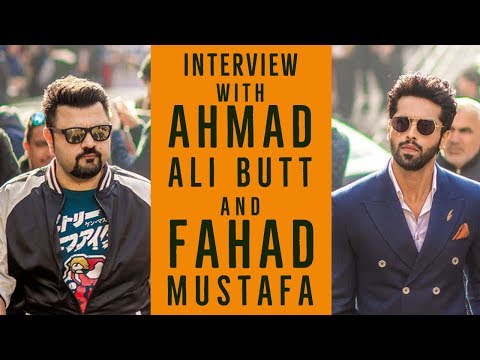 After Jawani Phir Nahi Ani received 29 nominations and won 18 categories at the 2nd ARY Film Awards, the sequel has much to live up to.
One netizen comments:
"Without Bushra Ansari, Hamza Ali and Soha Ali it doesn't even feel like Jawani Phir Nahin Ani."
So, will Jawani Phir Nahi Ani meet our expectations? There's only one way to find out! Watch it!