"My choice to marry, or not to marry. To have sex before marriage. To have sex outside of marriage. To not have sex."
A powerful video celebrating female empowerment from Vogue India, titled 'My Choice', has gone viral.
Featuring Bollywood actress, Deepika Padukone, the short two-and-half minute film is directed by Homi Adajania (director of Finding Fanny and Being Cyrus).
The video is part of the #VogueEmpower initiative, which seeks to promote Indian femininity in a positive light.
Released on March 28, 2015, the #MyChoice video has already garnered 3.6 million views on YouTube.
The video itself sees Deepika narrate an inspirational speech of female equality, and the importance of women making their own choices, for themselves and without the interference of others.
Alongside Deepika, the video features 98 other women, including notable Indian personalities like Nimrat Kaur, Zoya Akhtar and Anupama Chopra.
The Bollywood beauty makes some bold statements in the video – which directly challenge the taboos that exist in India in today:
"My choice… to marry, or not to marry. To have sex before marriage. To have sex outside of marriage. To not have sex," Deepika says.
At a recent press conference, Deepika spoke about her involvement with the initiative, and how important it was for women to be happy in their own skin, first and foremost:
"To be the person that you want to be, and I truly believe that you can only achieve that is when you have firstly accepted yourself for who you are and what you are.
"With all your pluses, minuses, your flaws, you have to first love yourself and accept yourself for the way you are. And be able to go out there and say, 'You know what, this is who I am, and this is what I stand for'."
However, Vogue India, Deepika and Adajania have received considerable backlash over what many have claimed to be a 'skewed interpretation of female empowerment'.
Gunjeet Sra of Quartz India has insisted that the video is hypocritical. Vogue and Padukone represent two industries which magnify the insecurities of women – fashion and Bollywood:
"They're both from an industry that is based on fetishising, objectifying and reinforcing sexist standards of beauty on women. So when these two forces combined talk about women empowerment, one is left a bit confused, because, let's be honest, fashion and Bollywood do not empower anyone."
Watch the #VogueEmpower #MyChoice video here: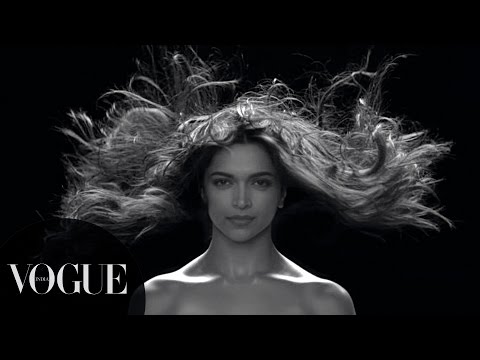 Many on Twitter have picked up on the adultery aspect of the video – and have been drawing out criticisms:
difference between @deepikapadukone & Sunny Leone –> Sunny Leone is not a hypocrite. (Sunny Leone 1 – 0 Deepika) #MyChoice

— Phantom (@ActiWitty) March 31, 2015
How many men who talk about gender equality would also agree to equal masculine and feminine traits in themselves as well? #MyChoice

— Kapil Gupta (@Kapsg) March 31, 2015
Is it necessary to go overroof to announce you are a slut @deepikapadukone #MyChoice

— Kumar Sonu (@Sonu8SINGH) March 31, 2015
Others however supported Deepika and the #VogueEmpower initiative:
The #MyChoice video has so many positive words regarding women empowerment yet people find something wrong tbh I see nothing wrong with it

— ???? (@Mariyammmx) March 31, 2015
Sonakshi Sinha also spoke up about the #MyChoice video, saying: "Women empowerment is not always about what clothes you would like to wear or who you want to have sex with."
Actress Nimrat Kaur who also features in #MyChoice insisted that the video only touched on a few aspects of female empowerment, rather than all of them combined:
"I do not think this video is representative of issues faced by women. Everyone has their own perspective, it should be appreciated. This video is not representative of a movement."
Of course, men are not sitting idly while #VogueEmpower and Deepika speak about female empowerment. Here is a parody #MyChoice Male Version here: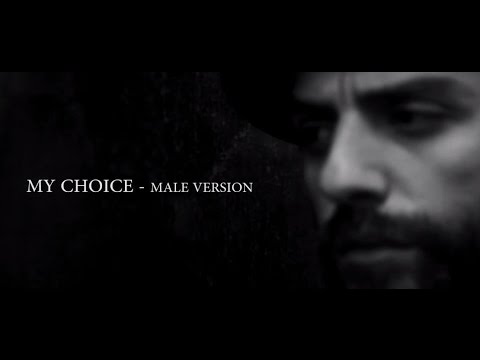 Whatever the reaction from fans and critics, the decision to have Deepika leading is a pivotal one – the Bollywood actress who has rapidly become one of the most successful and respected stars of the Indian film industry, has been a strong advocator of female equality.
Padukone famously called out Times of India over a 'Cleavage Row' in which images of Deepika were sensationalised by the national newspaper.
In a curt response to TOI on Twitter, Deepika responded: "YES! I Am a Woman. I have breasts AND a cleavage! You got a problem!!?? Don't talk about Woman's Empowerment when YOU don't know how to RESPECT Women!"
Deepika received much praise and support from her colleagues in Bollywood, who were glad that someone finally had the courage to stand up for women and the way they were unfairly perceived in the media.
Only five months later, in January 2015, Deepika revealed her intense battle with depression at the height of her fame, shocking many of her fans and those in the industry:
"There were days when I would feel okay. But at times, within a day, there was a roller-coaster of feelings. Finally, I accepted my decision."
"My personal experience as well as my friend's death urged me to take up this issue, which isn't usually talked about. There is shame and stigma attached to talking about depression."
It is evident that the bold and opinionated Deepika is the last person we can expect to back down from whatever criticisms she faces. And that in itself is a truly inspiring attitude for many women.
Perhaps it would do well to celebrate female positivity through whatever form it presents itself rather than knock it down.