"When Halo 5 came around, we said let's make the ultimate Halo toy box."
The first Halo game debuted on the original Xbox in 2001 to great critical acclaim.
A colourful sci-fi shooter with an extremely popular multiplayer mode, the series has had four main iterations and several spin-off titles since.
With 343 Industries returning to the helm for Halo 5: Guardians, the story of Master Chief's fight against insurmountable galactic forces takes a drastic turn.
He is branded a traitor and hunted down by his fellow Spartan soldiers.
Having enjoyed a successful multiplayer beta made available in November 2014 to purchasers of Halo: The Master Chief Collection, 343 Industries have kept the best for last.
Here is what you need to know about the game and its various modes.
Campaign
Co-op campaign play is not new to the Halo series, but Guardians has been developed with it as a key feature.
Players will alternate between Master Chief's Blue Team and Spartan Locke's Fireteam Osiris throughout an extensive campaign that they can play solo with AI teammates, or with up to three other players.
343 Industries have promised a Halo game that remains familiar but is bigger and better.
The game's campaign is said to be longer than any previous entry, and there are a slew of quality of life adjustments to the movement system and heads up display.
It is clear from the minimal impact of the changes that 343 Industries are keen to retain the series' classic look and feel, improving on the formula without changing too much of what makes the series so beloved.
Arena
Very little has changed about the classic 4v4, Red vs Blue team death match.
Given the mode's popularity across two console generations, it would have been foolish for 343 Industries to change much of this mode's design.
New features include a competitive skill rating system that uses the player's first ten matches to determine their starting tier, meaning that veterans of the series do not need to start from the bottom rank.
A new season feature has also been implemented, a mode that resets your win-loss ratio each month to provide a fresh start.
In addition to this is a self contained competition, a feature found in other multiplayer games such as Mortal Kombat and the Diablo series, commonly known as the 'Ladder'.
Warzone
The new Warzone mode is perhaps the most ambitious.
In a 24-player conflict, teams of 12 can win by either reaching 1,000 points through a mix of PvP (Player versus Player) and PvE (Player versus Environment) combat, or by capturing bases and destroying the enemy team's base core.
With a variety of objectives and an evolving battlefield, players won't be forced to pursue objectives in any specific order, giving freedom and variety to the game mode that will no doubt improve its longevity.
"When Halo 5 came around, we said let's go after this, let's make the ultimate Halo toy box", Multiplayer design director, Kevin Franklin, explains.
'Toy box' is the key theme of the mode's development, which is evident further with the implementation of the requisition system.
It allows player to gain 'req points' by capturing bases, defeating bosses and wiping out members of the other team, and use them to update and change up their arsenal and garage.
Post-Launch Support
343 Industries have promised a wealth of downloadable content that will be available for free post-launch.
The complete details of what this will entail are still pending, but at least 15 new maps will be available free of charge to all players after the game is released, potentially alongside new game modes and other content.
Franklin says in an interview: "So we have 15 maps we're committed to right now for post-launch, which will be available to players at no additional cost.
"And then we have a really, really big plan around new Requisition content, which is going to be coming out post-launch."
Req bundles have been confirmed as an optional paid download, allowing players to purchase extra equipment load-outs.
However, 343 Industries assure they are not a 'pay-to-win' feature, and will be also available as an in-game reward.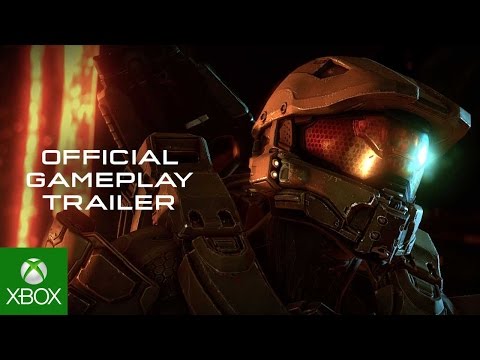 Halo 5: Guardians is looking extremely promising, with a meaty campaign you can enjoy with friends, and the return of the classic online death match that defined the modern era of competitive gaming.
Together with the new warzone mode setting itself up to be one of Xbox's defining multiplayer experiences, the latest instalment is stunningly gripping.
Add in a committed post-launch period, and you have a game that people will be playing well into 2016.
Halo 5: Guardians will be released on October 27, 2015 for Xbox One.