"I kept it under wraps...It's bananas...I'm really proud of this."
American rapper and producer Dr. Dre has released his first album in 16 years – 'Compton: A Soundtrack by Dr. Dre'.
The album premiered on Apple Music's new radio station, Beats 1, on August 6, 2015.
It was followed by a special program hosted by former BBC Radio 1 DJ Zane Lowe.
The six-time Grammy award winning rapper talked about working with his protégés on the new album.
He said: "The new artists I got like King Mez and Justus, these two guys actually came in and just grinded with me throughout the entire project.
"As a matter of fact, most of the lyrics are written by us three.
"We would just go into the studio, put up the track and for some reason, the stars aligned and we killed it, man."
The 16-track album will serve as the accompanying soundtrack to his upcoming biopic film, Straight Outta Compton (2015).
Watch the trailer here: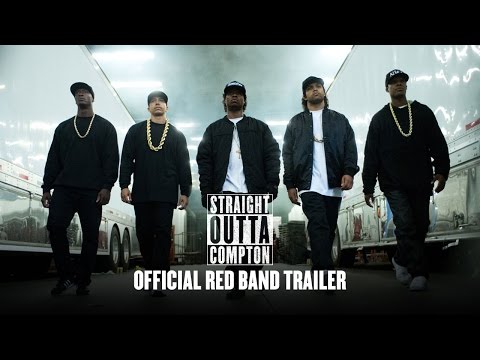 Dre said: "During principal photography, I felt myself going to the studio and being so inspired by the movie that I started recording an album.
"I kept it under wraps, and now the album is finished. It's bananas…. I'm really proud of this."
Described as 'cofounding and enthralling', 'Compton' features old school rappers (Snoop Dogg, Eminem, Ice Cube) and rising stars like Kendrick Lamar and Marsha Ambrosius.
All royalties earned will be donated to support a new performing arts centre in Compton, California.
Twittersphere is super hyped about it already:
THE DON @drdre MURDER BEATS . DANGER ALBUM . LOVE IT .! #Compton

— DJ Surinder Rattan (@SurinderRattan) August 7, 2015
Only @drdre could exceed expectations and pressure of a 16 year wait for an album. #Compton@zanelowe@Beats1@AppleMusic

— Mike Shinoda (@mikeshinoda) August 7, 2015
'Compton' is Dr. Dre's first solo release since '2001' in 1999. The new LP is available exclusively on Apple Music and iTunes Store from August 7, 2015.
Straight Outta Compton, based on his pioneering hip-hop group N.W.A., will hit US cinemas on August 14, 2015.