The device can be of use for everyone - men, women, children and the elderly.
With sexual assault being on the rise, a company called ROAR for Good has dedicated themselves to preventing sexual assault through a product.
'Athena' is a small round button that clips onto a belt or lapel.
When this button is pressed, it emits a loud alarm and immediately texts the user's location to their designated emergency contacts.
It contains a small low energy Bluetooth chip that works together with a smartphone in order for the text messaging system to work.
The alarm will sound off when activated unless the SilentROAR mode is activated.
SilentROAR is designed to not trigger the alarm, but will still continue to transmit your location to your emergency contacts.
The idea is to allow users to alert their state of danger without cautioning the attacker. It also acts as a preemptive measure if the user feels threatened.
It can also be worn as jewellery to be even more discreet, like a necklace, so that it is not just for the wrist.
ROAR for Good's co-founder, Yasmine Mustafa explains: "We took a self defence class and found that the worst place to wear a safety device is on your wrist, because you only have one hand to activate it."
The device is primarily marketed towards women, but it is also designed to be unisex and can be used for everyone – men, children and the elderly.
It is available in three colours: rose gold, antique silver and timeless black.
There are hopes to eventually add upgrades allowing victims of sexual assault to contact the police from the device, and to make it more discreet by inserting it directly into clothes.
Find out more about Athena in this video: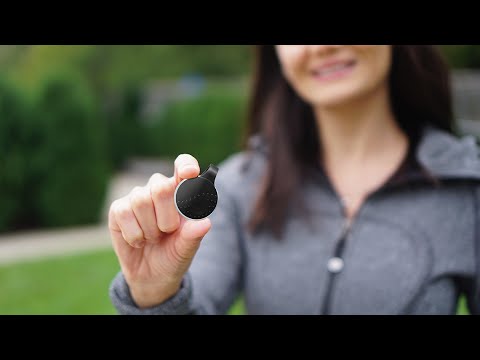 Yasmine says the idea to create Athena came to her during a solo backpacking trip across South America.
She describes: "As amazing as the trip was… Literally everywhere I went, I would hear of a time where a woman was attacked."
When she returned from her trip, she also heard a nearby neighbour had been brutally beaten and sexually assaulted when she had gone outside to read her meter.
Yasmine continues: "When I heard the news story the next day, that's when the idea for ROAR was born."
Sexual assault has been an issue in society for as long as there have been people, but with the rise of social media, the dialogue has been re-opened and continues to be discussed.
Criticisms of how women are taught 'how not to be raped' over teaching men 'not to rape' has been the loudest, and as a result, worrying statistics have come to light over the issue.
According to the Centers for Disease and Control and Prevention, 19.3 per cent of women and 1.7 per cent of men in the US have been raped during their lifetimes.
On the other side of the pond, Crowd Voice reports in 2013 that rape have increased by 35 per cent in India.
In 2014, it is found that 86 per cent of rapes involved an attacker that is known to the victim in India.
The Telegraph also conducted their own survey, revealing that one-third of female students in British universities have endured sexual assault or unwanted advances.
31 per cent of women and 13 per cent of men claim to have experienced inappropriate touching or groping, while 34 per cent of women and 1 per cent of men have experienced some form of sexual assault or abuse.
With a device like Athena, it is hoped that potential victims can protect themselves from harm until law enforcement is available to them in those situations.
ROAR for Good also hopes to change the culture of assault through the means of education and empathy. They plan to donate 10 per cent of its Indiegogo proceeds to the One Love Foundation.
This American foundation aims to educate high school and college students about relationship violence, as a means to prevent the attitudes and beliefs that allow a culture of violence to persist in our society.
Yasmine says: "The whole idea of educating young children on what constitutes a healthy relationship with the goal of not needing these devices one day."
Other products similar to Athena can be found on the market. For example, the Safelet is a bracelet that allows users to alert friends, family and the police to where they are and that help is needed.
These types of innovations are also seen in apps, such as 'bSafe', which is a personal safety app designed to aid users who are concerned over their wellbeing whilst traveling.
After the user registers as a primary contact, they can add an unlimited number of friends to your network. The 'Follow Me' feature really helps as it allows friends to track the user's journey to help them feel less alone.
Other apps include 'Circle of 6' (localised for Delhi), 'Hollaback' and 'Guardly' which all have similar features, focusing on having a network and tracking your location.
Athena is making waves, and although it is regrettable that we live in a world where this device is even needed, it is allowing users to take charge of their own safety.
Through empowerment, users no longer have to fear potential attackers around every corner.