"Now when I look at her I am blown away"
Bollywood beauty Katrina Kaif has enjoyed 15 years in Bollywood. Since her debut in 2003 with the film, Boom, she has enjoyed countless hits.
While fans love her elegance and grace both on and off the big screen, they also adore her as a mind-blowing dancer.
The star has single-handedly delivered the most popular dance tracks of recent years, and nearly all of her films feature a mesmerising performance.
With so many memorable dances to choose from, DESIblitz picks out five of Katrina Kaif's most mind-blowing dance performances so far!
Agneepath: Chikni Chameli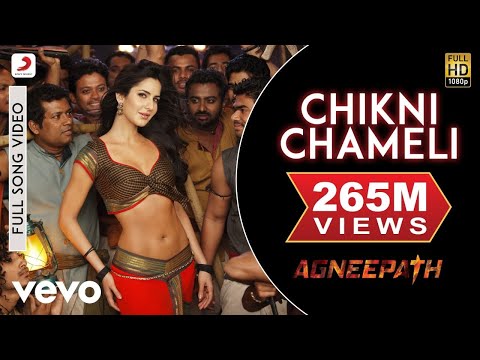 Released in 2012, the film Agneepath was a remake of the 1990 original. Starring Sanjay Dutt and Hrithik Roshan, the film revolves around an evil son who kills his own father.
The item song 'Chikni Chameli' is a particularly iconic song because most critics applauded the actress for trying something new.
Described by Kaif as a "Desi-rustic" number, the actress told The Hindustan Times:
"I hope and pray it becomes bigger than any of the previous item songs. As actors, we love doing better than what's been done in the past. I don't think there's anything wrong in expecting that."
Katrina's wish certainly came true with the song garnering 66 million views on YouTube to date.
The dance steps are easy to pick-up and follow. This choreography would be easy to recreate for a group dance at a wedding.
Kaif has two outfit changes throughout this song. Her look begins with a yellow outfit and changes into a pink lehenga.
Kamli: Dhoom 3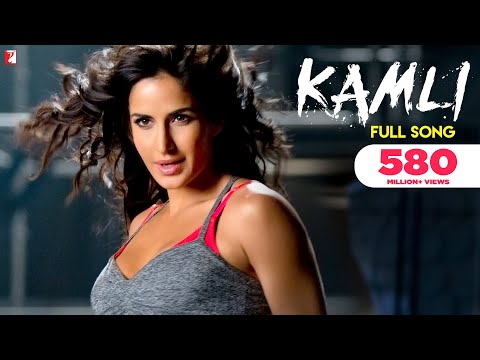 Dhoom 3 was released in 2013. Part of the popular Dhoom franchise, the film is based on a young man and the lengths he will go to fulfil his dream of keeping his family circus in business. Kaif acts as one of the performers in the circus in this film.
The Dhoom 3 actress' outfit at the start of the song looks slightly frumpy but she makes it work.
She wears light blue denim dungarees, black boots a trench coat and a hat. If you are thinking about recreating this look, lose the hat.
Her dancing style is contemporary and smooth. This song is unique because her character is trying to imply that she is a trained gymnast through dance.
In the first 40 seconds of the song, she does a backbend and the splits. Throughout the song, she continues to perform cartwheels, handless cartwheels and running up a wall and doing a backflip.
Kala Chashma: Baar Baar Dekho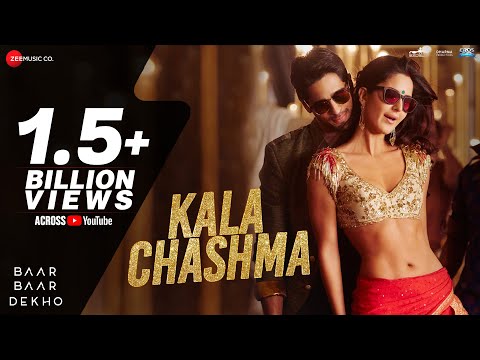 This film is about a time travelling genius who is given the opportunity to go back in time. He uses this opportunity to rectify the mistakes of his past.
The choreography of this song is intermediate, but the most iconic step of the song (the chorus step) is easy to pick up!
The best part of the music video is that everyone manages to pull off the sunglasses and Desi attire really well, especially Katrina Kaif.
The song starts with the 'Kala Chashma' dancer dressed up as a bride. As the song continues she sports a red and gold dress and accessories with green bangles, a green bindi and sunglasses in order to finish off the look.
The film also has another fantastic dance number, 'Nachde Ne Saare' which is a perfect song for weddings and the choreography is easy to pick up.
In this song, Kaif wears a simple red lehenga with minimal jewellery.
Sheila Ki Jawani: Tees Maar Khan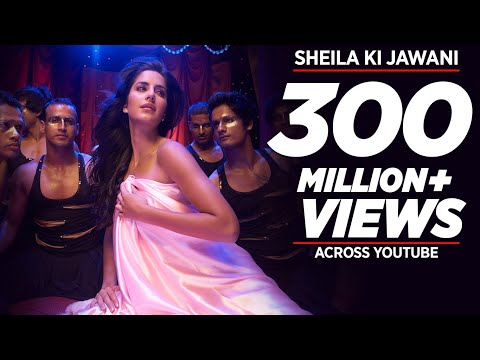 Perhaps one of Katrina's most iconic item numbers has to be 'Sheila Ki Jawani' which has since become a quintessential mehndi dance number.
The track features in the 2010 film starring Akshay Kumar and follows a con man who hopes to pull off the biggest con of his career.
In this item track, Katrina sent temperatures soaring as she emerges wrapped in nothing but a bed sheet dancing on a round bed. Her outfits for this song are mesmerising – from shimmering gold to a scorching pink number.
Mashallah: Ek Tha Tiger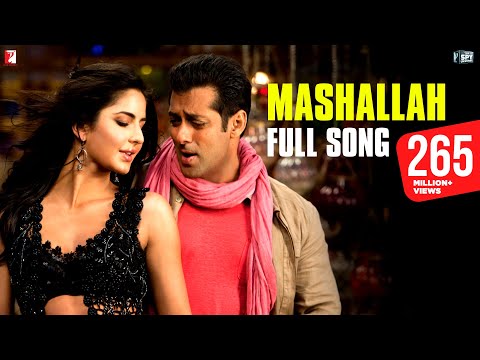 Starring Salman Khan, as Tiger, Ek Tha Tiger is an action-spy thriller. Dogra is released after spending several years in prison. The film consists of Dogra trying to reunite with his family.
Katrina is absolutely stunning in this Middle-Eastern number. Mixing Bollywood with belly dancing, the steps from the music video are relatively easy to follow.
The simple rhythm of this song would mean choreographing your own dance would be simple.
The most iconic thing about this song is the Turkish and Arabic composition. Also, the music video is set in an old-fashioned marketplace.
Today, Katrina is well-known for her incredible grace and elegance when it comes to her dances.
Interestingly, this wasn't always the case.
In the initial stages of her career, she worked with contemporary dancer Terence Lewis who described to her posture to be like wood have "no dancing skills".
He reveals: "Back then she found it difficult to catch the rhythm, her movements were very large and not graceful at all.
"She didn't have that energy like you say in Hindi, khul ke nacchna (dance freely). But it's like she went inside a tunnel and came out on the other side, completely transformed.
"Now when I look at her I am blown away."
She may not have started as a natural-born dancer, but Katrina's hard work and determination are clear to see in this incredible routines.
These are our top five dance songs where Katrina Kaif looked mind-blowing!
But these aren't her only iconic tracks. We must acknowledge her incredible dances in songs like, 'Zara Touch Me' (Race: 2008), 'Ishq Shava' (Jab Tak Hai Jaan: 2012), 'Swag Se Swagat' (Tiger Zinda Hai: 2017).