"First I voted to leave, now I think I would vote to remain."
Boris Johnson gave a speech at the Tory conference in Manchester on October 2, 2019, prior to sending his Brexit Plan to Brussels.
He emphasised that he is determined to get "Brexit done" by the end of October. The government has, in fact, said that delaying Brexit will be unnecessary and costly for Britain.
However, the PM faces having to request an extension if MPs don't back his proposal by October 19, 2019. This is stated under the terms of the Benn Act, a law passed in September 2019.
Mr Johnson said this is going to be Britain's final offer or it will be a no-deal situation. At the conference, which was his first conference speech as the Conservative leader and PM, he stated:
"What people want, what leavers want, what remainers want, what the whole world wants is to be calmly and sensibly done with the subject, and to move on.
"And that is why we are coming out of the EU on October 31, come what may."
Talking about his proposal, Johnson continued:
"Today in Brussels we are tabling what I believe are constructive and reasonable proposals, which provide a compromise for both sides.
"We will under no circumstances have checks at or near the border in Northern Ireland. We will respect the peace process and the Good Friday agreement.
"And by a process of renewable democratic consent by the executive and assembly of Northern Ireland, we will go further and protect the existing regulatory arrangements for farmers and other businesses on both sides of the border.
"At the same time, we will allow the UK, whole and entire, to withdraw from the EU, with control of our own trade policy from the start, and to protect the union."
The PM wants to abolish the current backstop and replace it with a mixture of checks at ports on the Irish sea.
In a letter to the European Commission president, Jean-Claude Juncker, Mr Johnson acknowledged that there is "very little time" left.
He also said that if the two sides could not get a deal before October 17, it would be a "failure of statecraft for which we would all be responsible."
The DUP (Democratic Unionist Party) is on board with the Prime Minister's proposal.
Conservative party members Sajid Javid and Priti Patel, both of South Asian background, were both name called during the PM's speech to help him deliver Brexit.
We spoke to British Asian people from Birmingham about Mr Johnson's Brexit plan and got their reactions.
Public Reactions
Mehar does not want Britain to go out of the EU without an agreement, she said:
"I don't even think the vote should have gone through. I don't want to agree with his idea of exiting the EU without a deal if they don't accept his Brexit plan.
"My position has changed with time. I did agree with Brexit at first but I don't know. The whole scenario has changed and what also what it represents."
Mehar believes it has now become a portal for racism as there has been an increase in racist crimes. She believes if there has to be another referendum the vote would be different.
She added: "In my ideal outcome, we would be still part of the European Union."
Patel would also like to have another referendum, he mentioned: "If there was another referendum the majority of people would probably like to stay in the EU.
"I think people were misguided, I think it's actually all about immigration but Brexit is far more than just that.
"Boris has lied about so much, all these promises he made during the speech, it's just hard to believe. For me going out with a no-deal it's a bad idea. We shouldn't go out of the EU just for the sake of going out.
"I really don't know what is gonna happen but I hope they find a good solution quickly it's been more than three years that I hear only Brexit, Brexit, Brexit."
Heera instead feels the politicians are not listening to the public opinions anymore. He said:
"I don't think it is the best of decisions.
"I think a lot more thought needs to be put into this. I don't believe this is a decision he can make on its own and if MPs don't agree with him then he needs to ask for an extension.
"Also he doesn't seem to care about people's opinion. He shouldn't listen only to the MPs but also to the public.
"A lot of time has passed since the first referendum and people have changed their minds."
Narinder doesn't feel it's safe for Britain's economy to leave the EU, she stated:
"I think when the vote first took place, we were misinformed, we didn't know what we were going into. I think now that we are fully informed we should have a second referendum.
"First I voted to leave, now I think I would vote to remain because of the repercussions of leaving and the financial impact it would have on the UK.
"There are no provisions put in place for the trade agreement. There's nothing to safeguard our country so why would we leave."
"I think it'll be a waste of time and money if we go ahead with no-deal."
Watch the full speech here: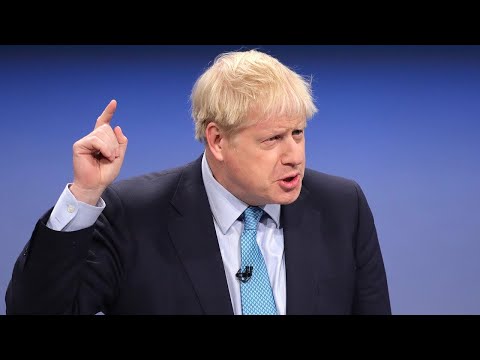 Most of the people we spoke with opted to go for a second referendum. They feel the Brexit plan proposed by the PM is not good enough and no-deal Brexit should not be considered.
They believe wasting time and money can't be the only reason for not extending the Brexit deadline.
People also said that a rushed decision is not often a good decision. The public would like to see more thought put into the plan.